Mike Leavitt, an American visual artist who also happens to be a mega movie fan, decided to pay homage to his heros by merging his beloved directors with their most iconic characters by way of 16 carved wooden figurines. Leavitt explains:
"Great film directors get cut up…they take pains with the details, story, money and sacrifices to their vision. Their body succumbs to the pressure…Art and film treat my pain. They're magic. They trick me into remembering why this world is so damn beautiful."
Check out his work below.
Spike Lee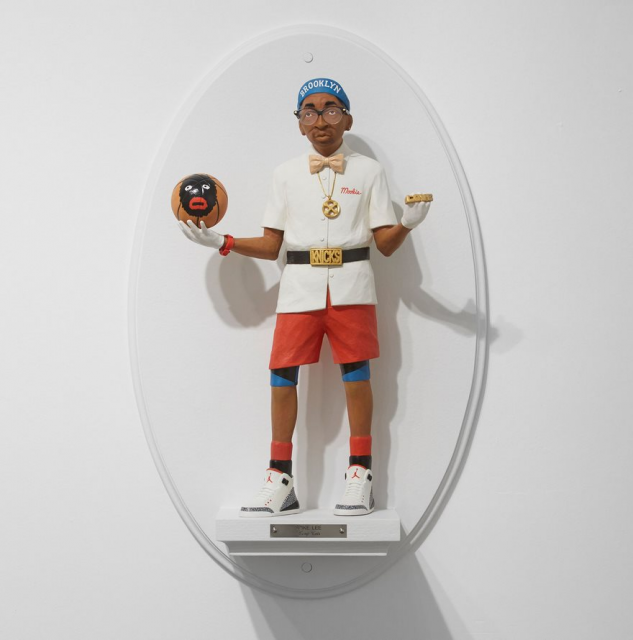 Wes Anderson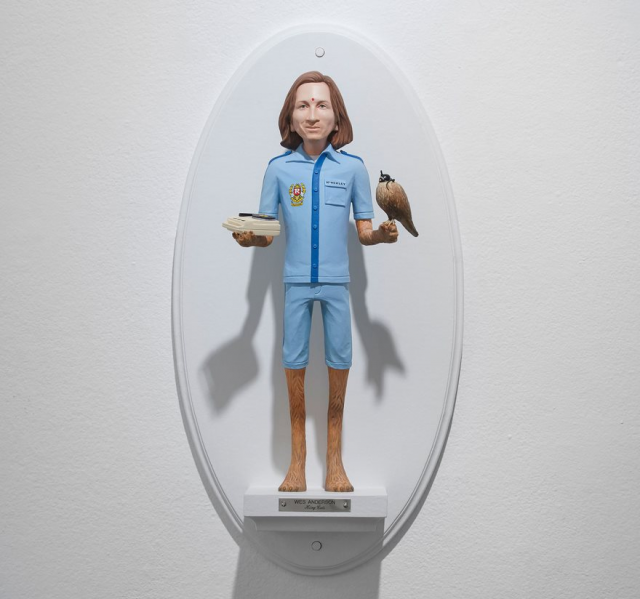 Orson Welles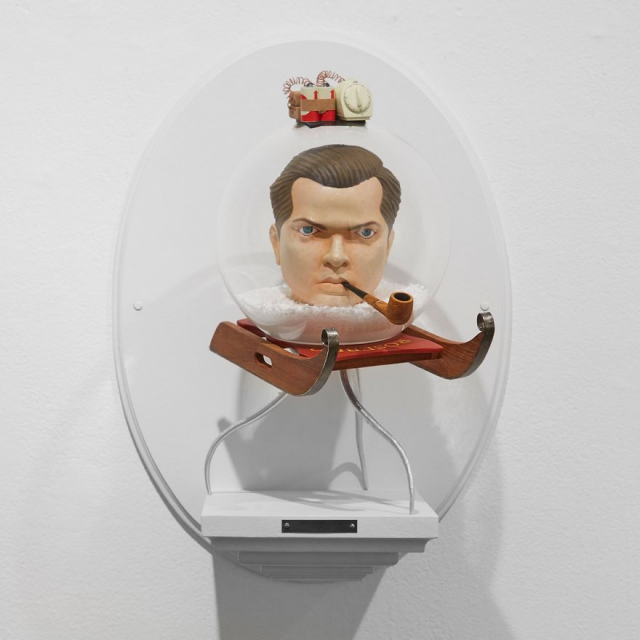 Francis Ford Coppola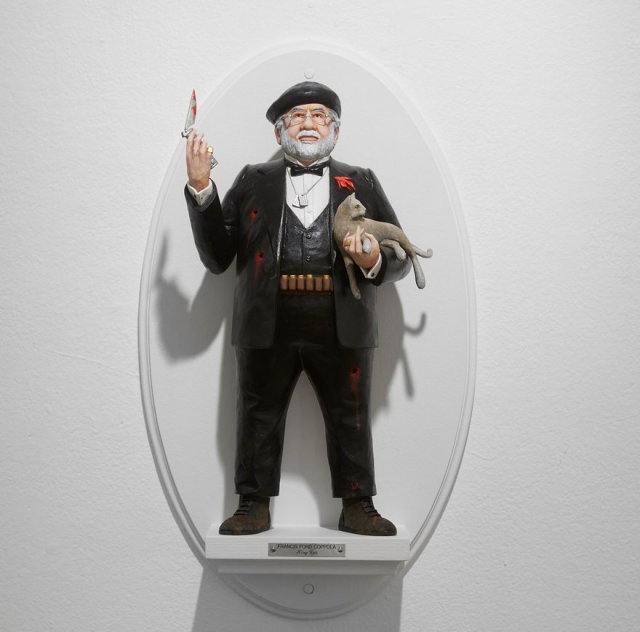 James Cameron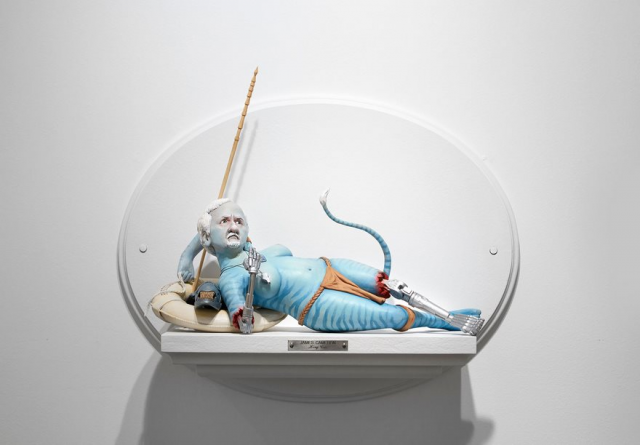 Martin Scorsese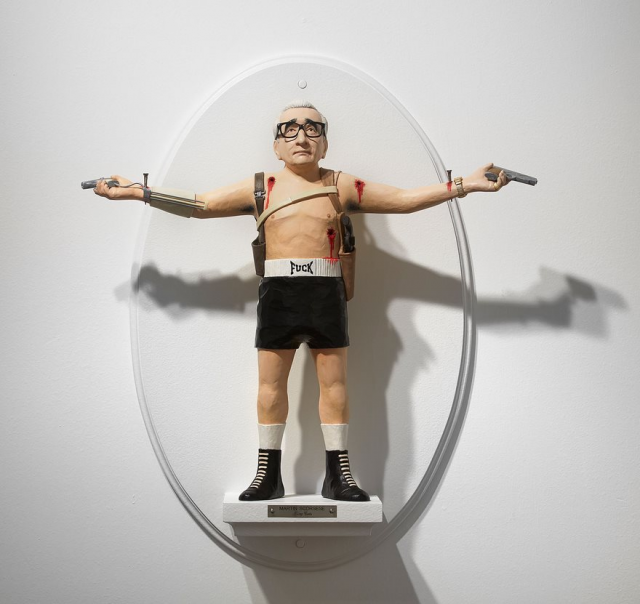 Tim Burton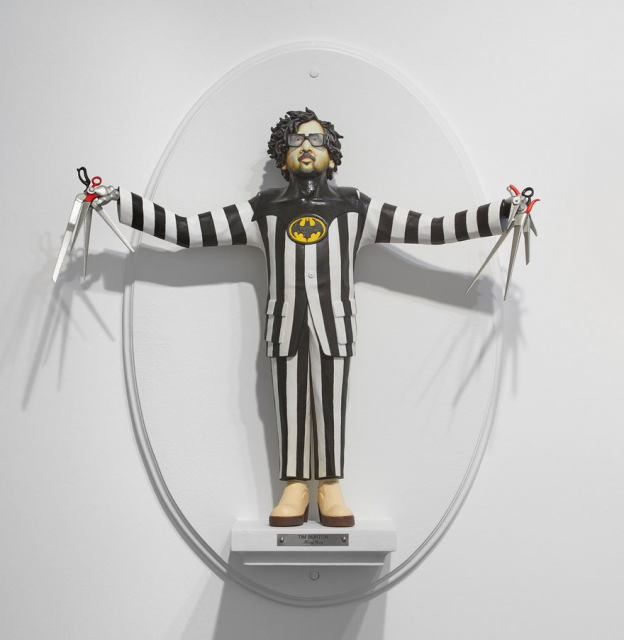 Katheryn Bigalow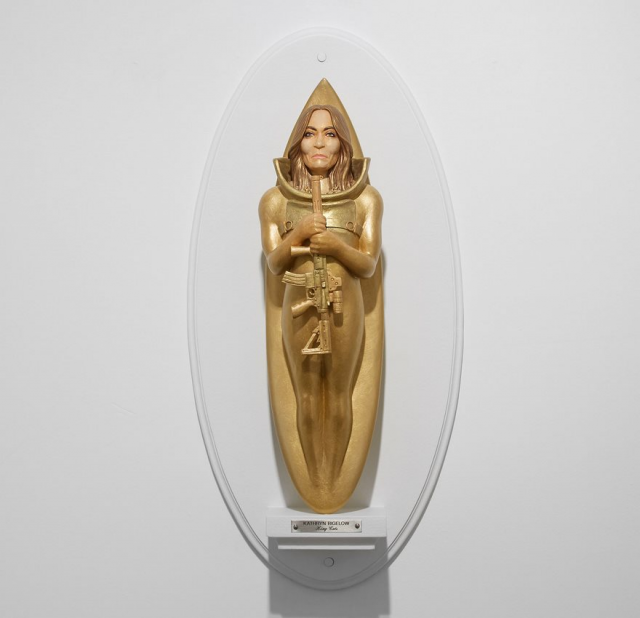 Woody Allen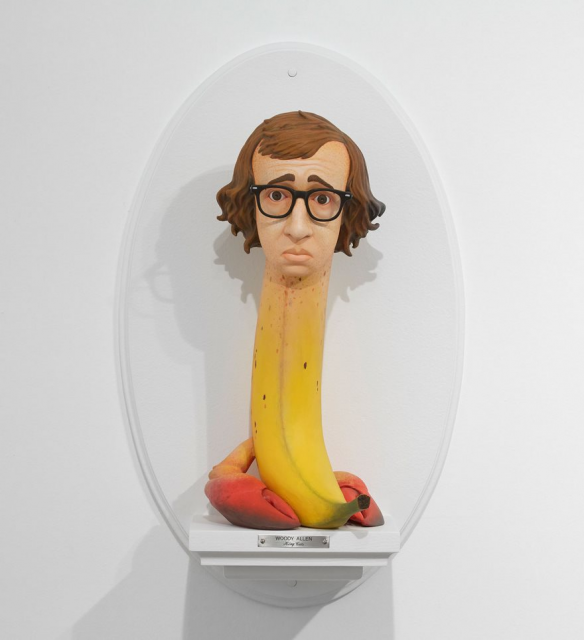 David Lynch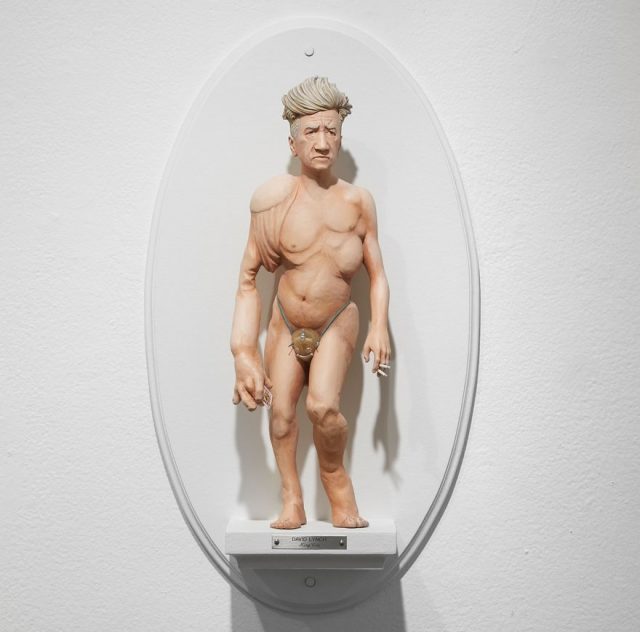 George Lucas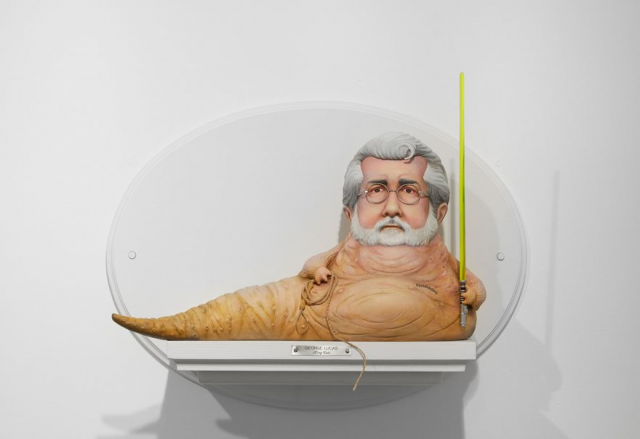 Quentin Tarantino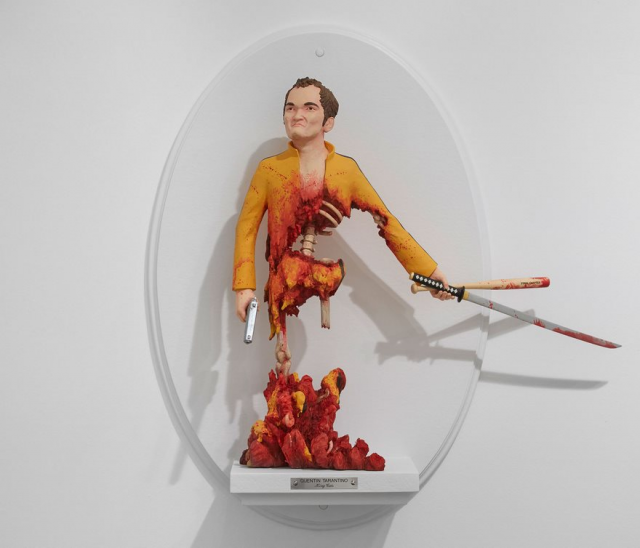 Alfred Hitchcock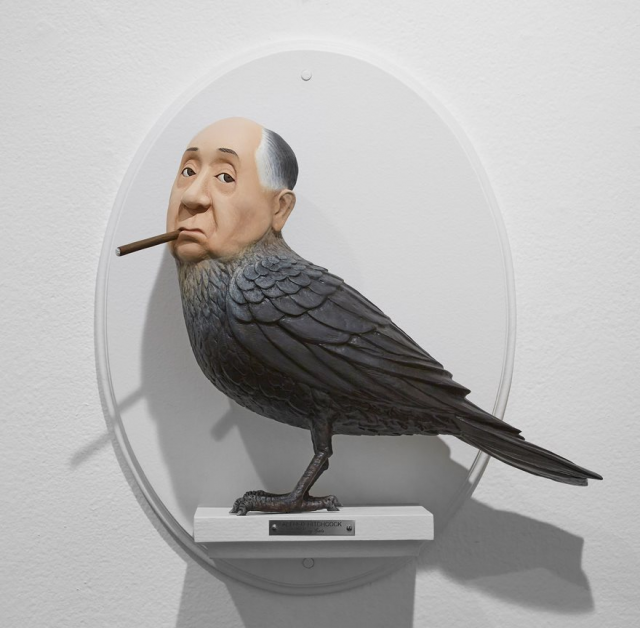 Stanley Kubrick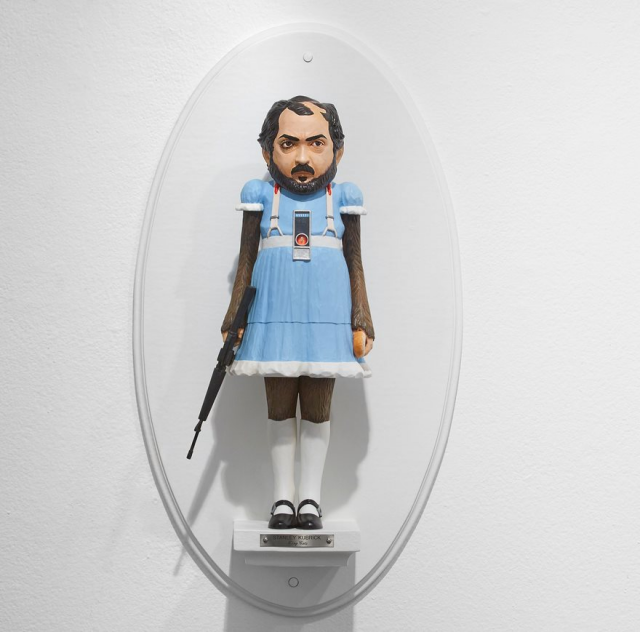 Hayao Miyazaki
Steven Spielberg