If your goal is to earn money then starting a business is always the right choice. A job can never make you rich. Tree trimming is a service that will always be in demand. Understanding the requirements of a business before starting it helps you save time and avoid mistakes. Here are six things you will need before starting a tree trimming business.
Make Sure You Know the Skills
Even if you are not going to do the trimming yourself, it is still necessary that you learn the work. Experienced professional recommend doing the business that you are expert in. Learning the skill will allow you to understand the work better. You will know how much time, effort, and skills a job will need. You may also need to train your employees yourself. Another important reason to learn the skill is to make sure none of your employees tries to fool you.
Apply for Tree Trimming License
This business requires a license that legally permits you to cut and trim trees. You will need to pay a few visits to administration or county clerk's office in your area. You will apply through the Internal Revenue Service for an 'Employer Identification Number' which is later used on business documents like business registration application and Tax forms. Keep in mind that it is illegal to a start tree cutting business without the license.
Find a Space
You will need a space big enough to keep all your tree trimming equipment. This will be your office and storage area. Having an address gives your business a professional touch and makes it easy for many new customers to approach you. Look for different space options in your area and select the one that fits your needs and budget.
Equipment to Purchase
Tree trimming business is just not possible without its equipment. You will need to purchase all the required tools before you start offering services. Make sure you have enough of them for all your employees. Tree trimming equipment that you will need to purchase include:
A vehicle for transportation
Climbing safety equipment
Pruning Shears
Chainsaw
Stump remove equipment
Ladder
Safety gears like gloves, work boots, and safety glasses
Get a Tree Trimmer Insurance
You will come across many customers asking to see your business insurance certificate. Insurance is not just necessary to satisfy your clients but you also need it as a backup. Even the most skilled professionals make mistakes. A small mistake in tree trimming business can cause significant damage. Having insurance coverage will give you the confidence to focus on the development of your business. The Internet has made it easy for you to find and purchase reliable insurance online. You can get free certificates and you can share them with your customers from your mobile if you buy a tree service insurance from Next Insurance Company.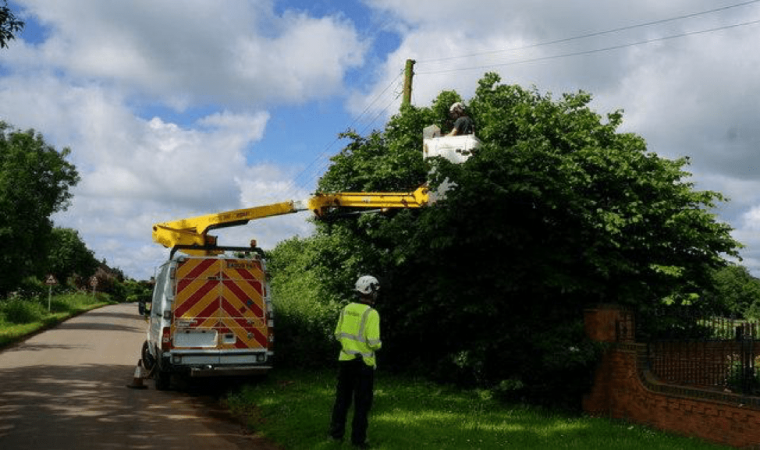 Devise a Marketing Plan
Marketing is vital to find customers for every new tree trimming business. Most companies spend at least 5% of their revenue on marketing. Digital marketing has made this process cheaper and more efficient. You will need to make a website and social media pages of your business. But marketing is a continuous process; it keeps attracting customers as long you as you keep working on it. So, you will need to upload content on your website and social media pages to reach potential customers. In addition, design fliers stating your business services and contact information then distribute them in the area where you offer your services. It is recommended to hire a professional to create a marketing plan for your business.