One of the most beautiful things about fall is being able to see all the leaves change colors, and in some places in the United States, the views are absolutely breathtaking. Driving through small towns, admiring nature makes for some incredible memories. Fall foliage also provides great photo opportunities. If you're living in the United States or thinking about travelling to the States this fall, try to make a stop at some of the following locations:
1. Great Smoky Mountains National Park, Tennessee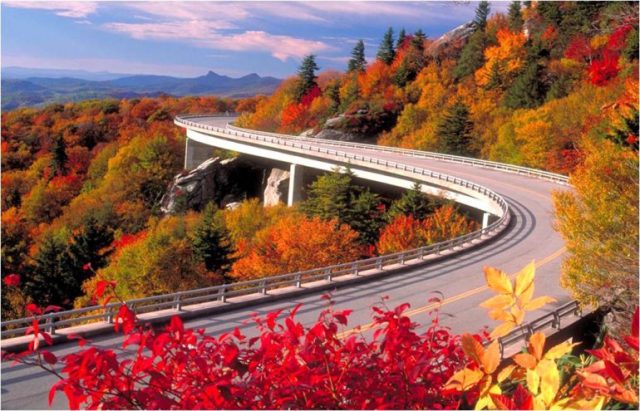 If you're in the South, the scenery does not get much better than at the Great Smoky Mountains National Park. The park's website also provides you with a color report to help better plan your trip.
2. Stowe, Vermont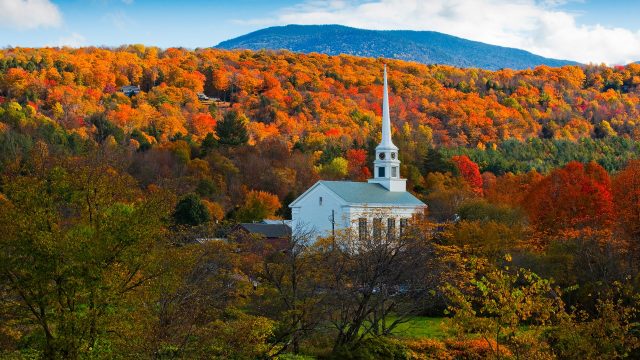 It's no surprise that locations in New England appear quite often on this list. It's sprinkled with so many places that provide stunning views. Stowe, Vermont is one such place that gives you the opportunity to see a range of colors from scarlet to orange. If you're looking for a place to stay, the Stoweflake Mountain Resort and Spa is conveniently located near Stowe Golf Park and the Alchemist brewery.
3. Salem, Massachusetts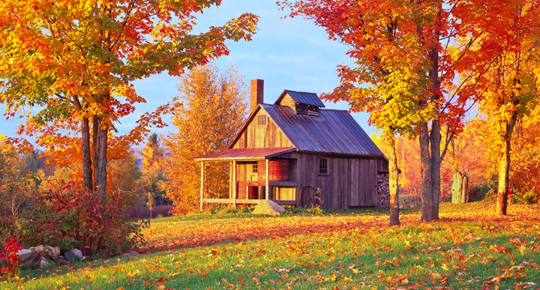 In addition to pretty fall colors, visiting Massachusetts also means getting to see historic landmarks and centuries-old homes.  If you want to stay at a location that lets you admire the leaves changing and is in close proximity to these landmark location, you might want to consider The Salem Inn.
4. Lake Placid, New York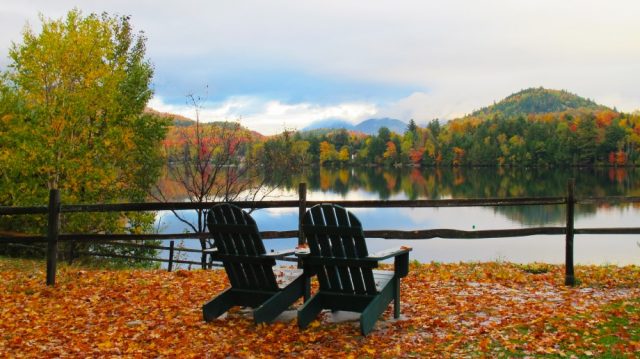 It's hard to beat Lake Placid's autumn views. Running through it is the Olympic Trail scenic byway, providing you with a 170-mile showcase of fall colors, and seeing the reflection of these colors in Lake Placid's waters is something you won't want to miss.
5. Aspen, Colorado
Although the East Coast may be more often traveled to for fall foliage sightings, the West Coast has some stunning scenes as well. You might have considered travelling to Aspen during the winter months for skiing, but a fall drive through Colorado is also worth the trip! You'll definitely want to get a glimpse of the famous bright yellow aspen trees. Want to stay in the mountains? Check out The Little Nell - just minutes away from Aspen Mountain and Wagner Park.
6. Roger Williams Park, Rhode Island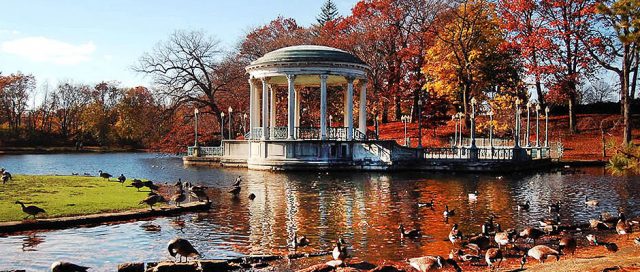 Roger Williams Park gives you a lot of space to enjoy the colors of fall - 435 acres to be exact! The historic park is the perfect place for enjoying an autumnal stroll.
7. Harbor Springs, Michigan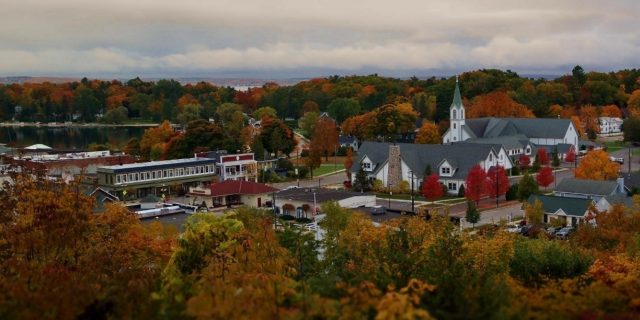 Harbor Springs is where the breathtaking "Tunnel of Trees" begins, where you can start your 20-mile drive that overlooks Lake Michigan!