Over the years, the "ugly Christmas sweater" has transformed from a tacky article of clothing to an annual holiday tradition. After Nicklaus Morton and Even Mendelsohn, fraternity brothers from UC San Diego, found themselves having a hard time finding something to wear to the ugly Christmas sweater parties they were being invited to, they decided to start their own business that sold the very kinds of sweaters they were looking for, creating the company Tipsy Elves.

To make the company the profitable business that it is today, the two said goodbye to their previous full-time careers (Morton was an endodontist and Mendelsohn a lawyer), and put their energies into growing Tipsy Elves. In 2013, the founders appeared on NBC's hit show Shark Tank, where they connected with venture capitalist Robert Herjavec. They also went on to close an impressive deal with producers of the comedy "The Night Before" to exclusively sell the 3 sweater designs worn by Seth Rogen, Joseph Gordon-Levitt, and Anthony Mackie in the film.
[caption id="attachment_5210" align="aligncenter" width="640"]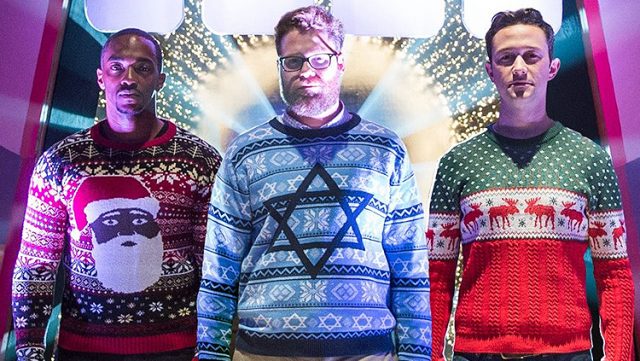 craveonline.com[/caption]
The options available on their website range from family-friendly sweaters you'd have no problem wearing to grandma's to more inappropriate ones you should probably save for parties with your friends. Since their start, options have expanded to encompass more holidays like Halloween and St. Patrick's day, and they've added more clothing options like leggings, tanks, and beach shorts.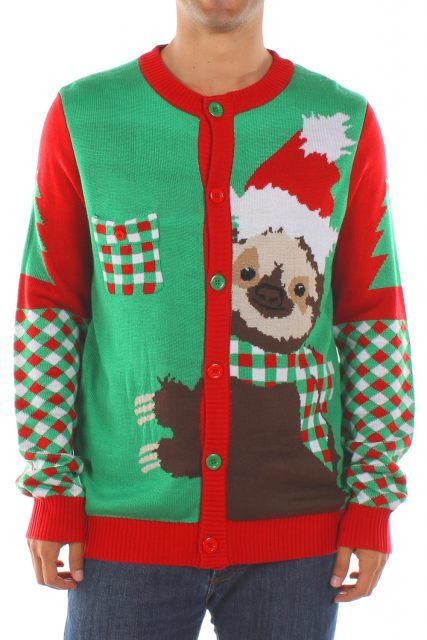 The two have also made a commitment to giving back to their community. Their "Sweaters for Sweaters" program uses a portion of proceeds from purchases made on their site to deliver new warm hoodies to children in need in the United States. At Tipsy Elves, you can "shop knowing that each sweater you buy will not only make you an all star at the upcoming holiday party, but will also help less fortunate children stay warm this holiday season."