While controversy surrounded him and some may be anxious concerning the now current President Donald Trump, the one person to stand out at the inauguration and offer a bit of encouragement was the First Lady Melania Trump. When she appeared on camera, she exhibited a classic First Lady look which brought dignity to the events. This 46-year-old former model wore a Ralph Lauren cropped jacket with a baby blue elegance with a matching dress. She also wore long gloves, stiletto shoes, and a bun that screamed Camelot. Kennedy's Camelot that is. If you are looking to find something similar to her blue coat you can go to Ralph Lauren's website and purchase the powder blue Draped Merino Wool Jacket that although is not the same it is similar and on sale for $199.99.
[caption id="attachment_8219" align="alignnone" width="267"]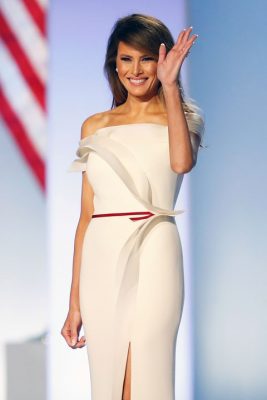 via US Weekly[/caption]
For the inaugural ball, she wore an off-the-shoulder white gown with a ruffle and thigh-high opening. This dress included a small knotted belt around the waist and was designed by Herve Pierre. Melania is a Slovene-American, born in Novo Mesto in the southeast Socialist Republic of Slovenia, in 1970. She became a U.S. Citizen in 2006. She and Donald met in New York City in 1998 and married in 2005. Their formal (or maybe current) rivals, the Clintons, attended the wedding with many other New York celebrities. She is the first First Lady to be born outside the United States to non-American parents and the first one to be born outside the U.S. since Louisa Adams, whose father was American, the wife of John Quincy Adams.
[caption id="attachment_8215" align="alignnone" width="335"]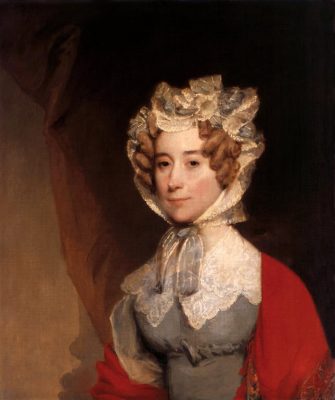 via firstladies.org[/caption]
Of course, the irony is that she is an immigrant wife to a president who ran on an anti-immigration platform. However, his supporters would point out that Donald Trump is only against "illegal" immigration. According to the Los Angeles Times, President Trump met with a top Democratic senator Friday stating that, "he did not want to 'hurt' young immigrants who have been living illegally in the U.S. since childhood but are otherwise law-abiding." Thus, this will be an interesting four years as the First Lady is sure to astound us with her fashion appreciation in the future.
[caption id="attachment_8216" align="alignnone" width="344"]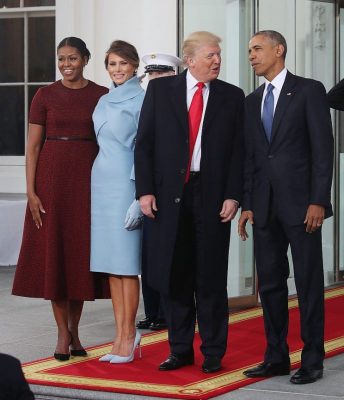 via Yahoo[/caption]