Dubai is one of the seven emirates in the UAE and this modern city has so much to offer to the visitors who come here for spending vacations. Those who are keen on spending holidays in the best way can choose Dubai because it is developing at a fast pace in the tourists and the trade sector. From Dubai desert safari to shopping tours we have compiled some best tourist places must be visited.
Burj Al Arab
This design of this 321 meters tall structure resembles that of a fluttering sail. Using different angels and positions, you may take many interesting snaps of this building but the spot from where it is most photographed is the adjoining public beach. From this site you get the best shot of Dubai with the massive structure of the hotel in its background. Reportedly, this is the most photographed building world over and time and again the hotel gets voted as the most lavish hotel of the world. However, a normal visitor will surely find it too expensive to dine or drink here. Here's a tip for them: go to Jumeirah Beach hotel, (just opposite the Burg) and order a drink at its Dhow and Anchor and occupy a seat on its terrace to get a still better view.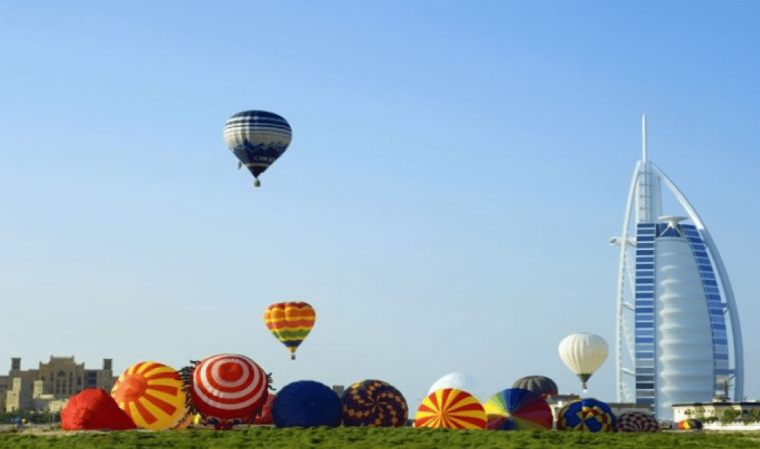 Desert Safari Tour
No tour in Dubai is complete without a desert safari trip, There's a beautiful desert around you waiting to be explored,  One sunset spent in the dunes of a majestic desert along with many fun activities that will make your safari memorable. Safari is a wonderful adventure full of amusements. Wondering what makes it so special? The activities that you get to do during the trip are Dune bashing, Camel riding, Camping activities, BBQ dinner and much more, There is the opportunity of taking out your camera and take snaps of the desert. Different Arabic dresses are also provided to make you feel like an Arab and get merged in the colors of Dubai. The adventurous part includes Quad Biking and sandboarding.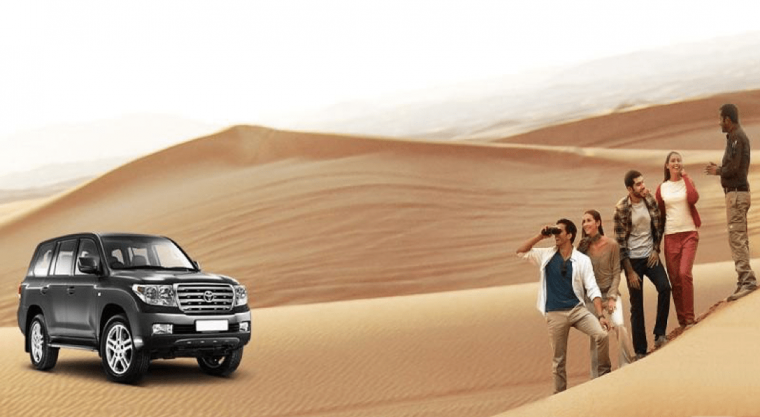 There is still so much fun left including Live Shows to make your trip lavish. the tanoura Dance Show is a very popular form of dance performed in the Middle East and will surely make you feel like an Arab. Dinner is provided in the most Arabic style you can imagine. Beautifully catered Arabic cuisine is provided including vegetarian and non-vegetarian dishes. Catch the best deals for desert safari from Dubai Adventures
Ski Dubai - Mall of the Emirates
Would you like enjoying skiing in the desert! Go to Ski Dubai, housed in the Mall of the Emirates, towards the Marina end of Dubai, near Burj Al Arab. While the desert has a temperature of fifty degrees, the Ski maintains a temperature below zero. You may indulge in your own activities or seek help from one the many instructors. You need not carry your own skiing equipment as it can be hired here. You even get the option of enjoying coffee at a coffee bar, half way up the slope, as if on a real mountain.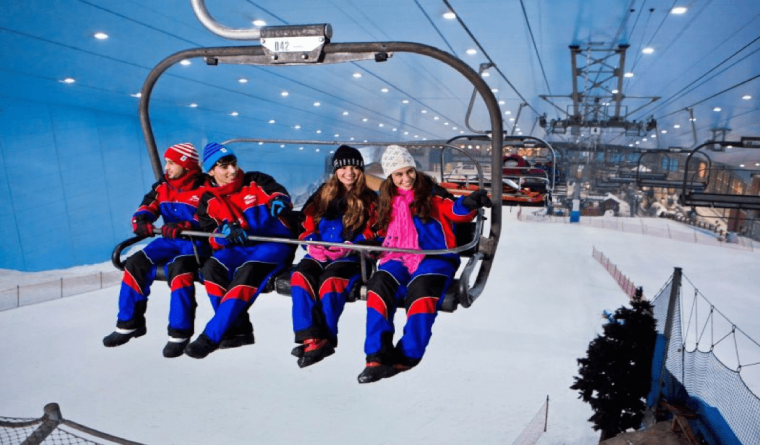 Jumeirah Beach
Yet another tourist attraction of Dubai, Jumeirah Beach is the place to be when you want to just relax while also enjoy the skyline of the city. If you ask about suggested Jumeirah Beach timings, visit the beach early in the morning for sunset views, and the plus point is there will not be many tourists around. If you want to try water activities, then evening would be a perfect time. But the beach is usually crowded during this time of the day.