Gene Wilder, who we will forever remember as being the original and in my opinion best Willy Wonka has died. The iconic 83-year-old actor died from complications due to his Alzheimer's disease. His nephew, Jordan Walker-Pearlman, released a statement:
"We understand for all the emotional and physical challenges this situation presented we have been among the lucky ones — this illness-pirate, unlike in so many cases, never stole his ability to recognize those that were closest to him, nor took command of his central-gentle-life affirming core personality. The decision to wait until this time to disclose his condition wasn't vanity, but more so that the countless young children that would smile or call out to him "there's Willy Wonka," would not have to be then exposed to an adult referencing illness or trouble and causing delight to travel to worry, disappointment or confusion. He simply couldn't bear the idea of one less smile in the world."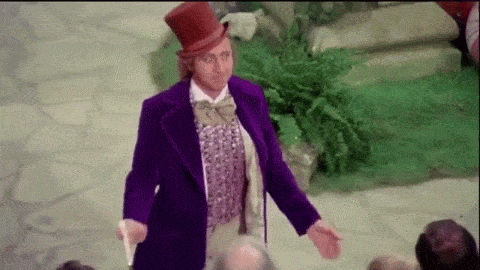 The twice Oscar nominated comedic actor was not just known for playing the infamous Willy Wonka in Willy Wonka and The Chocolate Factory but was also known for being in The Producers and Young Frankenstein. He participated in an Off Broadway show in 1961 called "Roots" along with a handful of other Broadway stints he dabbled in television as well with the most noted being the 1966 TV production of "Death Of a Salesman." These are just a few of his accomplishments, the list is long and dripping in richness. In 1999 he was diagnosed with Non-Hodgkin's lymphoma. The quiet yet impactful actor will be missed dearly.