Major businesses and Fortune 500 companies listen up- Here is another source of revenue that will change American culture as we know it…Product placement in commercials! We have all seen them do this in the movies, but why not do it in media that we watch everyday? Why pay for 30 seconds of a commercial when you can place a product in the commercial that is spotlighted and requires the company of that product to pay a third of the advertising costs? The other company would have the unique opportunity to have their product endorsed by another successful company, and the commercial's primary company has the opportunity to supplement the value of their advertisement by uniting variety and the unusual addition of another successful product while also creating a focal point for the audience's attention to peak by catching the subtle insert.
[caption id="attachment_10034" align="alignnone" width="760"]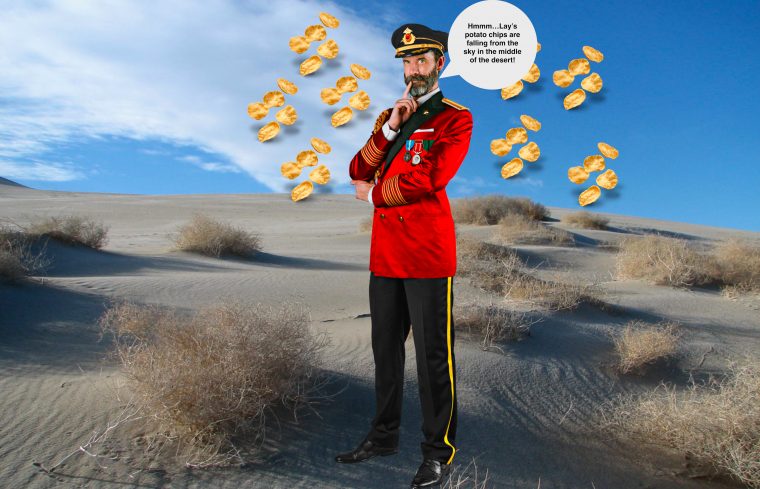 Hmmm…Lay's potato chips are falling from the sky in the middle of the desert![/caption]
Imagine watching a hotels.com commercial with Captain Obvious being his usual nutty self while he is eating a bag of Lay's potato chips. The spot would have him trying to talk while crunching the salty snack in his mouth adding to the comedy while also selling both brands. Another option would be to have a typical Levi's commercial with the models wearing their denim while having fun and drinking a bottle of Coca-Cola. As the piece fades out, it is reestablished by a Levi's logo that this is a Levi's commercial while still selling Coke as a product. Or imagine a crossover where a woman is driving down the road in a sleek BMW, taking corners at high speeds while looking in the rear view mirror putting on her Maybelline lipstick. Better yet, what about a commercial that has the Bounty paper towels' logo placed in a color background while the Keebler elves walk underneath with a look of awe and respect.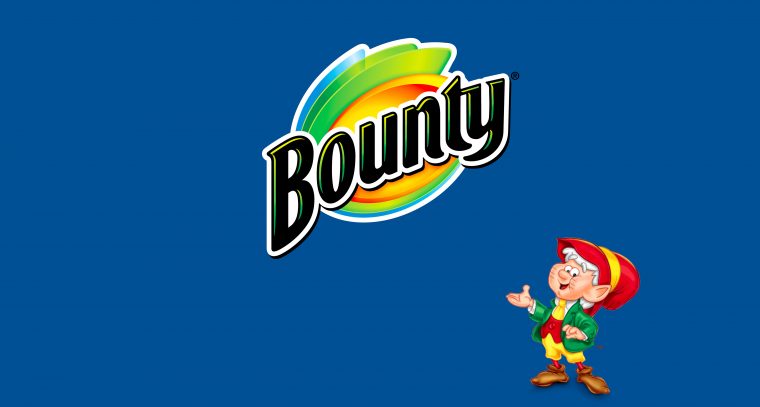 The possibilities are endless, but more importantly, this could be a way to cut add costs for most companies while garnering attention from the intended audience. There is little doubt that this would add to the creativity of many commercials and the potential for humor which tends to draw customers into the advertisement. With television commercials being quickly outdated and technology and streaming services figuring out ways to allow the consumer to avoid commercials at any cost, this might be a possible solution that can circumvent the problem. Geico has recently done something that borders on this but it is unclear if they procured any revenue from Crate and Barrel.