All-in-one tape measure…
Yes, this is possible.
Bagel is the first smart digital tape measure that helps you measure, organize, and analyze any size measurements. Bagel can save measurements, record voice memos, and connect to mobile app to organize and analyze your measurements.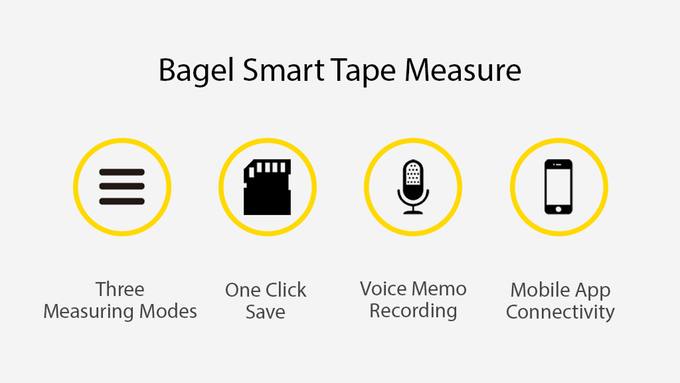 If you don't want to use the app, Bagel provides internal memory which saves up to 100 measurements.Bagel is built with a rechargeable battery that averages 8 hours with constant use.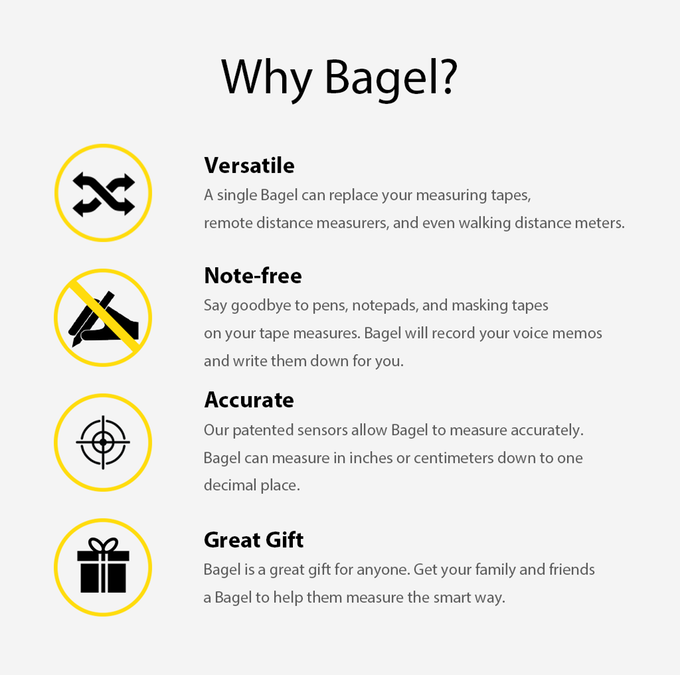 Find out more.