It seems like Steph Curry and LeBron will have to step aside this year to other faces in the MVP line up.   Two players in particular are in the top running for the coveted title.  The top two players are James Harden from the Houston Rockets and Russell Westbrook from the Oklahoma City Thunder.  These two players are both originally from the city of angels and played together on the Thunder from 2009-2012.  It is amazing to see the growth of these two players in the past couple of years.  It is also mind boggling to think about the potential that these two, along with Kevin Durant, had to become a powerhouse team if they all just stayed on the Oklahoma City Thunder.  Here is a closer look at these two candidates for this year's MVP.
James Harden
"Fear the beard" has become the battle cry of the Houston Rockets these past couple of years thanks to guard, James Harden. This year, Harden has definitely proved himself and has transformed into one of the best players in the NBA.  It seems like the disappointing end to last season set a fire in Harden for the better.  When Harden stepped back on the court this season, it seemed like he stepped up and fixed his laziness on defense.  His intensity and tenacity on and off the court has earned him seven 40-point triple-doubles this year.  The major competition that he has for MVP is his childhood friend, Russell Westbrook.
[caption id="attachment_9797" align="aligncenter" width="1000"]
grantland.com[/caption]
Russell Westbrook
This guy is as intimidating as it gets on the court.  Russel Westbrook has spent his whole NBA career in OKC.  He is on a historic run right now.  According to bleacher report, "After notching his 36th triple-double of the season with another prolific outing of 39 points, 11 rebounds and 13 assists, he's just 10 games away from finishing the season as the first player to average a triple-double since Oscar Robertson did it in 1961-62."  A lot of past and present players, including former MVP Kobe Bryant, have played with the idea of having co-MVP awards because this race is so tight.
[caption id="attachment_9798" align="aligncenter" width="1000"]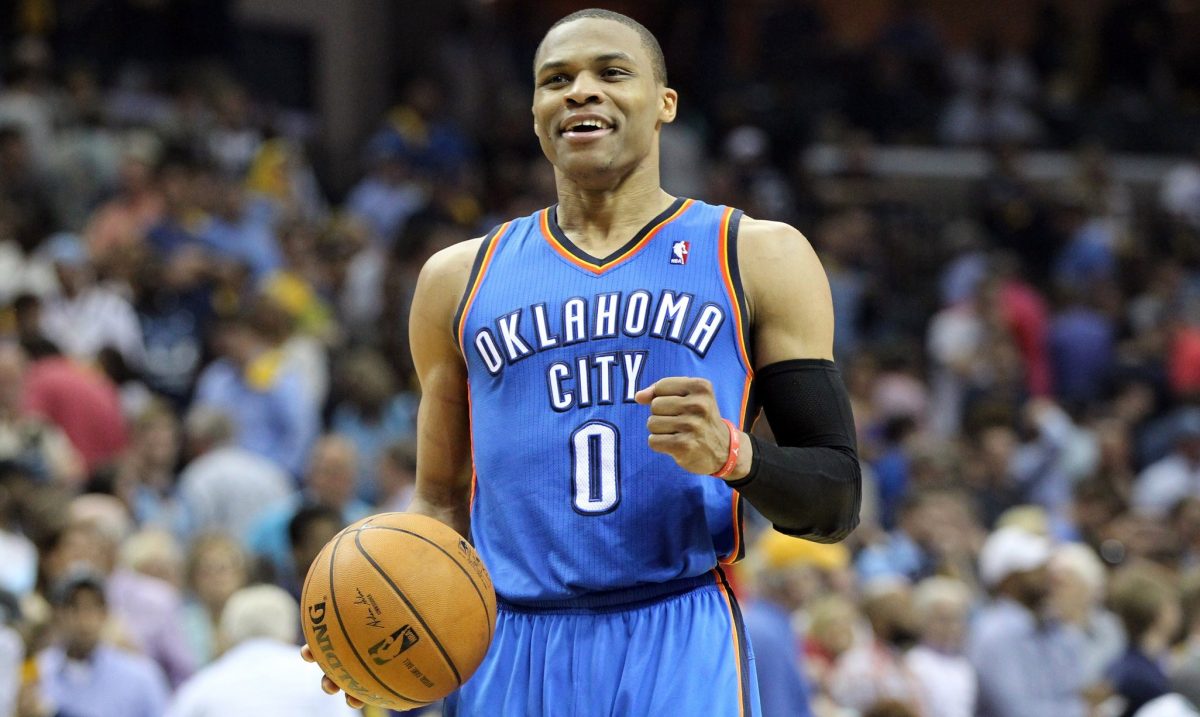 slamonline.com[/caption]
Fans will have to wait till until June 26, 2017 to find out who will walk away as this season's MVP.