With summer fast approaching, we're all thinking about that perfect bathing suit, glorious suntan, and beach time with our best buds. But what if you don't have a bikini that suits you, or you are in need of a new one because last years no longer fits or is a bit too old? Well, you head out to find a new one! Sounds easy right? It can be for those who know what they are looking for but for others it can be a downright nightmare. Plus, it doesn't help that there are thousands of stores available online all showcasing of gorgeous suits. So, we've narrowed it down a bit and have created the following list of online retailers where you can find unique bikinis for this summer.
Chynna Dolls is all about providing a unique and exotic look that is seductive in nature and stylish enough to help you stand out from the crowd or rather the waves at the beach. The company has been in business for over twenty years and aims to provide a bathing suit that accentuates the curve of every body type. As of right now, they are having a ton of sales on their older collection which is sitting at $39.99 from $89.99. Their bikini tops and bottoms range anywhere from $4.99 to $89.99 for a full suit. Other than bikinis they also offer clothing, beach coverups, and accessories.
Beach Bunny prides itself on having extremely unique styles ranging anywhere from bikini tops with unique designs to flashy styles, to gorgeous collections featured in Vogue Magazine. Due to the company being a "high profile" option, a lot of the pieces that are currently on sale range anywhere from $35 to $181. Their sale options are for full suits. You can shop either by their collections, through their Look Book, or through their best sellers and new arrivals for gorgeous unique bikinis.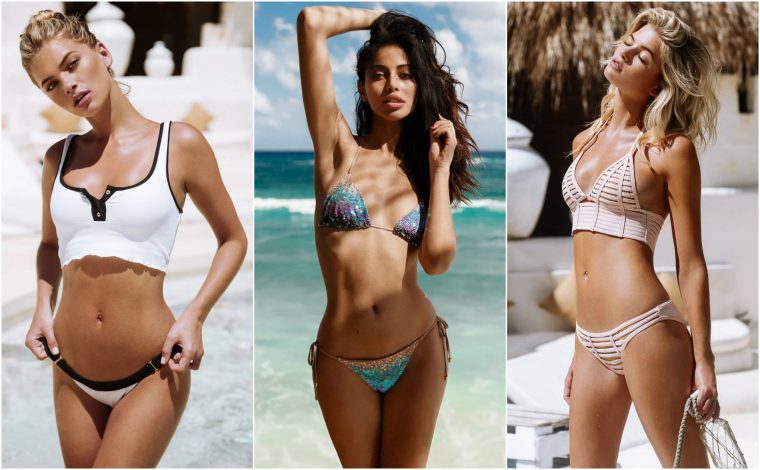 Swimsuits For All is an online swimwear retailer for women with sizes 4 and up. Swimsuits For All is pushing boundaries in body diversity and inspiring women to feel confident in a swimsuit regardless of their size. They play an important role in popularizing curvy bikinis. Their bikinis are priced at around $50 on average.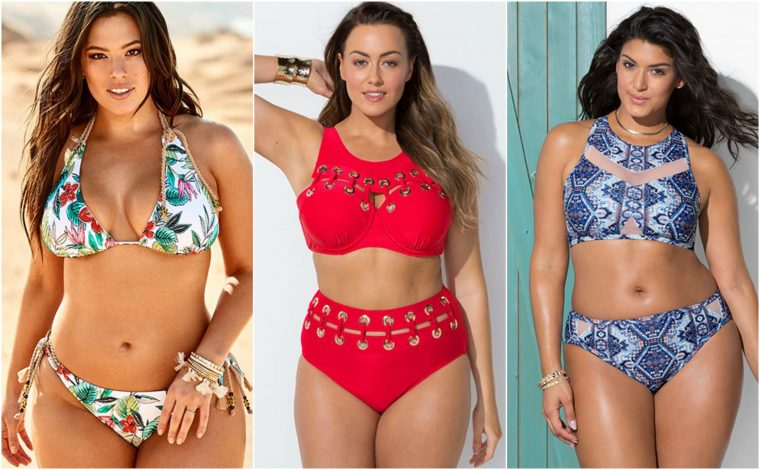 L*Space is a California lifestyle brand that focuses on coastal and chic options. The company sells fun and quirky swimsuits, apparel, sandals, and accessories. They have free ground shipping on United States orders and offer a free travel organizer for your bikini accessories and essentials when a purchase of $250 or more is made. You can shop through they blog, through their Instagram, or from their website and look book. The price range is generally between $50 -200 for a full suit.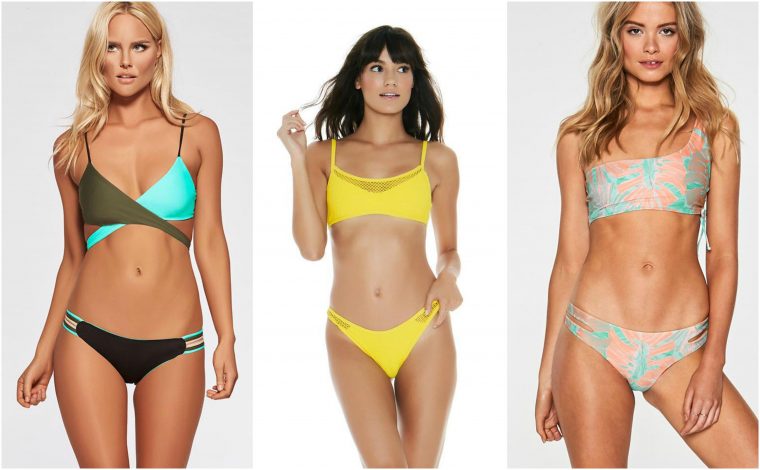 Suboo is an Australian multidimensional brand with seasonal collections of unique spring/summer swimwear, gaining recognition around the world. SUBOO has over 300 boutiques in more than 17 countries including coveted luxury department stores including Saks 5th Avenue, Nordstrom, Intermix, Neimen Marcus, Shopbop, Moda Operandi, and Barneys. Swimwear that are currently on sale range from $40 to $250.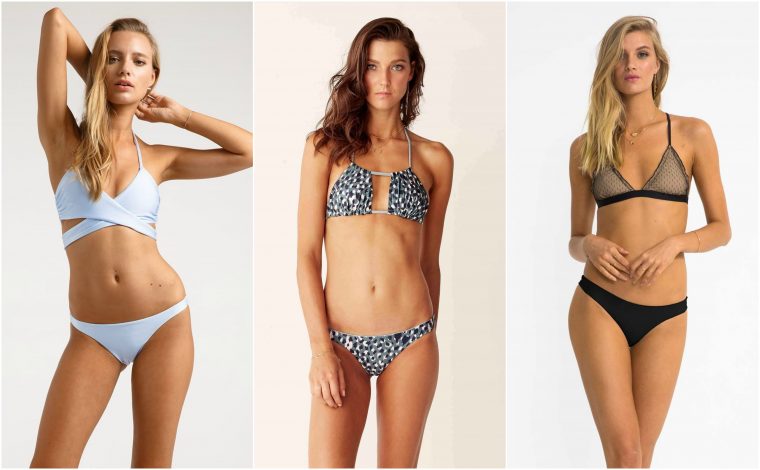 Khongboon is selling worldwide and focuses on offering their customers handmade, soft buttery fabrics and eversible designs. Inspired by founder's travels around the world and the pristine white beaches in Thailand where she grew up Khongboon Swimwear has it all - right cut, style and fit. All products are made from the most luxurious fabrics with no-hassle care. Average set price is around $105.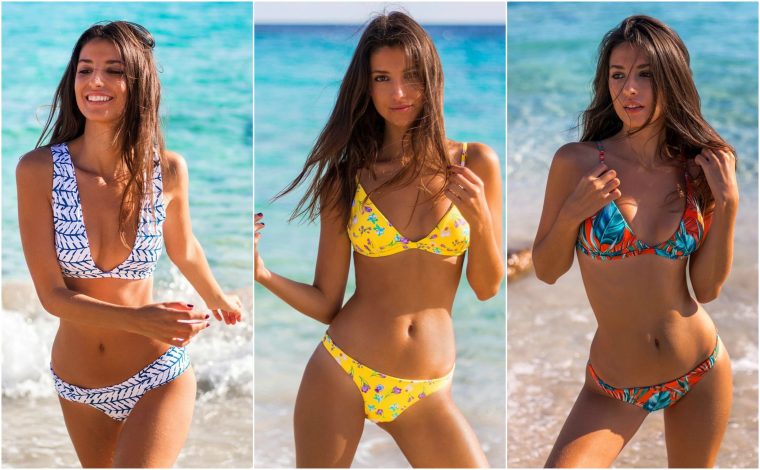 ViX combines the bold sexiness of Brazil with the coastal charm of California. Paula Hermanny is a visionary who was one of the first to introduce luxury swimwear to all women in the US. Her personal style and ambition helped bring the Brazilian beach culture to the American market. ViX is sold through thousands of stores in 28 countries. Bikinis are priced around $80-$120.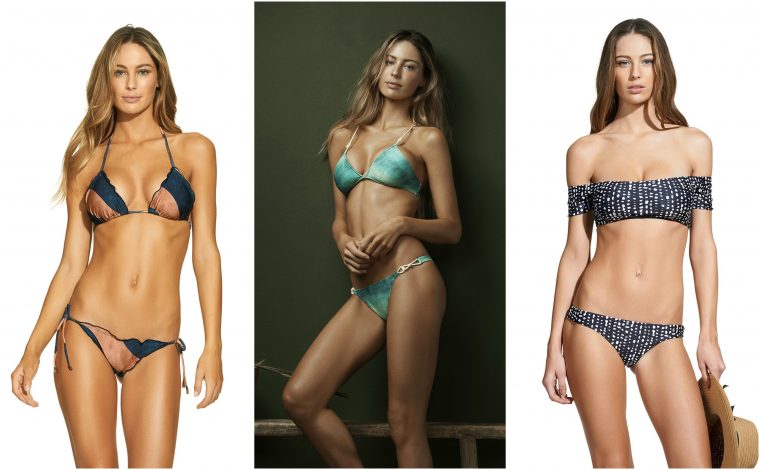 Swim Spot is known for having one of the largest selections of bikinis, tankinis, one pieces, cover-ups, and active wear on the market. They allow you to shop by what is trending, by what is on sale, by new arrivals, by brands, and by type. You can pretty much find anything you could ever want. They have hot brands like Nautica, Beach Riot, and Athena and sell both two piece and one piece options. Sale prices range anywhere from $25 to $100+ while new arrivals range anywhere from $50 to $150. They do provide you with 15% off your first order and you can get $20 off on $100 and $40 off of $200 spent as well as free shipping using the VIP20 code.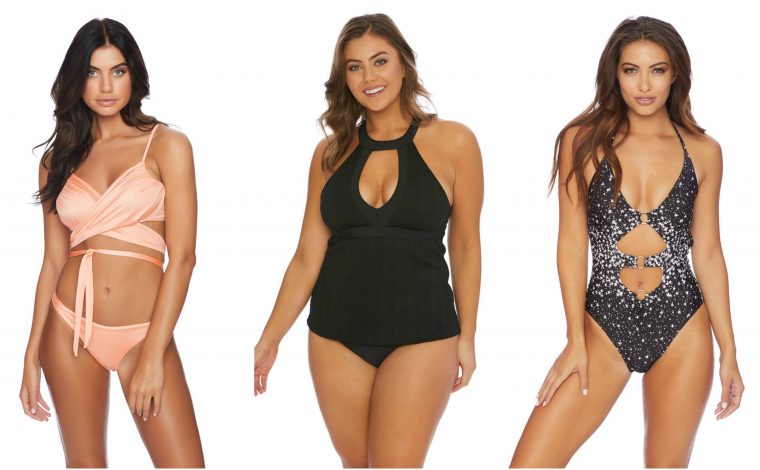 Swim Suits Direct is all about providing you with options that feel intimate yet fun! The company focuses on bringing you the biggest swimwear brands with the latest trends. What makes Swim Suits Direct a bit different is that they have plus size options and over twenty brands to choose from. You can get 10% off of your first order and free shipping. Suits that are currently on sale are running between $22.00 and $80.00.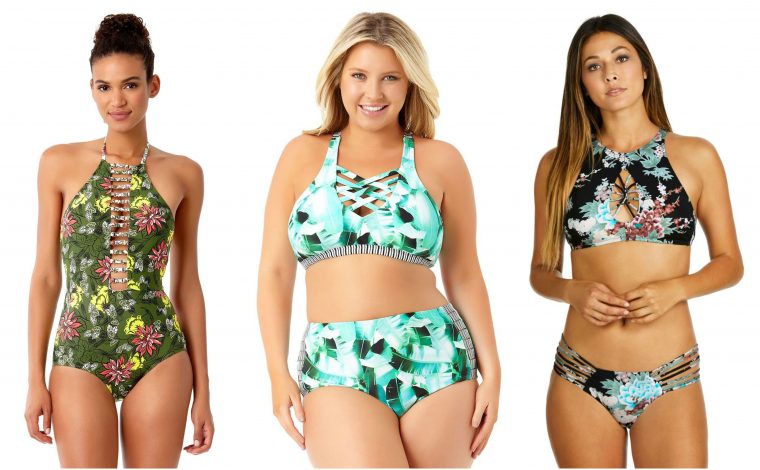 August Society is all about mixing and matching your tops and bottoms. They provide you with endless possibilities so that every time you head out in your swimsuit, no matter the mood, you'll be ready to have fun. You can create a whimsical look, a classic or bold look, an active or modest look. The fabric of their products are made out of Italian-made fabric which is built to be oil resistant and chlorine resistant so the swimsuits stay durable and long-lasting. One of the great things about this company is that they do have sustainable options for those who want to be environmentally friendly. Sale prices range from $19 to $90 with free global shipping.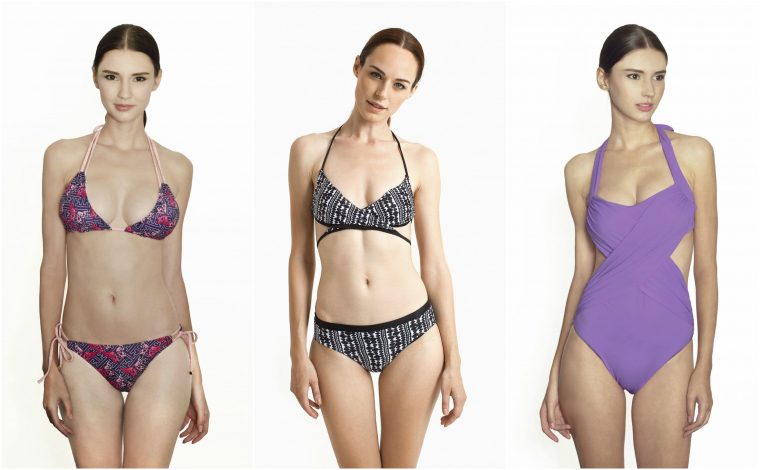 Regardless of what type of swimsuit you are looking for this summer, the above companies will surely have unique bikinis that fits your personality, your body type, and help you stand out against the crowds of people who flock to the beach each summer.