Recently 30-year-old Steve Davidson from Australia wanted to be responsible and decided to write a note for his future drunken self.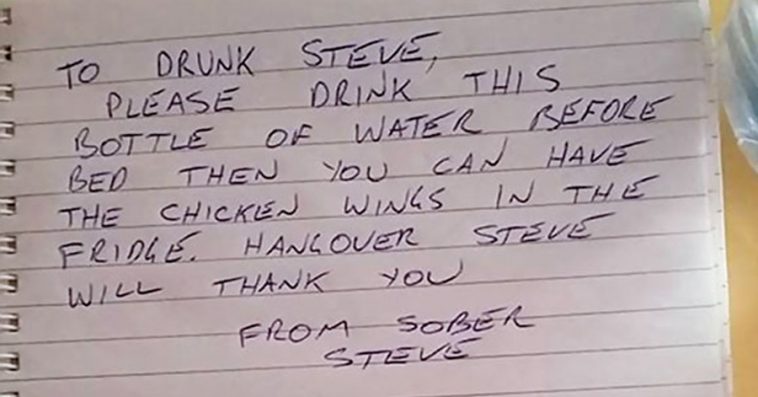 Nice right? He really knows how to take care of himself. Well drunk Steve was having none of it so he responded…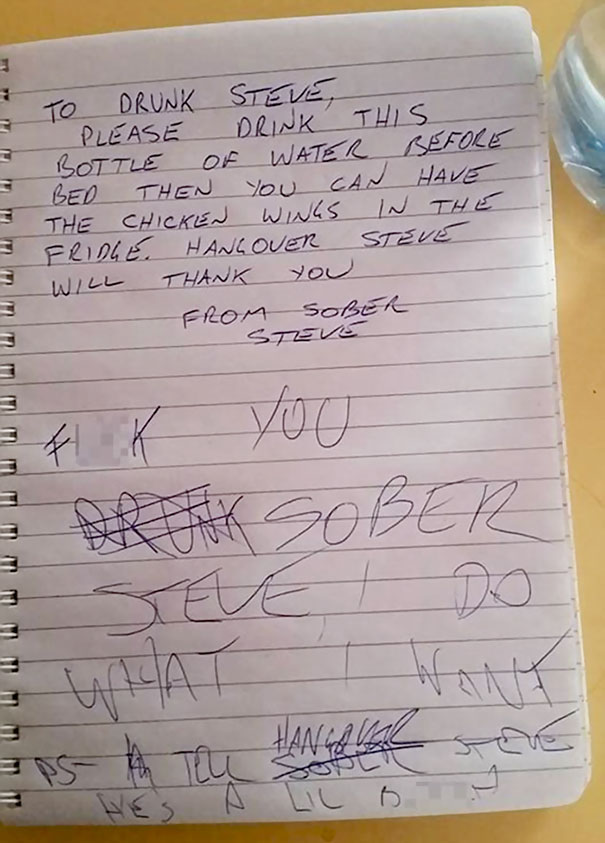 Uhhh drunk Steve is so unappreciative. Here are 10 hilariously drunken notes. [embed]https://www.instagram.com/p/hIEdHzFbp\_/?taken-by=taintedamor\[/embed\] 6.
[totalpoll id="1027"]