The outdoors is one of the greatest settings for fun and romance with your significant other.  Participating in activities outdoors like camping, hiking, and kayaking have been proven to reduce stress and boost your endorphins.  In recent years, products have come out that are perfect must haves for couples who live an active, nature filled life style.
Qalo Rings
[caption id="attachment_9182" align="aligncenter" width="1000"]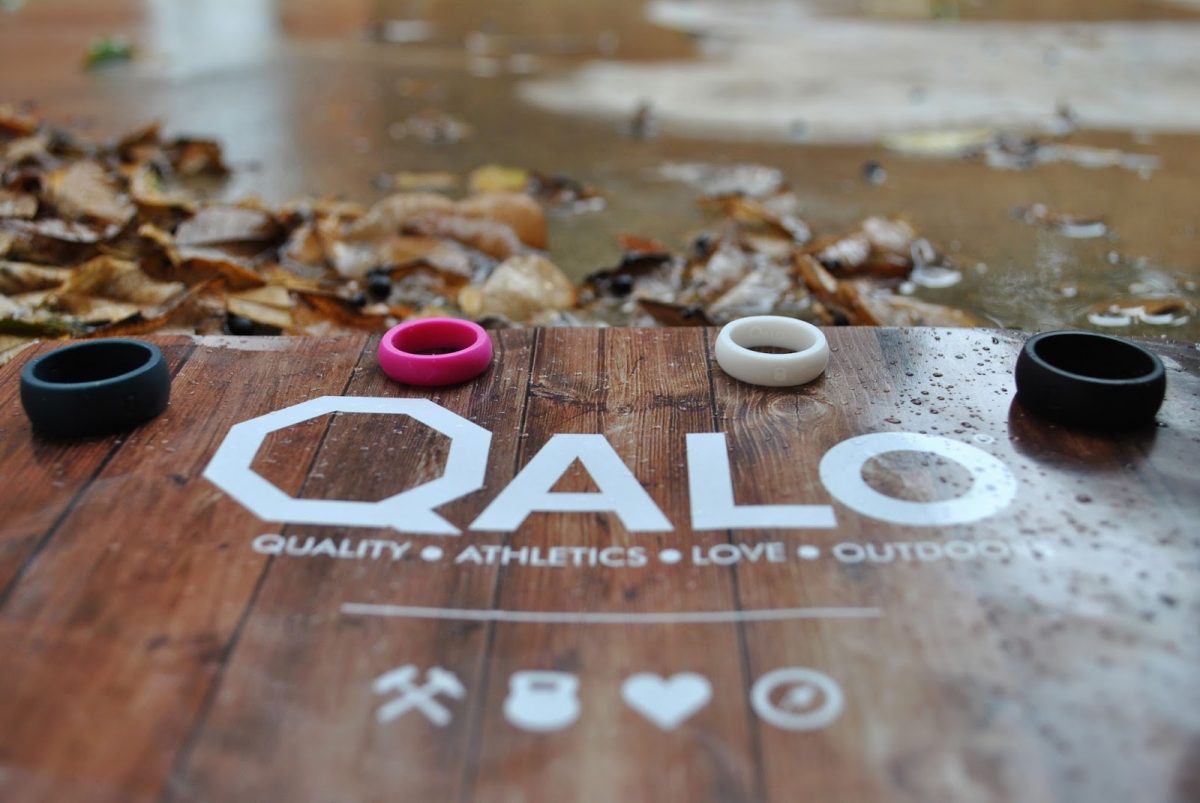 lifesweetwords.com[/caption]
From playing sports to backpacking, one of the first things married couples do when participating in these activities is take off their wedding rings.  People do this due to the fear of either losing or damaging their ring.  These fears can be laid to rest thanks to the brilliant invention of Qalo Rings.  Qalo Rings are made of Silicone which is, "temperature tolerant, gasoline & oil resistant, and non-conductive, making it functional for even the dirtiest jobs in the harshest environments."  These rings are extremely comfortable and light weight.  They come in a variety of sizes and colors for both genders.  These Qalo Rings were invented in 2012 by two guys who loved their wives, but hated their wedding rings.  Their mission is to "Inspire a movement that embraces and shares the power of commitment."  These rings are a must have for outdoorsy couples.  These rings are not only stylish, but they are inexpensive.  Your days of worrying about losing or damaging your wedding rings outdoors are over.
ENO double nest hammocks
[caption id="attachment_9185" align="aligncenter" width="1000"]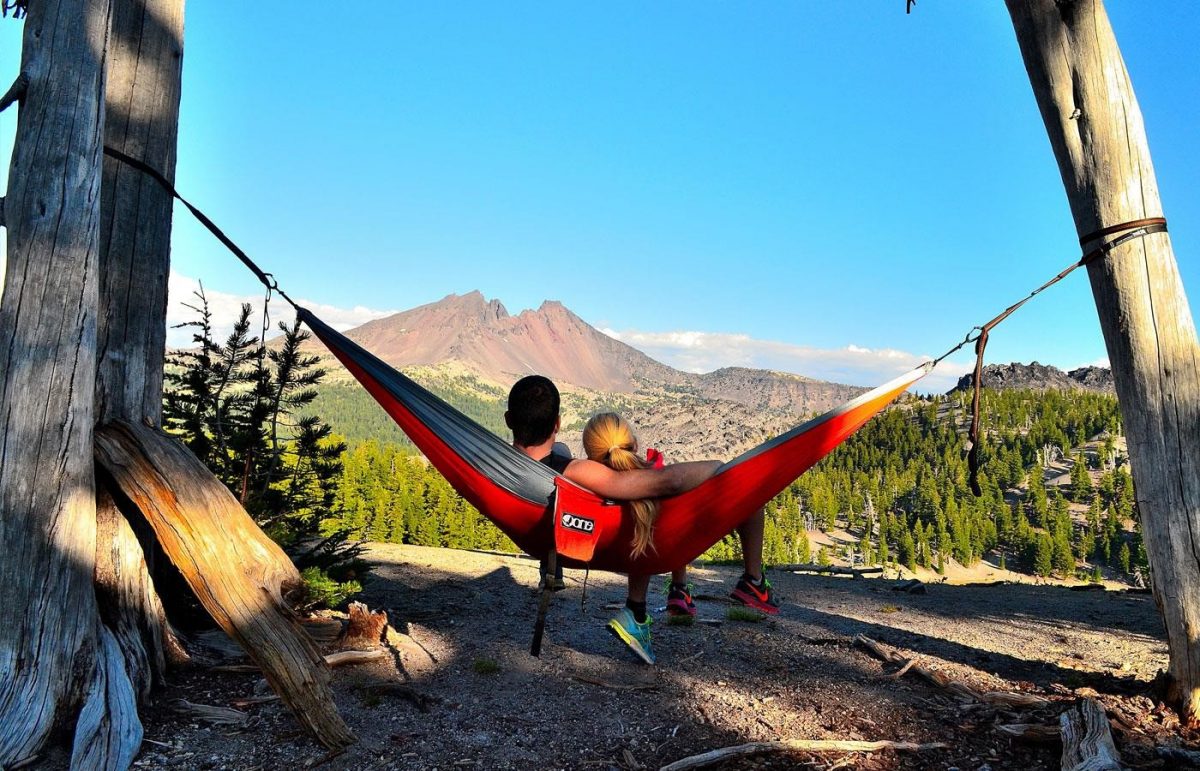 bringewatchshows.com[/caption]
If you have been on any college campus in America, mostly likely you have seen an ENO hammock.  If you are an outdoorsy couple and do not have an ENO, drop everything you're doing after work, go to REI, and get yourself a double nest hammock.  These hammocks are perfect for your backyard, the forrest, and the beach.  ENO hammocks are extremely durable and compactable.  These hammocks hold up to 400lbs, are easy to set up, and come in a variety fun colors.  ENOs double nesting hammocks are the perfect place to just sit, laugh, and enjoy a starry sky with your sweetheart.
Hydro flasks
[caption id="attachment_9184" align="aligncenter" width="1000"]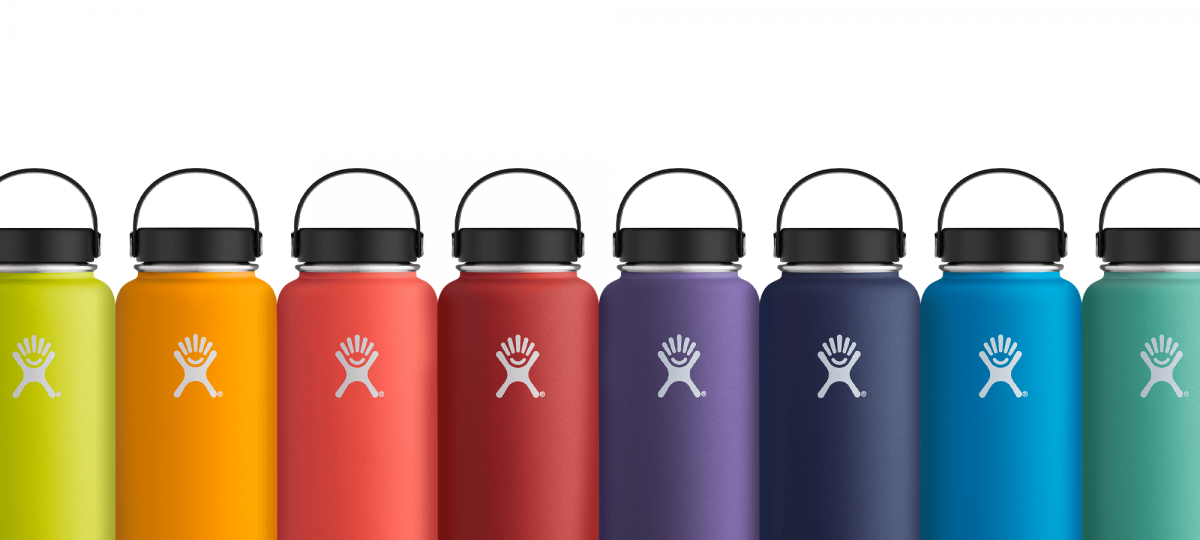 pinterest.com[/caption]
Hydro Flasks are one of the best outdoorsy products out there right now.  These bottles will literally keep your drink cold or hot for hours after closing it's lid.  This company from Bend, Oregon's mission is to "save the world from lukewarm."  If both you and your significant other have bottles, one of you can bring some hot tea or coffee for your adventure, and the other can bring cold water.  They offer about "100 products in four different categories:  hydration, coffee, beer and food."  Hydro flasks are not just great for you and your special someone's outdoor adventures, but also everyday life.
John Muir once said that "between every two pines there is a doorway to a new world."  Before going to this new world with your special someone, grab some Qalo rings, a double nest ENO hammock, and two Hydro flasks.