In the world we live in today, you cannot get away with teaching children half-heartedly in a sub-par environment. We now know that all children need special attention and an innovative learning environment so that their minds can thrive as they grow older.
However, having state of the art equipment in your classrooms and a never-ending supply of funds and donation is not a luxury that all schools have. Does that mean that children studying in these schools have to bear with a lower standard of education?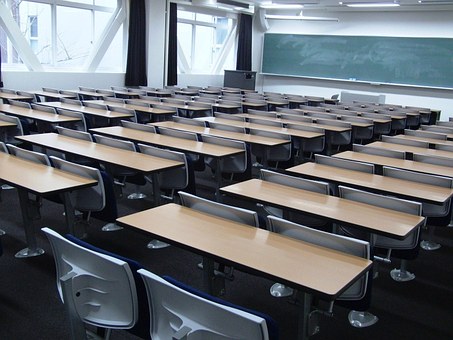 Of course not, all children have a right to quality education and the good news is that you can make your classroom function every bit as well as a high-tech one by being a little more innovative than you usually are. Here are some of our favorite tips on improving your classroom in cheap yet ingenious ways:
Ask the Students What Needs to Be Changed
Remember that the people who are directly being affected by the state of the classroom are the students. So even if you, as a teacher, may know what is best for the children, they know what they need more than anyone else.
So discuss with the children and ask them about improving the classroom and suggestions on how they should go about it. Throw in some of your ideas as well and see if they respond nicely before you implement them. Once you have a fair idea of how you can improve the classroom for the students, you can go on with making a plan.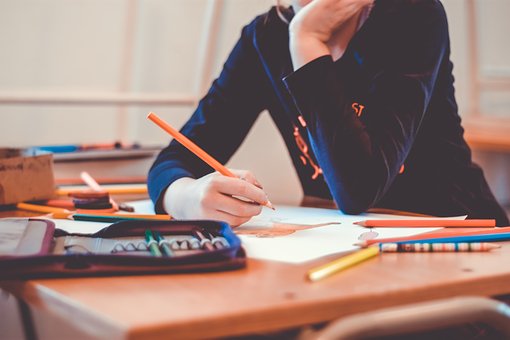 Start a Few DIY Projects to Improve the Classroom
DIY projects can improve any place wonderfully. Not only does it add to the convenience of a classroom, but it can also be a fun activity for the children, and at the same time you will be teaching the kids about recycling and adapting to certain situations.
You can make DIY book racks, pencil holders, and bag holders. You can also get old cartons and boxes and decorate them to store supplies such as books and stationery.
You must make a list of all the DIY additions you want to make to the classroom and then divide the class into groups so that all of them could work on.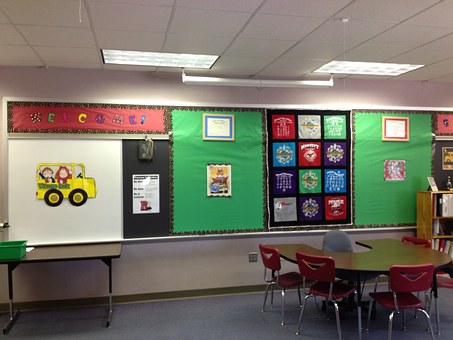 Get the Artistic Kids to Start Beautifying the Classroom
When you are dividing the class into groups to work on DIY projects, you could set aside some of the artistic children and ask them to beautify the classroom as well. All you have to do is supply these children with the material they ask for, discuss ways in which they can improve the outlook of the classroom, throw in some creative ideas of your own, and let it happen!
They could do some creative wall-art, make posters of their own and even create a cute little mascot for the class.
An aesthetically appealing classroom is one in which children would want to come in and study.
Hit up Dollar Stores and Yard Sales for Supplies
Staple classroom supplies such as notebooks, stationery, papers, etc. can easily be bought from dollar stores, yard sales, back-to-school sales, and even suppliers who sell these items in bulk. In this way, you will be saving up a lot of money which you can use to buy more necessary equipment or restock the supplies as soon as the need arises for it again.
Ask for Donations
There is absolutely no shame in asking for donations for your school and classroom. Teaching children is an excellent cause, and all the good people in the world are here to support it.
You can hold a campaign or an event such as a bake sale where you can ask people for donations for the school. You can also tell people that you will be accepting their donations all year round so they can drop them off anytime they want.
Donations for a classroom are not limited to money only though. You can ask people to donate furniture, equipment such as smart boards and smart tables, stationery, and even books.
Teach the Kids About Recycling
When you talk to the children about recycling and its benefits, you will be making sure that they create less waste as a classroom. Of course, you will have to supervise them and make sure they are careful with whatever they use, but it is necessary for children to understand that they shouldn't waste precious resources and that they can easily recycle things that are no longer useful in their original form. Children who recycle from an early age are parts of the best classroom ever.
Discuss Ergonomics with the Kids
Kids' ergonomic tables and chairs are also very trendy lately, but unfortunately, not all classrooms can afford them. So you should discuss the importance of ergonomics with the children and make sure that they sit and work in positions that do not compromise their little bodies. It is needless to say that this will also require a fair amount of supervision on your part. But the need for ergonomically correct furniture will lessen once the children realize how to seat themselves optimally.  If price is an issue, you may consider these ones from ErgoEdge here.
Author Bio:
Hannah is an interior designer by profession, and she knows all the ins and outs of using the right quality of the furniture and accessories for home decor and workplace. She is also a blogger who loves to write about the home and office maintenance tips and tricks. Read more about her at www.ergoedge.co