Every girl has that one dress they fall back on over and over again, you can count on that dress more than you can count on your best freind. Often times this dress is also your LBD. If you are looking for a new LBD or don't have one (WHAT?!) here are 8 to die for Little Black Dresses that you can find on the Internet today.
Strappy Scoop Neck Midi Dress Black from misguidedus.com, $40.00
This dress is simple, clean, and sexy. You can pair it with simple strappy nude shoes or sex it up with a sparkly statement shoe. If you are curvy, this dress will show it off in the most killer way.
2. Bobi Black Lace Crochet Overlay Long Sleeve Off The Shoulder Dress from revolve.com, $96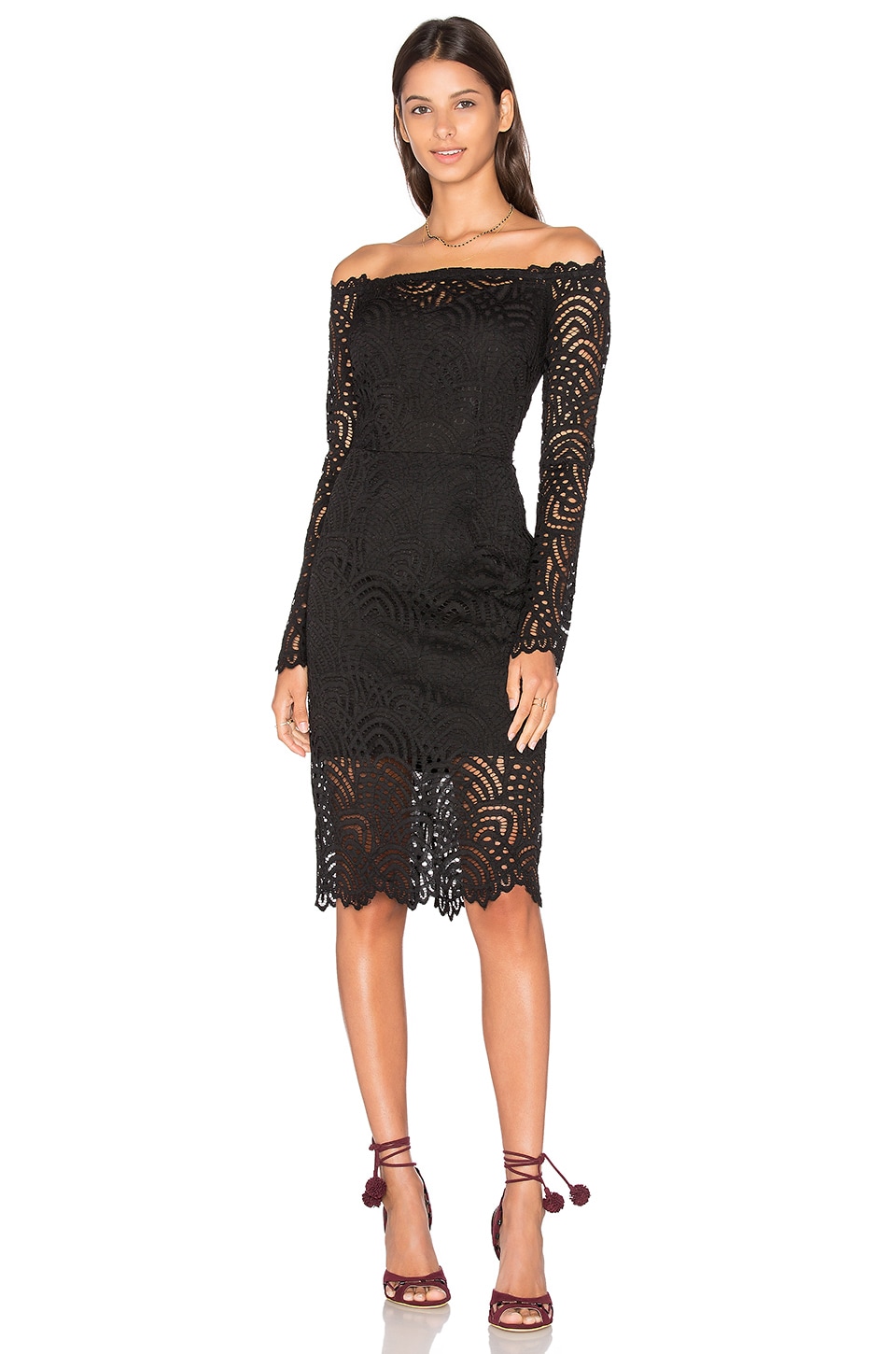 Elegant yet still sexy, this dress is perfect for a cocktail party or to wear at a nice dinner. Pair it with a pair of 6-inch heels and get ready to have a great night.
3. Club L Plunge Bodycon Dress With Harness Detail from asos.com, $40.31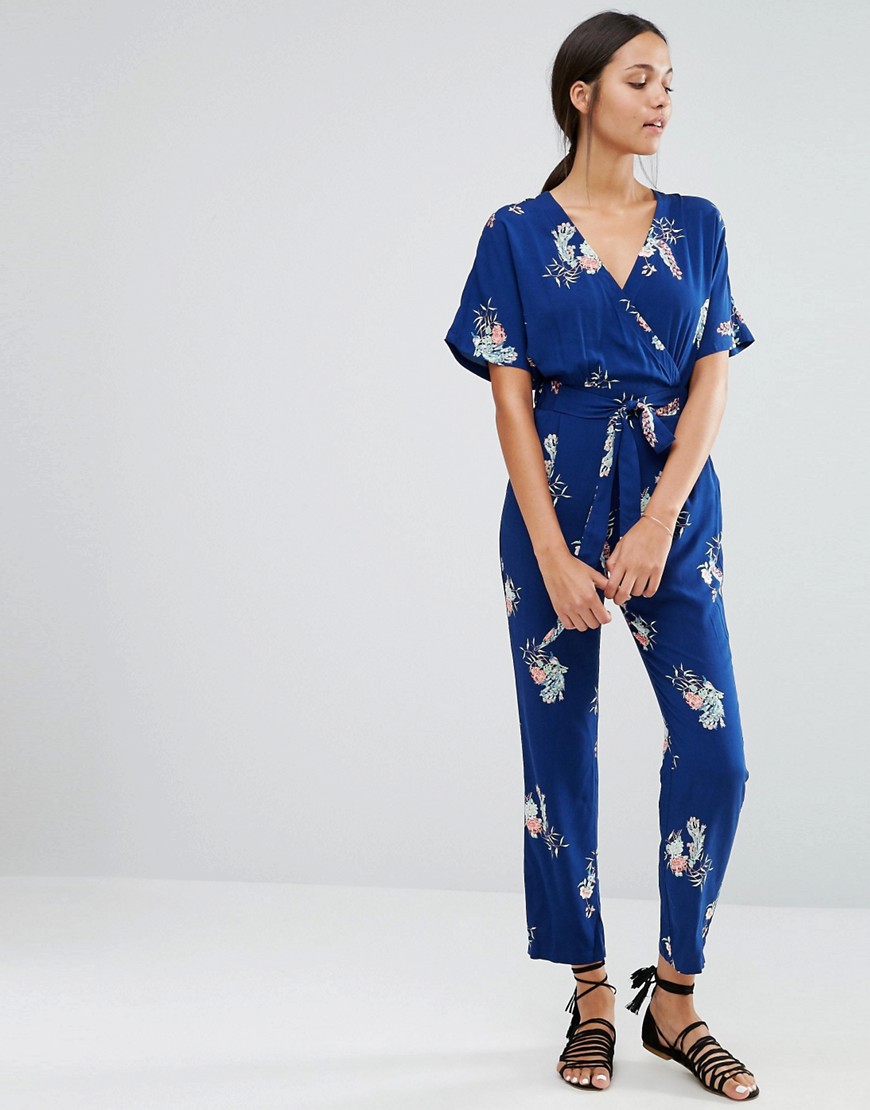 Get ready to turn some heads with this dress. It even tells you in its name this is a sexy clubing piece. Pair with some silver heels to accent the harness detail and go get your drink on because this is your night.
4. Sonya Babydoll Dress from forloveandlemons.com, $252
Be sexy and flirty with this tastefully sheer dress. Wear a black or nude slip dress underneath or for a little more of a risque look pair with high cut black underwear and a cute bra.
5. Off-The-Shoulder Illusion Bodycon Dress from charlotterusse.com, 28.99 Now $20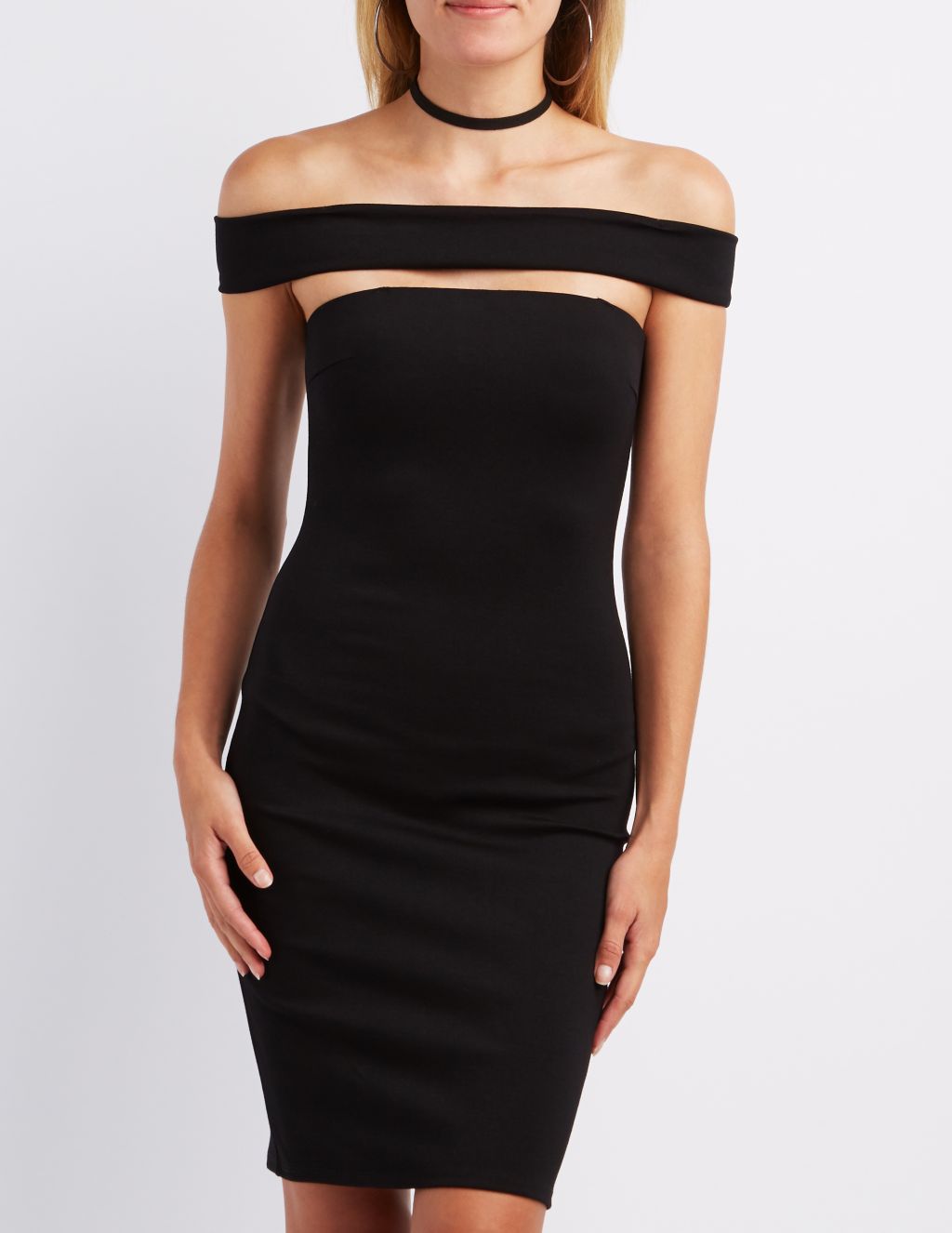 Keep it sexy and chic in this little number. Wear it for an upcoming date or go grab some drinks at a swanky bar. Keep the shoes simple to keep the look elegant.
6. Cutout-Sleeve Mini Dress from forever21.com, $17.90
This dress is perfect for a cool, edgy, and simple look. Pair it with some black booties or sneakers, maybe throw on a leather jacket and let all the girls wish they could look as effortlessly cool as you.
7. Wilfred Free Vivienne Dress from us.aritzia.com, $75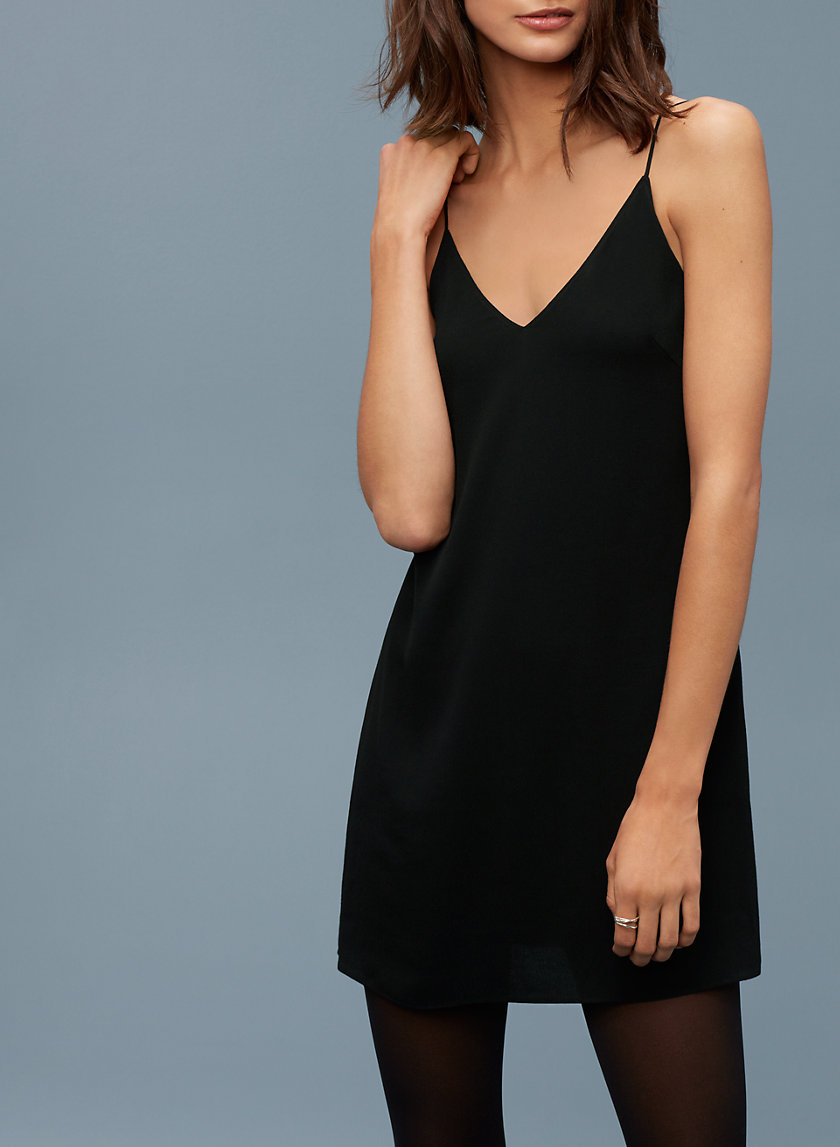 Keep it classic with this black camisole dress. This is perfect for the waify girl who always just looks into her closet, throws on the first thing she touches, and looks flawless, no muss no fuss.
8. Maggy London Illusion Yoke Crepe Sheath Dress from nordstrom.com, $148
Sensual yet elegant this dress is a must have. This dress can be worn at a fancy or casual event. Delightfully versatile, make this gorgeous dress your own and become the object of everyone's envy.