California's license plate has a colorful history, and now another one's being added to the mix. A group of women came up with the idea as a way to promote early detection of breast cancer. And they're finally getting close to the 7,500 pre-orders requirement to start producing the plates. At the moment, around 6,400 have been ordered.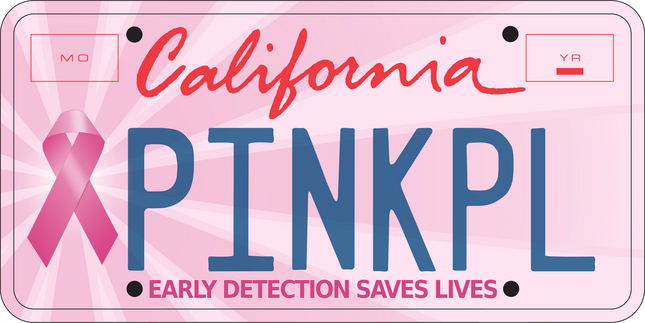 What many don't know is that, until the goal is met, the plates are free (usually cost $50) with the promo code PINK. After the first year, an additional $40 is added to your regular registration fee, as with other specialty plates in California. A portion of those funds will support Every Woman Counts, which provides free clinical breast exams, mammograms, pelvic exams, and Pap tests to California's underserved women.
Anyone can pre-order and reserve their plate on PinkPlate.org.