Fall is coming fall is coming! Followed by whimsical winter of course and it is time to buy (or breakout) your comfy fall clothes. Just kidding, it's time to strut your winter style up and down the street in the (hopefully) chilly and crisp fall/winter air.  Here are a list of beautiful must-have coats you can find online right now. Get these while they are still around because these coats are too cute to last.
Hand Made Draped Waistcoat from zara.com, $189
This is a beautiful coat you can wear over sometime light or layer for harsher weather. It is a light color so be aware that it can get dirty if you wear it in the rain or swipe it against something wet. Pair it with cute ankle boots or get edgy with some combat boots and you're good to go.
2. Basic Leather Jacket from zara.com, $189
Every girl needs a leather jacket and this one from Zara is extremely affordable. If you are looking for a cute basic leather jacket that won't break your bank account this jacket is the perfect option for you. Wear it over a dress or drape it over your white t-shirt that you've paired with some tight high-waisted jeans and you're ready to rock the cold.
3. Joplin Pullover from forloveandlemons.com, $132
This pullover sweater is perfect to wear to a nice casual dinner or sex it up with a mini skirt and a pair of high-heels. Grab your cutest over-the-shuolder-bag and go face the world in style.
4. GOLDEN by TNA Haven Parka from aritzia.com, $375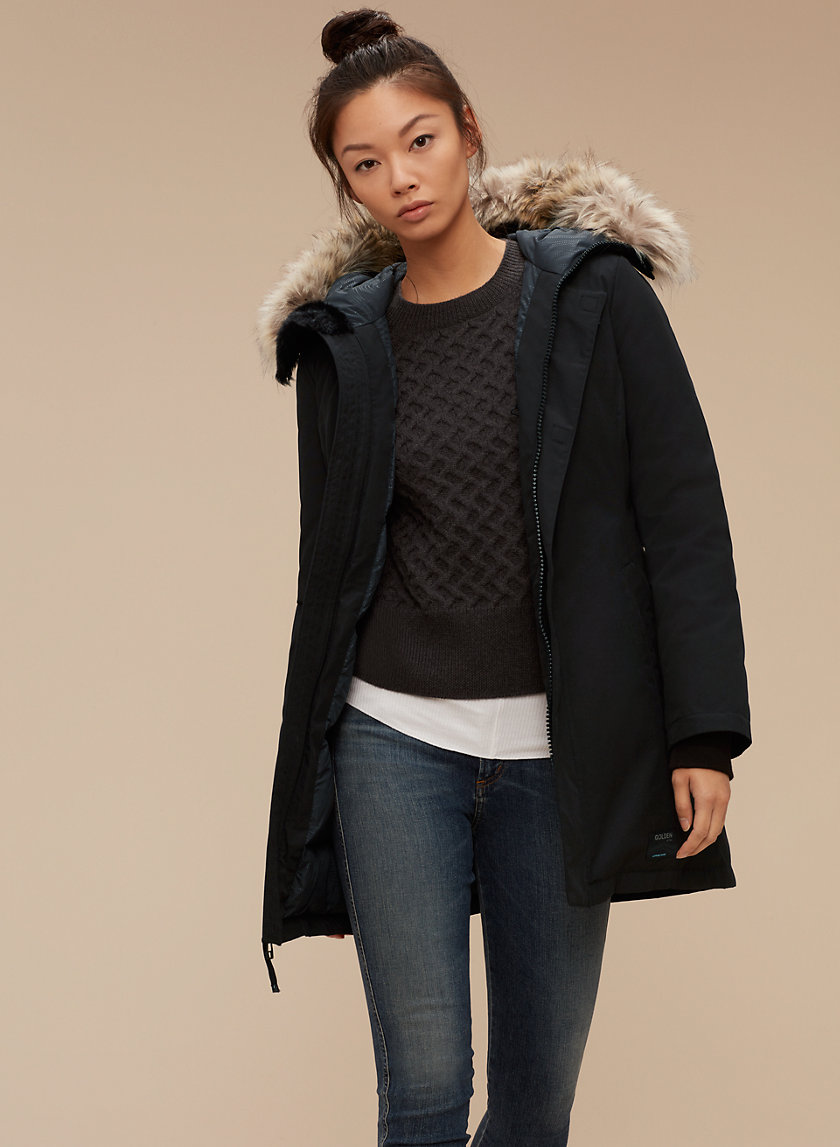 Parkas are back. Whether you need a nice casual put-together look for school or have to stay warm in the freezing cold, a cute parka with some faux-fur trim (preferrably faux) is a great choice to look cute while beating the cold.
5. TNA League Jacket from aritzia.com, $85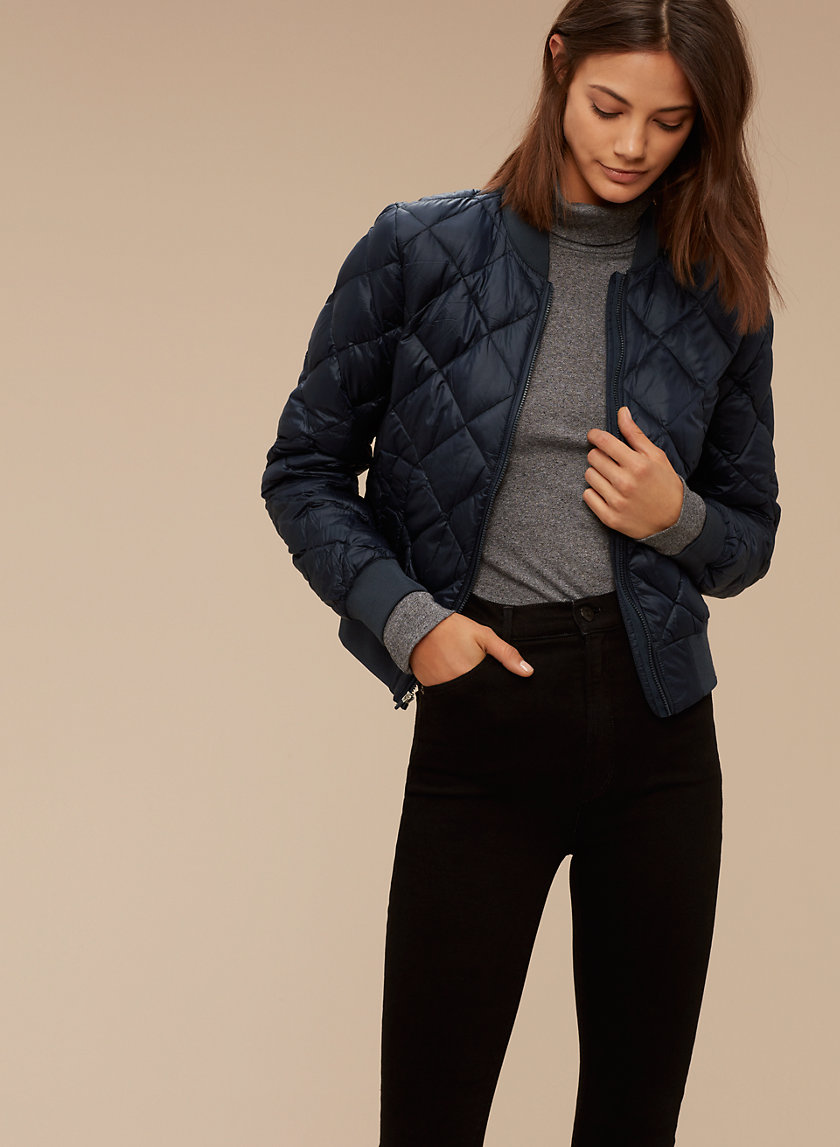 This cute quilted bobmer jacket will give you a sporty sleek look. Grab it and throw it on over your long-sleeve shirt or cozy light sweater. It'll give you that subtly cool look that so many want but cannot attain.
6. Melton Buttoned Top Coat from bananarepublic.com, $298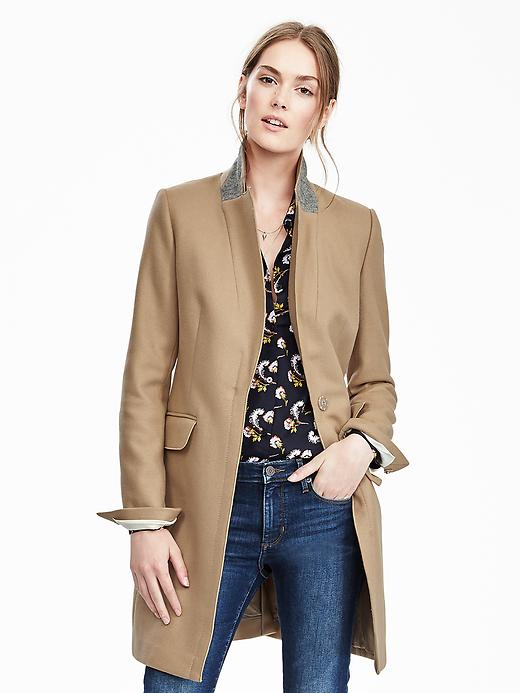 This super chic and trendy coat can go with anything from some jeans, a skirt, or even a dress. The nude color enables it to be paired with a plethora of colors. It's gray accent color gives a little spice to and otherwise collected and simple coat. This coat is an absolute must-have.
7. White Denim Jacket from bananarepublic.com, $98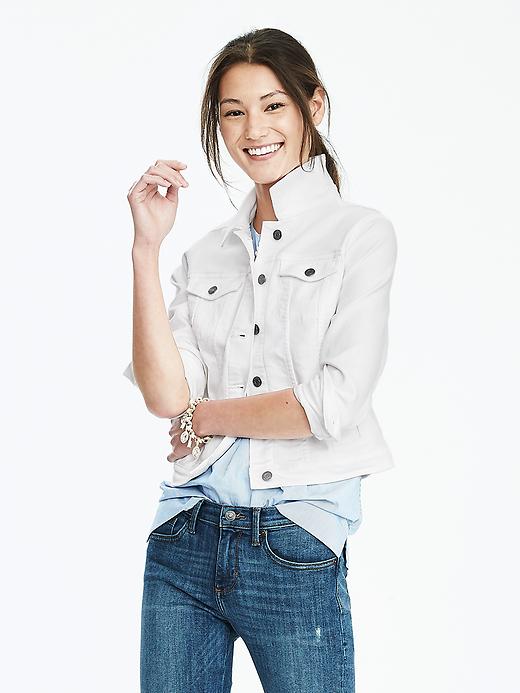 This jacket is made for a to be nice and fittet. A nice change to the regular blue denim jacket, the white denim jacket will brighten up your outfit while keeping you warm. Pair it with jeans, a skirt, or dress and go grab happy hour with your friends before its over.
8. Longline Denim Jacket from forever21.com, $48
This oversized denim jacket is also another nice twist on the classic blue denic jacket. Pair it with a short dress and some booties, or even rock some thigh-high boots with it and you'll end up feeling fierce AF.
9. Belted Faux Suede Coat from forever21.com, $59
Suede is back and sexier than ever. Go for a whimsical and flirty look with a cute mini skirt, or look crispy and chic by wearing it over an all white outfit (white jeans!). This coat will put you in the forefront of the fashion game.
10. Silence + Noise Fabienne Boucle Poncho Coat from urbanoutfitters.com, $109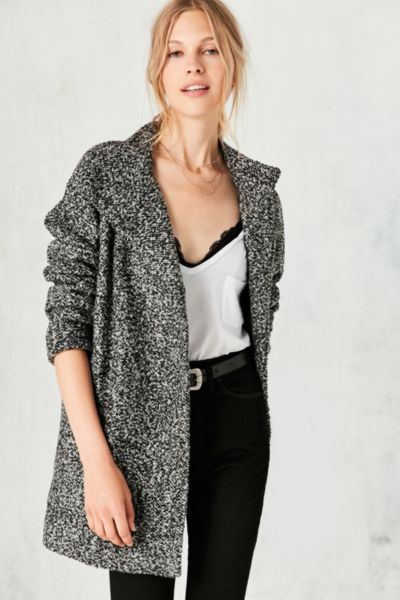 This coat is very elegant. Wear it over a simple dress or sex it up by throwing it over a low-cut shirt paired with some sexy tight jeans and you've got a winning outfit.