The Coachella Festival of Music and Art has begun selling passes for its two weekends that begin on April 13-15 and end on April 20-22, 2018. They are selling several amazing packages that will allow you to enjoy your time to its fullest. Coachella takes place in Indio California and is only a short drive from Joshua Tree National Park and Palm Springs. If you are interested in camping through the weekend in style, then they have several packages that will interest you. The Lake Eldorado Tee Pee with General Admission for two people will cost you $2458.00. The Lake Eldorado Four Person Tent with General Admission for four people will cost you $3316.00. Regular Tent Camping is $113.00 that also includes one overnight parking spot for the weekend.
The VIP Festival Pass is $999.00 and includes access to three venue VIP areas. According to their site- The main VIP area is located adjacent to the main stage (under white peaked tents) and consists of shaded areas, picnic tables, couches, extra restrooms, food & beverage vendors and a full cash bar. The 2nd VIP area is located directly next to the Sahara tent in the beautiful Rose Garden complete with extra seating, restrooms, specialty food & beverage vendors, full cash bars, and a spectacular view of thousands of roses. The 3rd (newest) VIP area is located next to the Gobi Tent. Enjoy the shade, extra food & beverage vendors, full cash bars and additional restrooms.
One General Admission pass is $429.00 and includes parking. However, there is VIP parking for $150.00. Whether you go for the music, art, or food, there is something for everyone at Coachella. They boast over 100 food vendors that serve wood-fired pizza, hand-crafted hamburgers, street tacos, and even wok pad thai. There are also options for the vegetarian, vegan, and gluten-free consumers. They are featuring over two hundred performers that include Lady Gaga (on the Coachella Stage Weekend 2 Saturday at 11:10 PM), Radiohead ( Coachella Stage Weekend 2 Friday at 10:35 PM), and it is rumored that Beyonce will be performing during the festivities. The festival is also offering payment plans for ticket buyers. So Enjoy!
[caption id="attachment_11192" align="alignnone" width="760"]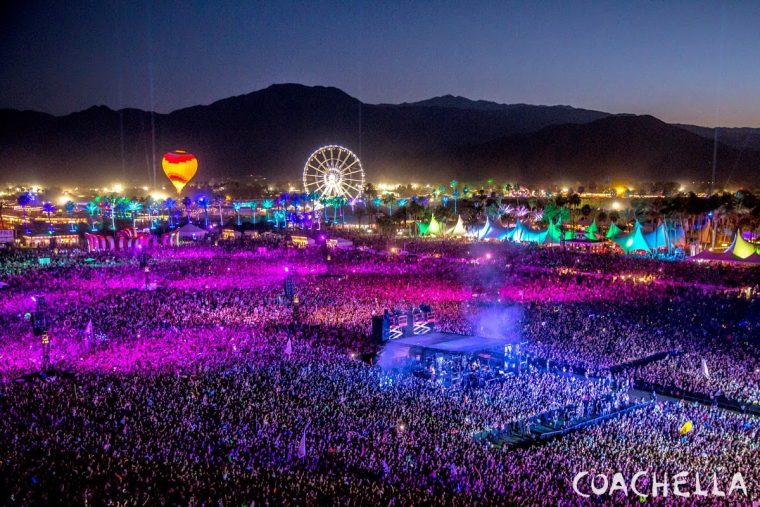 via YouTube[/caption]