Diamonds are essential stone in engagement rings but identifying the best one to give the love of your life may be difficult if you don't know much about them.
In this article, you will learn a few tips on how to choose the best diamond engagement ring.
USE THE B.F.S.L TEST
As someone who may not have studied diamonds, the most important test you can use to make sure you're choosing the right diamond engagement ring is the B.F.S.L. test.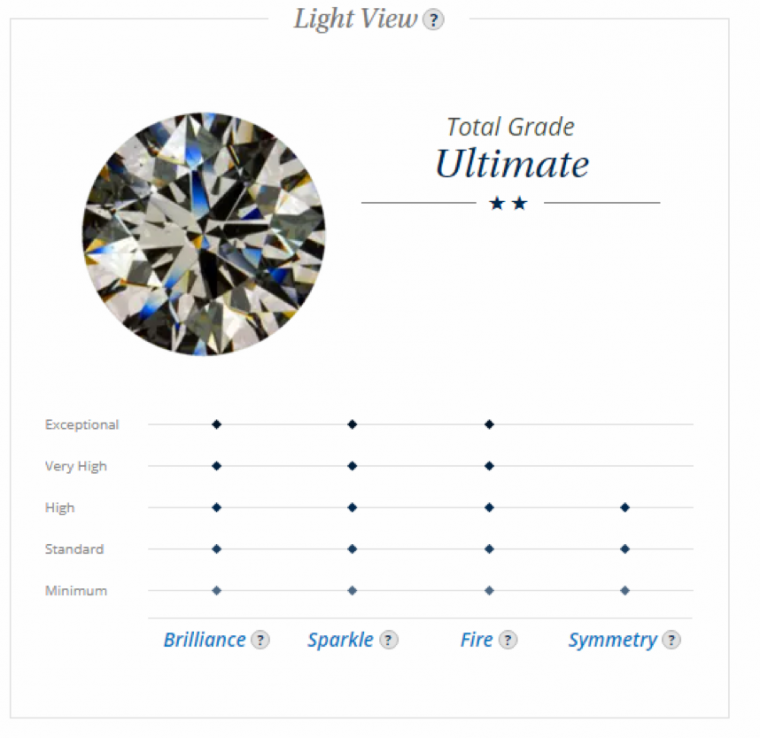 B is for Brilliance. You want to see how much white light comes back to the table (flat top) of the diamond. F is for Fire. Is light causing a rainbow effect when it is bent through the diamond? If so, it is a good choice!
S is for Sparkle, and that is pretty self-explanatory. Lastly, the L is for Light Symmetry. This is the measurement of how the light is distributed throughout the diamond.
These tests are very easy to do on your own and are recommended for anyone who is looking to purchase a diamond.
CLARITY IS KEY
The clearer the diamond is, the better it is. Diamonds are forged thanks to the pressure and heat they endure. The diamond becomes clearer throughout this process.
Clearer diamonds will be the most beautiful but will also be the costliest.
KNOW WHAT THE RECIPIENT WOULD WANT
The recipient of your diamond should be taken into consideration when you choose which diamond ring you will purchase. To find the best diamond for your recipient, you can take the four C's of diamond in mind: cut, color, clarity, and carat weight.
You should also know what they would like to have the diamond set it (silver, gold, or another material), and what that setting should look like.
DON'T BE AFRAID TO CONSULT A SALESPERSON
If you're going to a reputable diamond ring seller, they will probably offer appointments to allow you to look at and consult them on the various diamond engagement rings they have for sell. In all honesty, these sales people are pricing their diamonds so that the best cost the most. They may try to upsell you, but they won't deceive you.
HAVE A BUDGET
Have a budget in mind when you are shopping for diamond engagement rings. After you decide how much you want to spend, you can find a diamond ring that falls into your desired categories, including the cut, clarity, and size. A great way to find affordable diamonds is to purchase them online from a reputable seller. Online jewellers often offer better deals and more options that a local shop can't. You could potentially order a very unique and exquisite diamond even from another country with an attractive price.
One of online industry leaders for jewellery Singapore is Fonder Diamond, whose team is a group of experts with over 20 years of experience of jewellery Singapore in designing, craftsman, diamond suppliers and even IT technology.
FONDER DIAMOND
Fonder Diamond is a jewellery company located in Singapore. The company offers its products online, and also offers free consultations at their showroom located at 20 Ayer Rajah Crescent, #08-01, Singapore, 139964.
For more information, or to begin the process of finding your perfect diamond engagement ring, visit FonderDiamond.sg or make an appointment to visit the showroom. You can also chat with an expert online or call +65 68203338 for assistance.
Choose the perfect diamond by following these steps to find the best diamond engagement ring Singapore.