The hottest drink of the summer is also really easily made. Grab a few friends and celebrate what's left of summer with a pitcher of frosé. If you have not yet been introduced to this "it" drink through your Instagram feed, don't fret. We've got you covered.
What You'll Need
1 (750 ml) bottle of dry rosé
¼ cup of vodka
½ cup of water
1 tablespoon of granulated sugar
2 tablespoons of grenadine
2 cups of sliced strawberries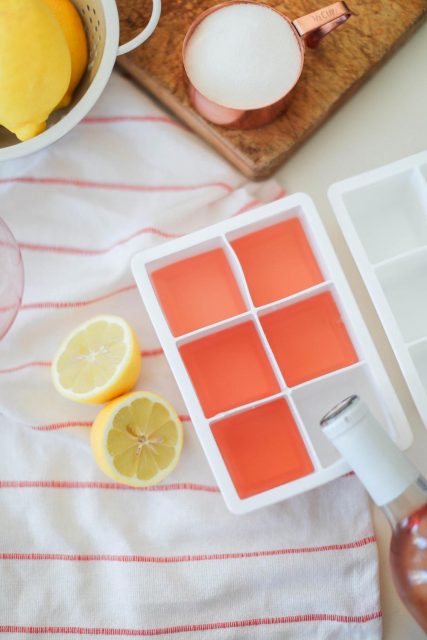 Directions
1. Pour your rosé into ice cube trays and freeze until almost solid
2. Combine sugar and ½ cup water and bring to a boil, stirring constantly until sugar is disolved
3. Remove from heat and add strawberries, letting them sit for about 30 minutes
4. Add the sugar, strawberries, grenadine, vodka, and rosé cubes to blender
5. Blend on high until smooth and enjoy!