As much as we love traveling, planning a trip can, at times, be stressful. Google Trips is making it easier for you to explore the world.
The app gives you half day or full day recommendations of places to visit and lets you know what hot spots are in walking distance. Additionally, it places all your important information in one, easy-to-access location. Your information is gathered from your Gmail inbox and organized for you, making travel day hassle-free.
Launch Google Trips and you'll find a home screen asking you where you want to go. You can also save locations for future trips.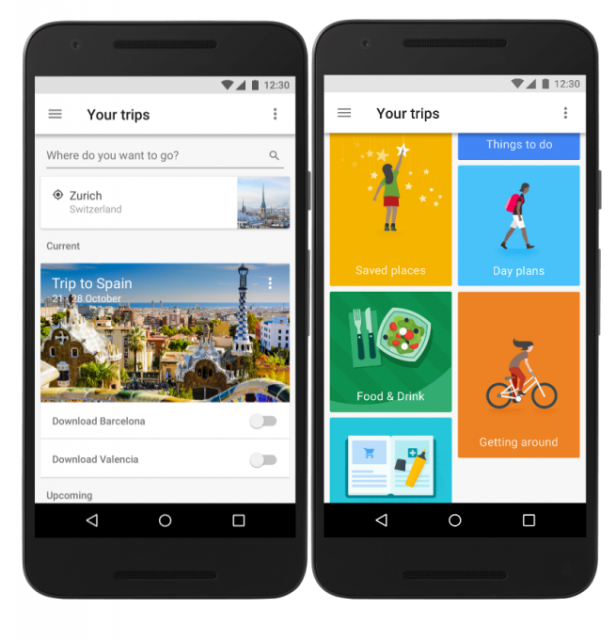 Next, you can start pinning must-see places at your trip destination. Google saves this information for you and also makes recommendations of its own based on popularity of attractions in the area.
Your personalized itinerary is just a click away. Get to travelling!