—**Posh Concept gives you an insight into the eco-friendly mannequin**
In the intensified business, the window displays are like billboards for a real store. How you decorate your store window determines whether customer becomes your profit or a passer-by. In other words, your window is your brand. High- quality mannequin not only makes your merchandise visual and attractive in store but also helps you maintain the storefront and brand image.
Nowadays, mannequins are widely used as props for clothing display in the clothing industry. At present, there are two main types of clothing mannequins popular: FRP mannequin and plastic mannequin, while PC mannequin is exclusively produced by Posh Concept. Laymen always pick mannequin at random cause they are not familiar with its features. Today, Posh Concept gives you some excellent tips on how to choose high-quality mannequin.
1. Toxic or Odorous
If the mannequin is made from the toxic material, it will smell bad and be harmful to health. Most of the coating on the surface of the mannequin is based on paint, in addition to the material problem of mannequin itself, whether the paint applied on the surface meets the specifications should be considered seriously. If the paint failed safety tests, the mannequin would exceed the formaldehyde standard. When the human body inhales excessive formaldehyde, cough symptoms would occur and even lead to leukemia.
2. Coating stability
The inferior mannequin will lose color or paint after long-time use, which will have not only an adverse impact on the storefront, but also the brand figure. Therefore, before purchasing, you'd better consider whether the coating is stable.
3. Flammability
To create an attractive atmosphere, most stores mainly use track light to highlight their merchandises. However, one disadvantage of using track light is that although the wattage is small, the bulb can accumulate a lot of heat, which can produce high temperature inside the short time, causing fire easily. So when choosing mannequin, the temperature tolerance needs to be taken into account.
4. Recyclability
As of 2018, about 380 million tons of plastic are produced worldwide each year. From the 1950s up to 2018, an estimated 6.3 billion tons of plastic has been produced worldwide, of which an estimated 9% has been recycled and another 12% has been incinerated. Some scientist estimated that there could be more plastic than fish in the oceans by 2050. It's obvious that plastic pollution can no longer be ignored. As an enterprise, it should undertake social responsibility. Plastic pollution problems can be greatly reduced by using a recycled plastic mannequin, which not only protects the environment but also helps build a trusted brand.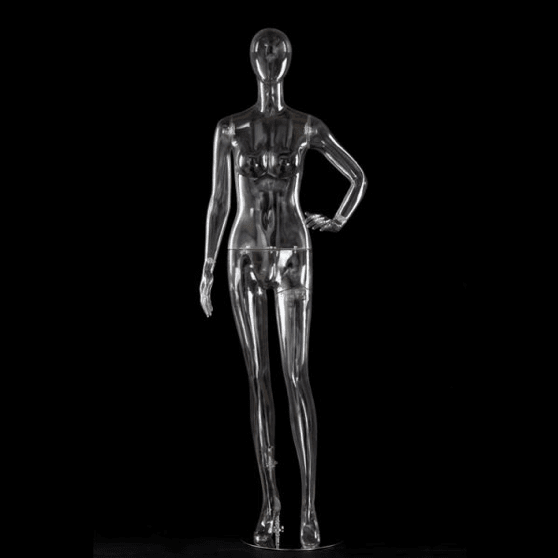 Posh Concepts Preeminent Mannequin
1. Eco- friendly and Recyclable
FRP mannequin is made of resin fiber and glue, which needs to be spray- painted in the end, so the production process will produce dust, waste water, formaldehyde and other pollutants. On the contrary, PC mannequin is the most environment friendly prop. As an environmentally-conscious enterprise, Posh Concept places a great deal of emphasis on product recycling. The PC mannequin of Posh Concept is directly added toner to the raw material, so there is no need to spray paint, eliminating the pollution from the spray paint process. Furthermore, Posh Concept's mannequins all uses recyclable materials, which are odorless and non-toxic, compliant with international environmental protection standard, maintaining a green and sustainable production process.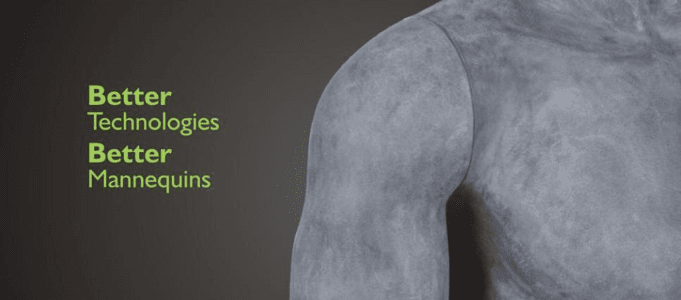 2. High-quality and Durable
To avoid the mannequin paint loss, color fading, scratching and cracking problems, Posh Concept choose one- step blow molding and special surface treatment to keep the mannequin durable.
3. Safe to Use
Professional production regulations and premarket testing also make Posh Concept's mannequins are non-flammable. Besides, the weight is also adjustable, for better customization experience.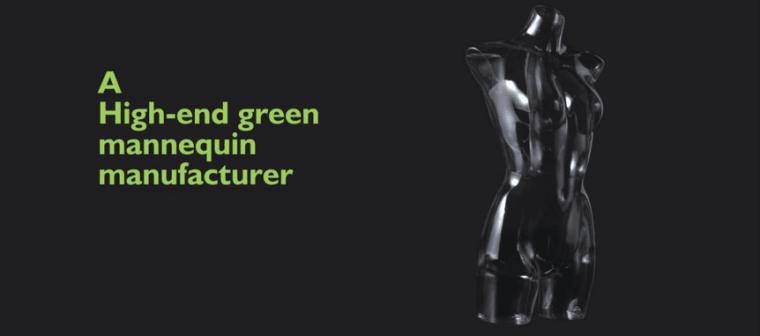 4. Fashion Concept
For visual clothing designer, Posh Concept's transparent prop realizes the distinct visual effect, which can be cut and processed at will, providing an unlimited creative imagination space.
For more information, please visit: http://www.pcmannequins.com/