Laser hair removal has been around for some time now and it's still going as strong as ever. For those of us who are hairy, we understand the struggle of wanting that soft, hairless skin. Body hair upkeep can be extremely annoying and time consuming. It can make you feel severely constrained because essentially your excessive body hair can dictate your schedule, time, confidence, and really your life. There are a plethora of ways to tend to body hair: shaving, bleaching, threading, plucking, and waxing. But none of these options are permanent, that's why laser hair removal is a great option for permanent hair removal.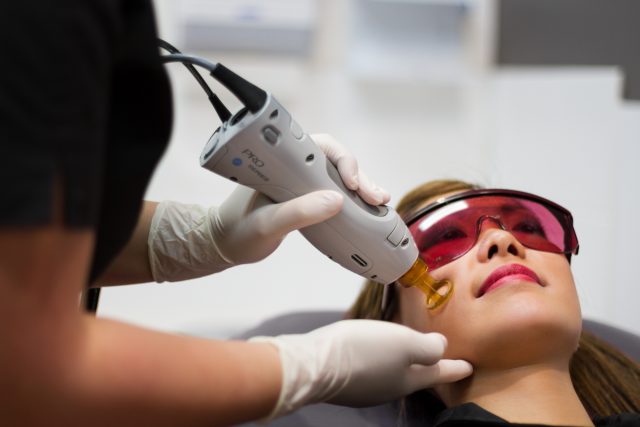 Laser hair removal was introduced in 1960 by Theodore H. Maiman. Maiman's ruby laser was developed to destroy hair follicles yet it was inefficient, painful, and damaging to the skin. This was followed by the development of the first alexandrite laser in 1970, although it was safer than Maiman's version it still could not produce enough heat to effectively eliminate the hair follicles permanently. Thankfully the YAG laser was introduced in 1964 and became the first laser approved for hair removal by the FDA. Further improvements have been made since then to improve efficiency, safety, and cost.
Today, laser hair removal is the go to option for permanent hair removal. How it essentially works is the laser sends out a highly concentrated beam of light that is absorbed by the pigment in the follicles which in turn destroys the hair. The effects are different from person to person but generally the time that it takes for the hair to permanently be removed is between a couple months to a year or more.
Although prices have become more affordable over the years, laser hair removal cost is still not affordable for everyone. Most establishments that offer laser hair removal charge by section meaning they charge by the area you want to remove hair from: upper arms, lower arms, underarms, upper thighs, half bikini, full bikini, etc. Most places offer package deals that give you a slight discount on prices. Of course different areas carry different price tags but generally any small area ranges from $30-$350 per session, medium area between $40-$500, and larger areas might run you in between $80-$900.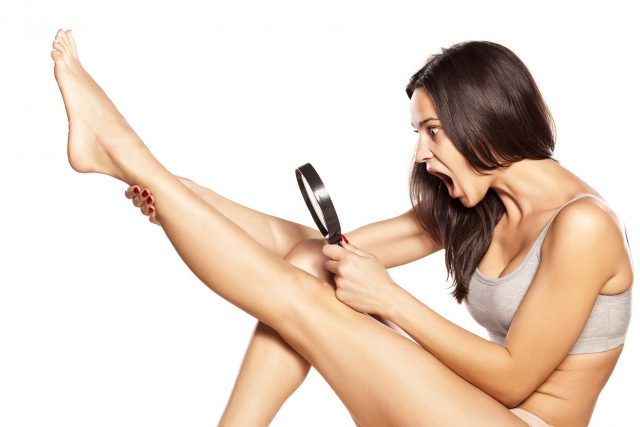 Some drawbacks from choosing this option might be the price, pain, or lack of decent facility options. It is important to research and compare prices from a couple of different places that offer laser hair removal treatments also if you are sensitive for pain it should be reminded to ask your facility for any options that can help with the pain, such as numbing cream. Unfortunately the most important part of this process, finding a really great and trustworthy place, can be annoyingly time consuming. Another alternative to consider might be laser hair removal at home.
Silk'n is a company that offers a variety of portable laser skin treatments and one of these treatments is the Silk'n Flash&Go Compact Hair Removal Device. With this device you don't have to research a million different places only to go to find your experience unsatisfactory making you have to start the research process all over again. You save travel time, money, and your sanity. Not only is this device FDA approved but it delivers painless and permanent results to areas both big and small. Use it at your convenience day or night, take it with you on a trip, you can even keep it in your bag for emergency touch-ups. Silk'n also offers the more advanced Flash&Go Express option that offers 300,000 light pulses compared to the Compact's 150,000 light pulses. Both have five energy levels, adjustable speed options, and a 3cm² treatment area.
The Silk'n family of at-home products has over 4 million users world-wide and has been featured in TV shows and magazines such as O, the Oprah Magazine, The Rachael Ray Show, The Doctors, Allure, Vogue and more. Silk'n has received international recognition for Best Laser Hair Removal, Product of the Year – Hair Removal and Product of the Year - Anti-Aging and more.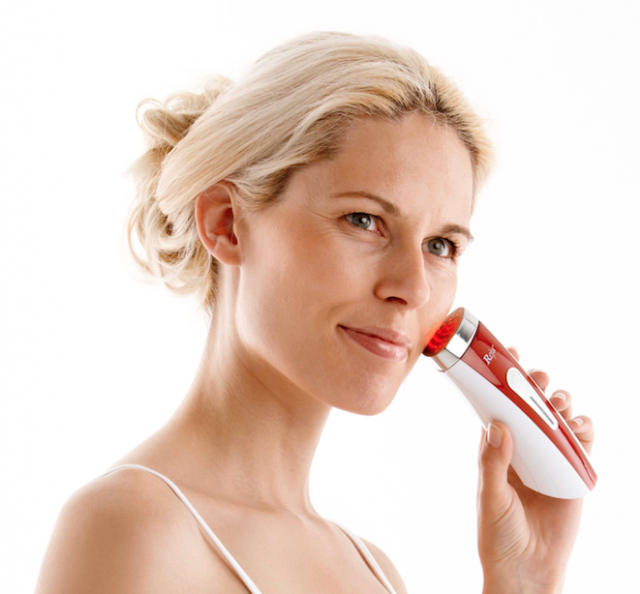 You are now on your own schedule your hair does not dictate you, you dictate your hair. The hair removal process is in your control, on your time, and with less pain. You efficiently and effectively can make your hairy problem disappear. Treatment time is significantly less when you take control and do it yourself because of its auto pulse design, just hold the button down. For anyone who has ever had any issues with excess body hair this is the dream solution, more importantly you are not just permanently getting rid of your hair but you are spending significantly less on laser hair removal cost in a long run.
The Silk'n Compact will run you about $199 without tax and shipping while the Silk'n Express goes for $299 without tax and shipping fees. Seriously that's it, if you've been wanting to do laser hair removal and your biggest obstacle has been the cost of the treatments then here is your answer. You don't have to save all your money and dump it into a process that you ultimately won't know how long it will take and how much it will end up costing you when it is all said and done. No more having to make appointments, reschedule, take time out of your day, be in pain, or risk getting burned and scarred. Silk'n has created the best products in the market to make laser hair removal at home possible for everyone.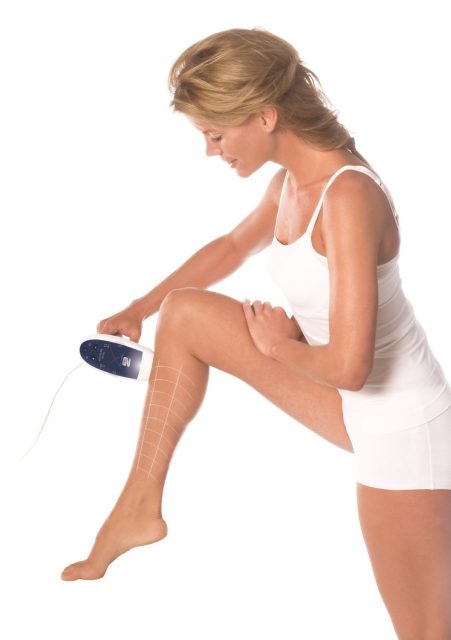 Isn't working for you? Aren't satisfied? Return it and explore a different option, it's that simple. Of course like with any other thing reading other customer reviews is extremely important in gaining to knowledge and confidence in making a particular purchase and this case is no different. Do your digging, compare experiences and reviews, then make your decision. Remember, in the end no two people will ever have the same experience with any form of laser hair removal, but reading up on and comparing different experiences can help you gain confidence in your decision.
If you've long struggled with excessive body hair you know the feeling of wanting that be able to go on a date, go to the beach, or wear those cute shorts you just bought without having to plan to spend a chunk of you don't have to shave or go get waxed beforehand. It doesn't have to be that way anymore start your at home laser removal experience and allow yourself to enjoy the freedom that comes with having less hair.