On average, it takes less than 5 minutes to connect with a special someone online; something you can never achieve that easily with physical interaction. Besides, dating apps take care of awkwardness that we feel whenever we try to approach another person.
Clicks and swipes are what differentiate tranny dating apps and sites from physical dating.  Most times, people who are new to the world of online dating often experience difficulties, especially when attempting to make use of an app's interface and its numerous settings. While many developers are coming up with numerous user friendly apps it often comes with many conditions, most of which users are unable to meet. For example, some dating apps require large storage space which many cell phone users don't have.
But not to worry, we have researched and compiled some of the best user-friendly dating apps and websites for transgender people and cis-gender people interested in dating a tranny.
Transdr
The Transdr website was created in an attempt to tackle the frequent harassment, persecution, and identity crisis that many transgender faces. Since its introduction in 2018, the relatively new app has stood up against some giants in the business like tinder. Since then, the site has recorded over 6200 registration tailored to serve only the transgender audience.
Transdr has thrived by capitalizing on the areas where other dating apps have failed. It is accessible, safe, and nonjudgmental. The app itself is relationship-oriented, and as a result, tailored for a "meet and date" in a conducive and comfortable environment.  Over the years, the site has been a victim of many backlashes and controversies. This was because the app made mention of some terms like shemale, sissy boy, ladyboy, most of which did not go down well with the members of the trans community. However, the site has since then dropped some of its sensitive languages and have improved upon it.
Just like many other dating apps, the Transdr dating app comes with an interface that facilitates easy messaging. What makes it distinct is its search tool and flexible profile creation. To take care of harassment and discrimination, the site allows users to create an account under a nickname or pseudonym. This way, they can enjoy security, privacy, and romance at the same time.
Also, the app is free, therefore, users do not need to pay any subscription to make use of the app's features. Sending of any message is restricted to members who have liked each other, and there is an option to report or block unwanted members. Transdr has received both positive and negative reviews since its inception. Read a full review of the app here: https://datingappsadvice.com/transdr-dating-app-review-no-1-transgender-dating.app
Zoosk
Zoosk is an online dating app that makes use of behavioral matchmaking technology to check the actions of app users and provide feedbacks in real-time. Dating back to 2007, the site has made use of its matchmaking algorithm to make it one of the most popular dating app among trans-community. Also, Zoosk offers an intuitive layout and is linked to some popular social media platforms like Google+ and Facebook.
As a result, you can get all the information needed without even logging to the site. To ensure security, the site makes use of manual verification. This way, you can rest assured that you are chatting with a fellow transgender and not with an automated bot. Although it comes with a subscription, users are opened to various features that allow you to increase your exposure and increase your chance of finding a date.
However, to find the perfect match, you have to browse through the profile one at a time. To maximize the Zoosk dating app, you need to upgrade your membership to the paid version as features like messaging and interactions are restricted. Click here for a comprehensive comparison of paid vs free dating apps.
MyTranssexualDate
One of the distinct features of MyTranssexualDate is its enormous member base. Consequentially, you have authentic and various date options to select from. The site was founded in 20014 to eliminate the stereotypes and negativity associated with the transgender community and uphold their status.
Originally, the site was designed for transgender and transsexual women and men who like them. The site is upheld by a team that comprises mainly of transgender women who understand the challenges that such women face in an attempt to find love. In light of this, the team carefully reviews every profile and ensure that only members looking for relationships are approved. The site frowns upon any disguise of prostitution and enforces decency and courtesy.
The site is designed with a user-friendly interface and comes with instant messaging features. It is compatible with smartphones and works on all kind of tablet devices. It also supports deep relationship and flirting.
TSMingle
This site comes with user-friendly features that are designed to aid meet and date between transgender male and females. The site unlike many of its kind doesn't come with any form of gimmicks as it is 100% free. You can assume any personality or identity provided that it makes you comfortable chatting on the site.
Although the site doesn't have a rich member base yet, it still boasts of over 10,000+ active members, a number that not so many dating sites have been able to surpass over the years. Thus making itself one of the destinations for people who identify themselves with transgender and have no reservations against falling in love with one.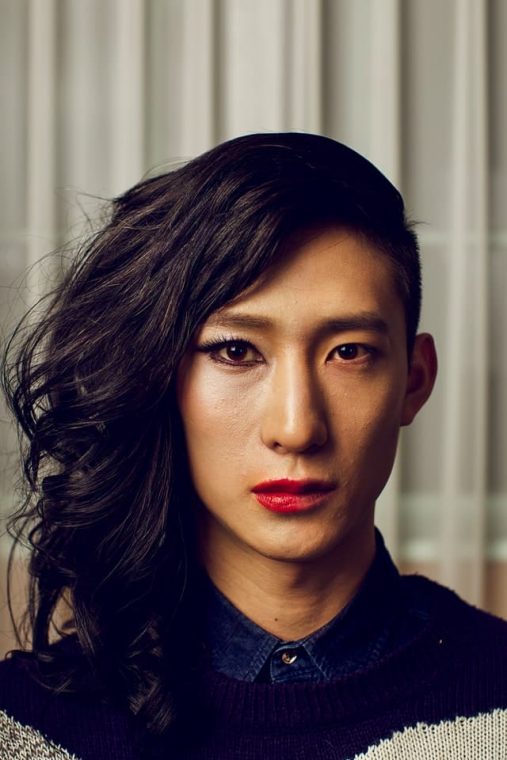 TGpersonals
The TGpersonals dating site has spent 20 years of its existence connecting male and female transgender. The site can only be accessed by individuals who are above the age of 18 and its membership is only opened to individuals from the United States.
It also makes use of a matching algorithm to recommend potential friends and provide a more versatile and flexible discovery option. By making use of data provided during signup, the site suggests people who might be interested in you and you in them.
To optimize its search features, it also makes use of filters to select what kind of relationship you wish to enter into. Some of the filters include location, age, etc.
Conclusion
In all, many of the sites listed above comprise of different people whose sole interest is to create a relationship with fellow transgender. Each comes with a search system for easy discovery and a security system for protecting your privacy. Sign up for the best transgender dating site that you can and find a suitable match.