Nuclear physicist in Sweden just got approval for app for birth control - just as successful as the pill but makes use of just mathematics - the very first of its kind in the world.
Nuclear physicist, Elina Berglund, has been at loggerheads with the authorities and spiteful headlines for over a year. But now, her app is the first on earth to get approval to be used as a contraceptive.
An extremely contented Elina Berglund - founder of Natural Cycles with her husband Raoul Scherwizl - said she feels very excited knowing that there is an alternative to traditional methods of preventing pregnancy that is now approved, and replacing medication with technology is very possible.
The app was approved by Tüv Süd, the German Inspection and Certification Organization, which classified it in the medicinal category of IIb. The implication is that Natural Cycles formally provides a fresh, clinically tested option to methods of birth control like condoms, contraceptive pills and contraceptive implants.
[caption id="attachment_9097" align="aligncenter" width="760"]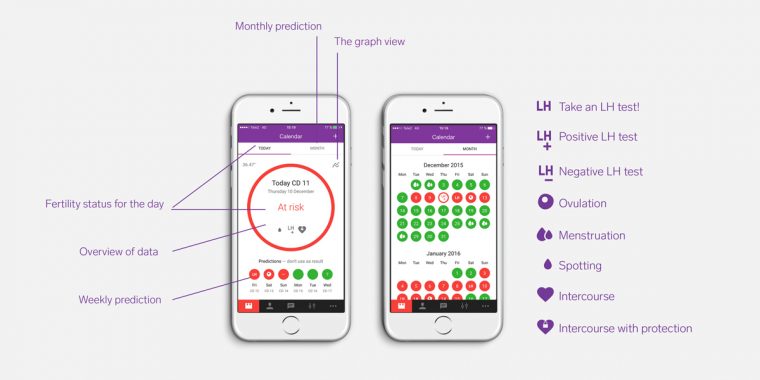 Natural Cycles[/caption]
The couple who founded the app had it really tough in the year 2015. The challenges got to a peak on the 25th of November when they got the verdict of the Medicinal Products Agency in Sweden. The agency ordered that everything concerning contraceptives should be discarded within 10 days, while they continued their investigation into the issue. The people who were already making use of the app were told 2 days before Christmas.
In the summer of 2016, during an interview with Veckans Affärer, Elina Berglund said it was extremely tough at the time after all, as the essence of developing the app was to control birth.
To top it off, news leaked that the Natural Cycles was being investigated by Medicinal Products Agency, and they experienced a significant decline from the peak income of $280,000 in October 2015.
"Our incomes dropped to $120, 000 by December!"
It didn't end there; there were terrifying captions as regards Natural Cycles trying to deceive young women that do not have the discipline to care for themselves, and also that they were being monitored by the Medicinal Products Agency.
Today, over a year afterwards, Elina Berglund and her spouse received their long-awaited justification at last. The preceding forecast that revenues would double in 2016 were lost during the period they were awaiting approval, but the time has come to strive forward again.
"Last year we hardly made any progress, so this year, we will need to intensify efforts. The target is to grow from about SEK 18 million to SEK 36 million."
We had plans to do a big scale launch in the United States but that has been put on hold while we await authorization from the FDA (American regulatory agency). In its place, Natural Cycles will go 'all in' into the United Kingdom, which today is one of the company's largest markets.
Natural Cycles uses an algorithm to calculate your daily fertility.
Women who make use of the app are expected to take their temperature measurement under their tongues each morning and input same into the app. An algorithm built exclusively for the app then verifies if you are fertile or not that day. This tells you if are at risk of getting pregnant that day should you engage in unprotected sex.
More than 150,000 people in 161 nations make use of Natural Cycles and a clinical study has shown that utilizing the app is just as effective as being on the pill. In a recent clinical study of more than 4,000 women between the ages of 18 and 45 showed that the app's failure rate for "typical use" was 7%. In comparison, the "typical use" failure rate for contraceptive pills is around 9%, and it's way more effective than traditional fertility-based awareness methods with 24% failure rate.