The NFL career of the Heisman Trophy-winning quarterback from the University of Florida was short-lived, and now, Tim Tebow is set to make the transition to Major League Baseball. It may, at first, sound like a farfetched story, but a number of people have spoken publicly on Tebow's baseball ability.
Chad Moeller, a former major league catcher who had been training Tebow states, "I truly believe Tim has the skill set and potential to achieve his goal of playing in the major leagues and based on what I have seen over the past two months, it could happen relatively quickly."
Gary Sheffield, former All-Star outfielder, took to Twitter to express his support
https://twitter.com/garysheffield/status/763018833913405440
However, unsurprisingly, not everyone on the internet was as kind.
https://twitter.com/geofftate96/status/763032642723905536
This interest in baseball does not come out of left field. Tebow had been drawing a lot of attention from major league scouts when he played baseball as a junior in high school. Former Angels scout Tom Kotchman stated, "We wanted to draft him, but he never sent back his information card. […] Who knows if it got to him, and if it did we just never got it back. Otherwise we were going to take him." However, as we know, Tebow went on to pursue a professional career in football instead.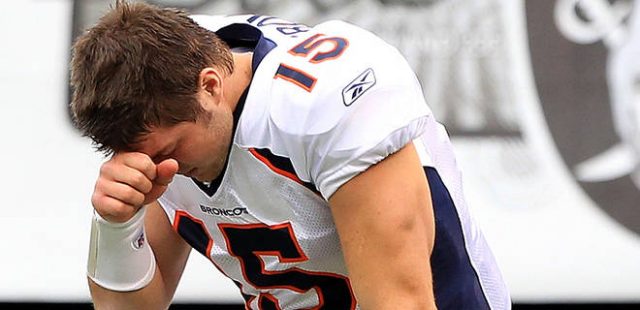 The former Florida Gators quarterback and his team assure that this is no publicity stunt. Although he has not played baseball regularly for over a decade, he's been hard at work training for the past several months in Scottsdale and Los Angeles.
This would not be the first time a major league athlete made a career switch into baseball. Bo Jackson of the Kansas City Royals and Deion Sanders of the Atlanta Braves both made the switch from the NFL to the MLB. Michael Jordan also played one year for the Chicago White Sox minor league team. Still, critics seem to be unsure whether or not Tebow has the skill to make it in the big leagues.