The fight to go topless in public continues for women around the globe.
This Sunday, August 28, people in cities around the world are invited to join the Go Topless Day to stand up for women's right to go topless in public. This is an annual event which celebrate topless freedom laws and protests are held in states.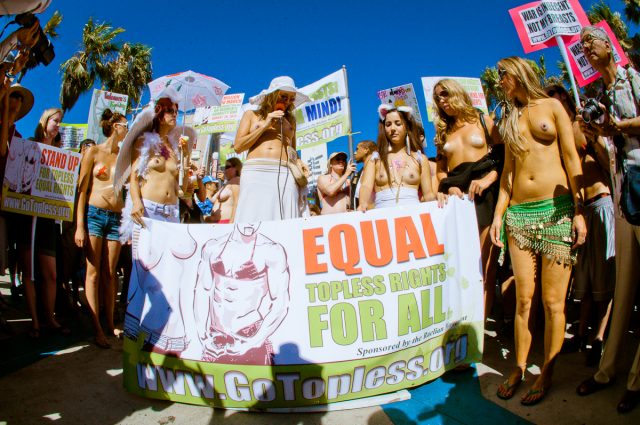 Go Topless Day was founded by Rael, the leader of the Raelians, in response to the arrest of Phoenix Feeley, a topless activist who was arrested for being topless in public in New York back in 2005. The city of New York ended up settling with Feeley for $29,000 because toplessness is actually legal there.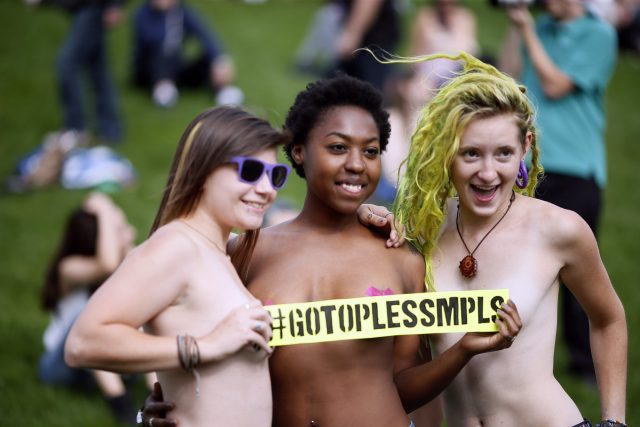 The Raelians are not the only people who believe women should be able to be topless. The Free the Nipple movement advocates for this as well, with celebrity supporters including singer Miley Cyrus and model Chrissy Teigen. There are also other topless activists like Anni Ma, who was arrested for being topless outside a Bernie Sanders rally at the Wiltern in March. Ma is now suing the LAPD. Ma also recently went in pasties to Comic Con in San Diego, where she posed next to male cosplayers who were totally bare-chested in an effort to illustrate the absurdity of it all.