This weekend is the Super Bowl!  Men and women will be coming into living rooms with their jerseys on and their appetites ready.  If you are hosting a Super Bowl party, you will need to know how to plentifully fill your guests' bellies.  One of the fun things about the Super Bowl and other themed parties is that you can get extremely creative.  Here are some great recipe ideas for your Super Bowl party this year!
Buffalo Chicken Meatballs
Football games parties are known for their buffalo wings or sauce.  This recipe from Tidy Mom Recipes is a healthy alternative to chicken wings!
All you need is:
1 pound ground chicken
1 cup panko crumbs (or dry bread crumbs)
1 (1 ounce) packet ranch dressing mix
1 large egg
1 clove garlic, minced
1/2 cup buffalo wing sauce (divided)
5-6 green onions, finely chopped
1 teaspoon celery salt
1/2 teaspoon onion flakes
salt and pepper, to taste
ranch or blue cheese dressing for dipping (or drizzle)
Once you have got all these ingredients, you will set your oven to 400 degrees and mix the ingredients together.  After mixing the ingredients together, you will roll the mixture into balls and put it in the oven.  Once it is cooked, you will let it cool then add the buffalo sauce.  All you need to do is put it in the oven for 10 more minutes then you are done!  This easy recipe will be loved by your guest.
[caption id="attachment_8497" align="alignnone" width="846"]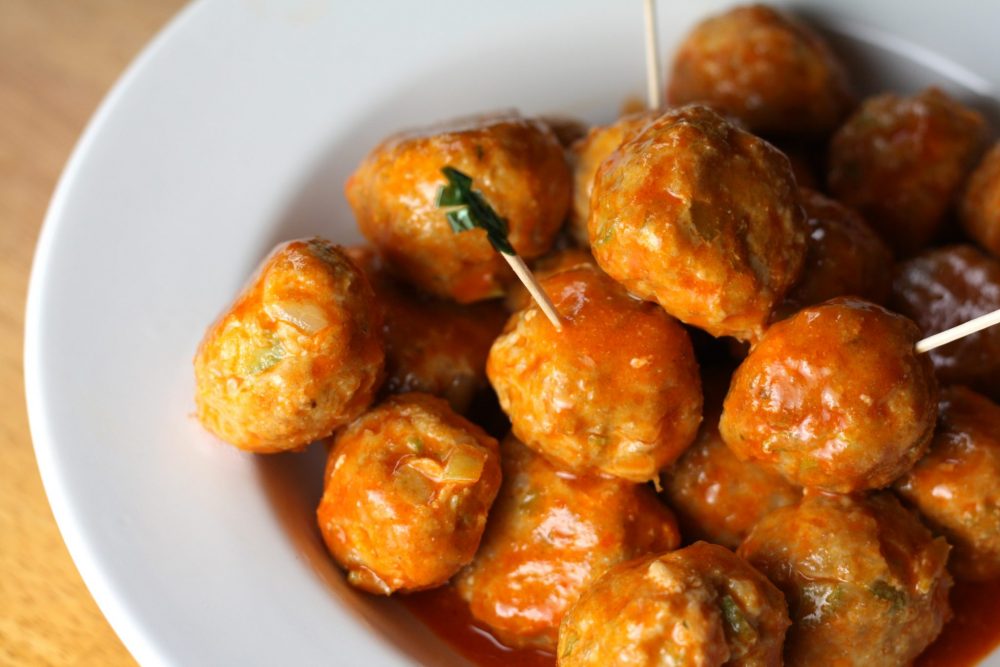 everythingerica.com[/caption]
https://www.pinterest.com/pin/43487952632238906/
Pizza Pull-Apart Sliders
This recipe by The Country Cook will have any pizza lover drooling!  This delicious super bowl dish only takes 30 minutes to cook and has 12 servings.  The ingredients you will need include:
1 package 12 dinner rolls
3/4 cup pizza sauce
12 slices mozzarella cheese
45 slices pepperoni
1/2 cup cooked & crumbled sausage
for the herb butter topping:
1/2 cup butter, melted 1 stick
1 tbsp grated parmesan cheese
1 tsp garlic salt
1 tsp onion powder
1 tbsp dried oregano
1/4 tsp crushed red pepper
Once you set the temperature of the oven to 350 degrees, you can spray your cooking pan.  When your pan is properly sprayed you place the bottom half of the rolls on the tray.  After the bottom half is on the pan, you can get your inner Italian chef on by adding sauce, cheese, pepperoni, and sausage on the buns.  Make the topping for the buns and pop in the oven!  It will only take 15 minutes till it is done!
[caption id="attachment_8498" align="aligncenter" width="846"]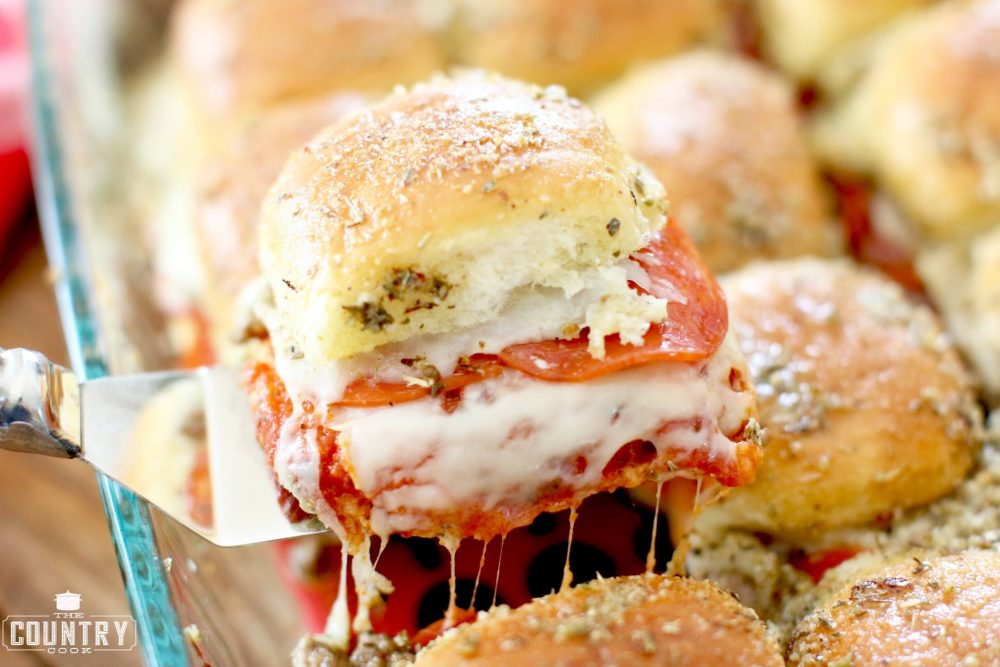 thecountrycook.net[/caption]
https://www.pinterest.com/pin/287526757439884213/
5 Ingredient White Queso
Who doesn't love a slow cooker?  The Baking Fairy's 5 ingredient white queso will please any crowd that comes to your humble abode.  This recipe should only take about 20 minutes to cook once ingredients are put into slow cooker.  The ingredient you will need for this dish are:
1 lb pepperjack cheese
8 oz full-fat cream cheese
½ cup full-fat sour cream
1 10oz can original Rotel tomatoes & green chilies, drained
¾ cup whole milk (if needed)
*optional…*
1 tsp garlic powder
1 tsp onion powder
1 tsp paprika
1 tsp chili powder
All you have to do is add the ingredients into the pan on LOW.  Once the cheese and spices are melted, move to a slow cooker and keep it on warm.
[caption id="attachment_8499" align="aligncenter" width="846"]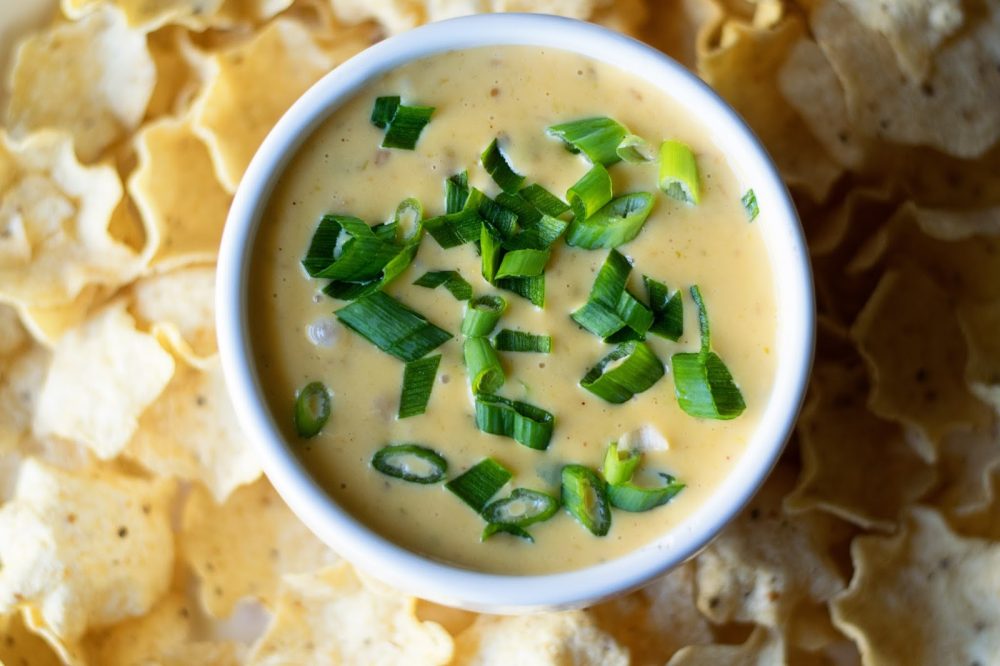 thekitchenwife.net[/caption]
These are just a taste of recipes you can try at your super bowl party!  Visit sites like pinterest.com and explore even more recipes!