Launched in 1973, Vogue eyewear reflects the dominant fashion trends and is one of the leading eyewear brands across the globe. Their target consumers are fashion-savvy, mainly the youth, and the brand is associated with international models like Gigi Hadid.
No longer considered just a corrective measure integral to basic daily functioning, eyeglasses are now seen as a finishing touch that can amp up your appearance instantly. If you're looking for some of the latest and sophisticated frames, Vogue spectacles are your best bet. With a variety of unique designs at reasonable rates, you can revamp your look and make everyday look stylish!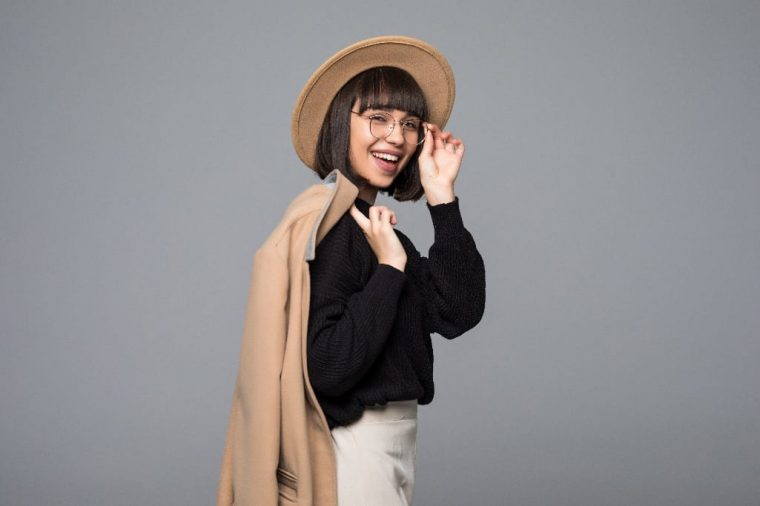 Whether you are looking for fashion staples or daring new additions to your wardrobe, Vogue spectacles are a great way to go. From glamorous and elegant cat eyes to retro rounds, you can choose from multiple shapes and colors that suit you best.
Below are some too good to be true Vogue spectacles you just cannot resist:
Classic Chic

Vogue spectacles rarely shy away from a statement, and this frame is no exception. These bronze square eyeglasses boast high-quality and design. The classic combination of brown and bronze comes to create a minimalist style favored by many. It is also a chic pairing for formal occasions and looks great on every face type. The frame is made of lightweight and durable metal that ensures a comfortable fit all day. So, grab these extremely stylish Vogue spectacles and smarten up any attire!
Seriously Elegant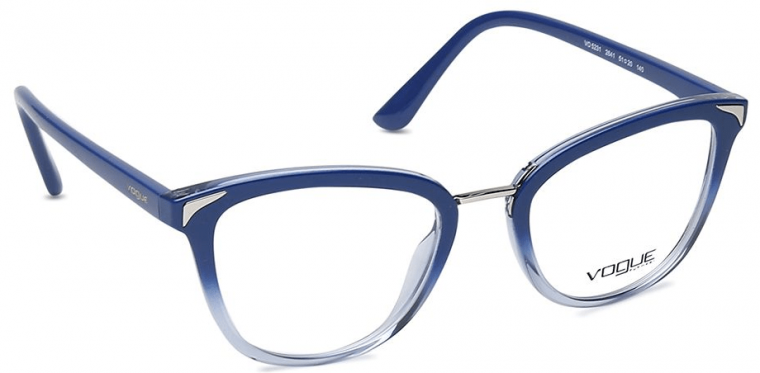 Fusing a sophisticated cat-eye shape with a fun blue frame, these Vogue spectacles are a wardrobe essential. The thick but lightweight frame is ideal for both casual and formal wear. It is an apt choice for the sharp intellect and for making an impactful statement wherever you go. The durable plastic frame is an instant outfit booster that will make you stand out from the crowd. A slightly chunkier frame, choose these to add a seriously elegant finish to your overall look!
Hot Pink

It can't get any more modish than this pair of pink bugeye Vogue spectacles. Professional, stylish, and geeky, this frame is a fashion-forward take to smarten up every look. The increasingly popular bugeye shape is a particularly slick choice that lends your outfit a flattering vibe. The hot pink frame boosts any outfit of yours with its pop of color. So, grab these on and make a bold statement!
Golden Round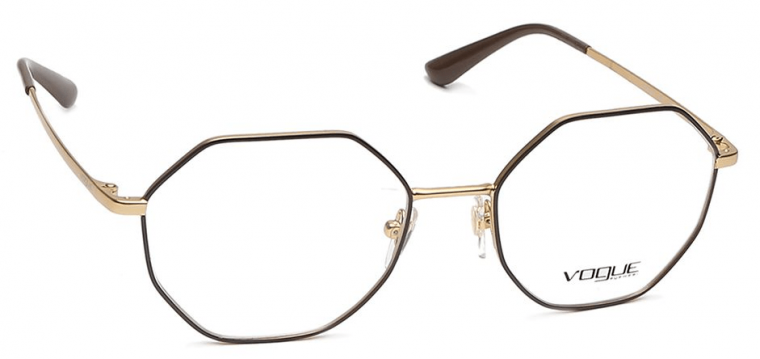 Frames with this luxurious metallic hue are becoming progressively popular due to their versatility and feminine charm. A unique twist to the basic round eyeglasses, these Vogue spectacles are made for those who like to stand out. The gold temples and the black front make for a timeless combination, escalating your entire look. This frame will add some angles to those having soft features and are a must-have this season!
The Winter Quintessential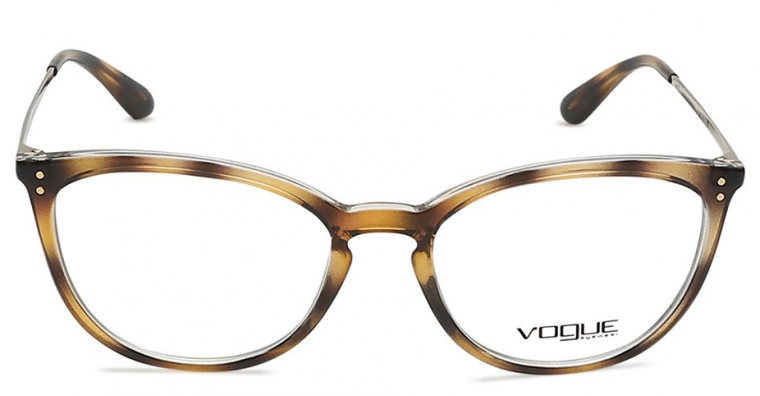 A winter lookbook is incomplete without a hint of brown and gold. Be a trendsetter with these cat-eye Vogue spectacles by pairing them with formal coats or even your casual jackets to look like a million bucks. An ideal accessory for a regular workday, this pair is sure to make you feel good as you look good!
Bring on your best style as you enter the new year with Vogue spectacles. Make sure you buy authentic from reliable platforms like Titan Eyeplus. They offer eyewear options from top international brands, including Vogue, at the best prices. You can shop both online as well in stores near you. So, get your new favorite pair of eyeglasses today!