The refreshing, gentle breeze of crisp, icy air moves through you and somehow you feel lighter than you have felt in weeks. There are times you may wish you could just get away, to this magnanimous source of peace and energy, without the hassle of the whole "hiking" extravaganza, which can mean hours devoted to finding the right trail, preparing for a day excursion, and the time spent on the hike itself.
Despite popular belief, you do not have to be an aggressive athlete or fitness guru to appreciate the arboreal ambiance of nature. There is a sanctifying sense of profound peace that rests deep within the mountains.  Whether you're a non-hiker with a New Year's resolution, an adventurer with not much time to devote, or a mother of three on the lookout for a stroller friendly breath of fresh air, these five easy, introductory hikes are an excellent way to be close to nature without feeling overly exerted. Pick a playlist, lace up your Nikes, and check out the following trails for a serene, relaxing time.
Franklin Canyon Park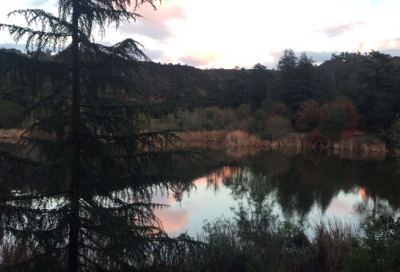 Nestled in the eastern end of the Santa Monica Mountains, Franklin Canyon park is a beautiful slice of nature located at the intersection of Franklin Canyon Drive and Lake Drive. The historical spot that has been featured in the scenes of many TV shows and movies, including the opening credits of The Andy Griffith Show. The reservoir was built in 1914 by William Mulholland and the Department of Water and Power and continues to be inhabited by koi fish, ducks, and turtles, making it a popular spot for the whole family. A peaceful stroll in the heart of wilderness, Franklin Canyon park is a great place to catch some shade, while doing some soul searching in the midst of LA.
Fryman Canyon
[caption id="attachment_8043" align="alignnone" width="620"]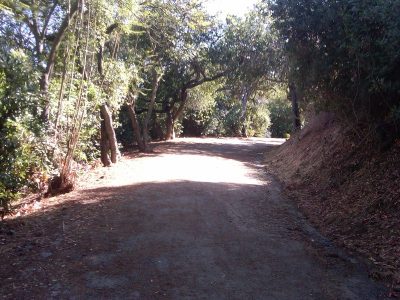 Image by sheribienstock[/caption]
This hidden gem is a great introductory hike for beginners who are looking for more of a challenge. Located in the Santa Monica mountains, Fryman Canyon is conveniently close to civilization, yet the perfect spot for an hour of fresh air away from the hustle and bustle of the big city. Stroller friendly and absolutely picturesque, most of the hike is comprised of a wide, partially paved trail that leads to a scenic view of the valley and cuts through a residential neighborhood. The first 10 minutes of the journey are at a slightly steep incline, however the remainder of the hike is a breeze. The trailhead can be found at the intersection of Laurel Canyon Boulevard and Fryman Road.
Malibu Creek State Park
[caption id="attachment_8044" align="alignnone" width="628"]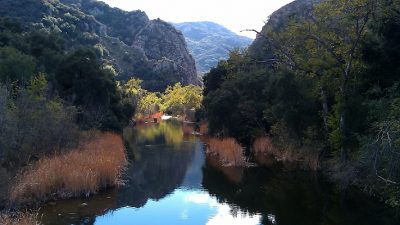 Image by californiabeaches[/caption]
Open from dawn until dusk, this Malibu wonder is a great option for all kinds of people, from solo hikers and couples to seniors and families with children. The trail is also the perfect picnic spot, nestled amongst the beautiful landscape, lakes, creeks, and the filming site of M*A*S*H, a landmark television series that has won over 100 Emmy nominations.
Will Rogers State Park
[caption id="attachment_8045" align="alignnone" width="619"]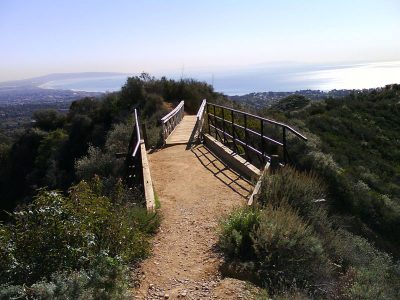 Image by womenonaroll[/caption]
The Inspiration Loop Trail at Will Rogers State Park is a serene spot that is perfect for when you are trying to take it easy, but feel that you need some more nature in your life. It could be a sudden impulse, or perhaps you're getting over a cold and are looking to sweat it out on a refreshing stroll. Either way, Inspiration Loop is a great way to get out there without over exerting yourself. Shaded by eucalyptus trees, the trail is great for those who are looking for something more leisurely, while still getting the beautiful views.
Monrovia Canyon
[caption id="attachment_8046" align="alignnone" width="610"]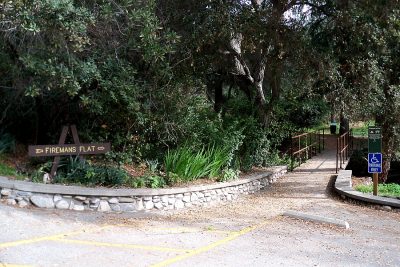 Image by hikertechnologies [/caption]
Located near Los Angeles in the foothills of the San Gabriel Mountains, Monrovia Canyon is the perfect hike for those looking for a short, sweet excursion under the shade of towering trees, amidst beautiful greenery. The narrow trail meets a waterfall about 1.25 miles from the trailhead. Unlike the others, it may be more difficult for trekking strollers; however, this trail remains great for people of all ages and fitness levels.
Feature Image by Lonelyplanet