Your wedding day is one the most important days of your life. After expressing gratitude to all the friends and family for their presence, have you ever thought about thanking the one person who held the whole event together – your wedding planner?
After all, their contacts and extra efforts are what made your grand day into the biggest success! After the wedding, we often close the contract with them and sever the relationship. But these people, the planners, deserve much more than just what's on paper!
So thinking about ways to thank to your wedding planner? You've come to the right place!
Top 5 Ways To Thank Your Wedding Planner
1) The Power Of The "Word"
Words can make or break relationships. Take your relationship with your wedding planner to the next level by giving them a thoughtful hand-written thank you note. Words have a way of reaching directly into people's hearts and when they know you have taken out time to thank them in this old-fashioned way, they'll definitely be touched!
Broaden the impact of your words by leaving a genuinely positive review on your wedding planner's website. Crediting them on social media for all the amazing work they've done is another wonderful way to bestow praise and gratitude.
Who knows, they might get their next booking through your word – a truly priceless gift!
2) Money Goes A Long Way!
There's no doubt that monetary support is a big deal when showing care and appreciation. One of the great ways to thank your wedding planner is by giving him or her a hefty tip! Usually, in the UK, tipping standard is around 10%. But it differs from place to place. An extra something in terms of monetary reward will really make your wedding planner happy after a long day of tiring work.
3) The Gift Of Experiences
The thought behind gifting from the heart is to give someone something that they can never truly return. A membership to a zumba class, a premium app subscription or a dinner onboard a yacht – such experiences are always cherished and very uplifting to the recipient! If you carefully observe the things that get your wedding planner excited, you'd be able to know what they like in terms of leisure activities. Knowing their tastes and preferences, you can go ahead and choose events and experiences of their choice. AirBnB and Groupon are two great websites that offer fantastic gifting options.
Gifting travel packages is becoming a huge trend these days! So go ahead and splurge a little on a mini-vacation or a one-night stay at that fancy boutique hotel in the city – your wedding planner deserves it!
4) When The Planner Becomes Family
Have you ever had a planner to whom you've become so close, they're practically family? For those darlings, a truly personal thank you gift would be the right deal. Host a dinner for them at your home with your new spouse and get to know them a bit more over the warmth of food and drinks. An invitation to one's home is usually an invitation to one's heart. In the relaxed environment that you create within your home, your wedding planner can share personal experiences that they wouldn't share otherwise.
And who knows, you might even get a new life-long friend by the end of the wedding!
Also, as a token of appreciation, you can send them handmade items crafted by yourself or someone within your family. If your dear uncle John makes the finest of wines, make sure you get a bottle for your wedding planner. Sending them some of aunt Martha's freshly made strawberry jam in a basket with other goodies can also signal a warm and personal affection which you'd like to continue even after the wedding.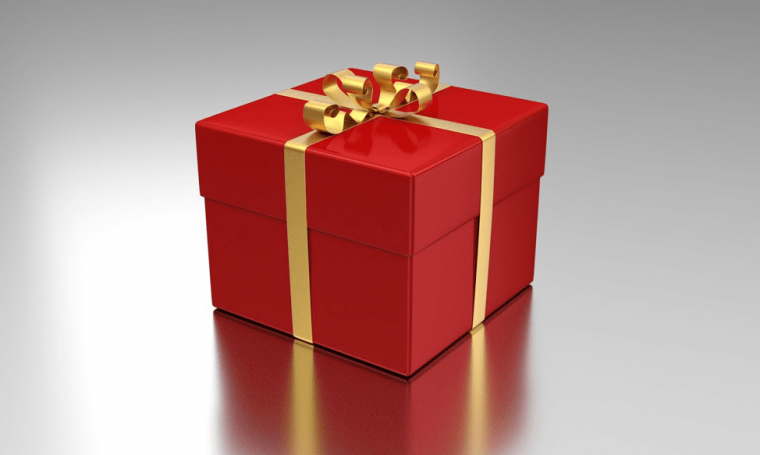 5) Physical And Store-Bought Gifts
There are times when you get super-busy after the wedding and miss out on picking the right gifts for your wedding planner. We've all been there – deciding at the last minute on what to give as a gift! To save you from decision fatigue, we've listed down some top giftable items specifically for wedding planners that you can get at various stores or online:
Stationery – Notepads, a high-end pen, daily planners, etc., make useful gifts for the office!
Perfumes - Especially for women planners
Handmade lotions and scented candles
Travel essentials – such as portable charges, passport holders, USBs, etc.
Customized coffee cups
Often, picking out such gifts would mean you should know a bit about their tastes. Try and package these gifts as beautifully as possible so they look neat and well-assembled. Include a hand-written thank you note also whenever possible.
Wedding planning is a stressful job and those who are in the industry deserve a lot more than just gifts. With some of these gifting ideas, we hope you can make your wedding planner truly happy for hosting the biggest day of your life!