There are many things to know about sewing machines. How to use them is one of the most important. If you don't know how to use a sewing machine properly you could cause harm to the machine or yourself. When using a sewing machine there is a spool of thread that should go on a little rod on the top of the machine, and there is another smaller spool of thread that goes in the bottom of the machine.
This smaller spool of thread is called the bobbin. Most machines will have a little metal piece that holds the bobbin in place but some machines may differ. Sometimes the bobbin may run out of thread, in which case you simply take the bobbin out and place it on the bobbin winder. The bobbin winder is a little rod that is on the far right side of the top of the machine.
After restringing the spool of thread to the bobbin in its new position you press the pedal down with your foot and thread should begin winding around the bobbin. Once full the bobbin stopper, a little white rubber wheel looking non next to the bobbin winder, will cause the bobbin to stop spinning.
Lastly you just snip the thread using either the thread cutter or a pair of scissors. The thread cutter is a little protected blade usually located on the side of a sewing machine that can be used to cut the thread. When the bobbin is filled just put it in the bobbin case and place it back into position in the bobbin housing.
When preparing to sew, you need to make sure that your thread is properly aligned. Place the spool of thread on the spool pin, a short rod on the top of the machine for holding the spool. Bring thread around the pressure regulator, and hook thread on the take up lever. Bring your thread down and run it through the thread guides, then thread your needle.
Next you need to align the thread from your filled bobbin. Once the bobbin is properly in place simple use your presser foot lever to lift your presser foot, and then slowly turn your hand wheel until the needle comes up with the thread from you bobbin. After your thread is all aligned, you are ready to sew.
When you are ready to sew, first make sure and double check that everything is aligned properly, and that all your settings are where you want them. Once everything is checked and cleared, lift your presser foot and your needle, slip the fabric under and then lower them both back down. Once you have pierced your fabric with the needle and have begun sewing, try to avoid lifting your needle up again until you are done with that line of stitches.
Push down on foot petal and guide your fabric under the presser foot so sew. When done, lift presser foot and needle again. Pull fabric out with a little extra thread, and snip thread with enough left to tie a small knot at the ending point of stitch line. If you are thinking about buying a machine, some good to things to consider are your skill level, what you might be using it for, and how often you might use it. Some machines are built to handle thicker fabrics than others.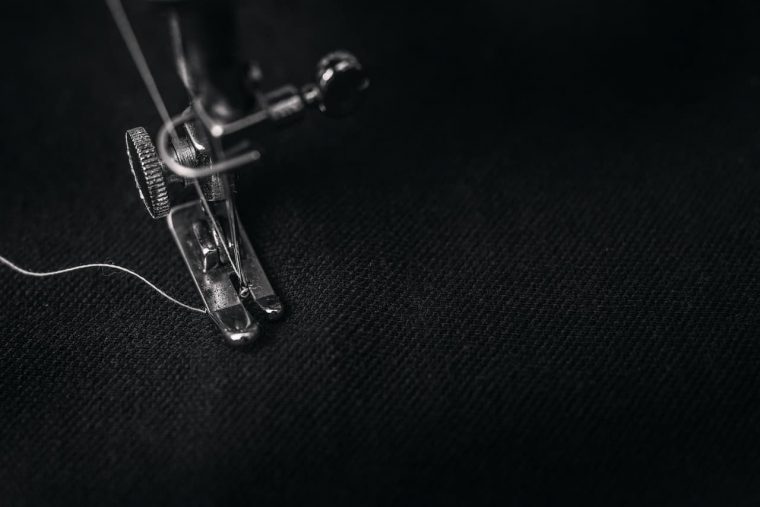 Something to know when buy a sewing machine, are certain needles are made for certain fabrics. Some machines have different repair policies. You also want to know about the warmth before buying a machine. Plus, don't be afraid to test a machine before you purchase it. Another thing to know about your machine is how to clean it. Many people take them to professionals for cleaning, but who wants to lug a big heavy machine to the store, when you can clean it in your own home.
Be sure to have an instruction manual, lint brush or small clean makeup brush, needles, and a soft cloth. When cleaning your machine you want to make sure it is unplugged. Remove the needle, presser foot, bobbin according to the instruction manual.
Then remove any dust or loose dirt with lint brush, small brush or canned air. If you're manual explains how to remove the race area, if so then feel free to remove and clean that section as well, but be sure that you know how to reassemble it.
Next remove the side cover of your machine and simply blow air to rid any loose dirt or dust. If your machine doesn't have a side cover then just blow air down the thread path, and that should do the trick. Wipe down the exterior with a soft cloth. Before putting the needle, presser foot, and bobbin back in place plug your machine and run it for a second or two to make sure it runs properly.
Lastly switch out your needle and bobbin case both with new ones, and be sure to place them in correctly. Sewing machines are important in our daily life because it is good to be dependent and to not always need somebody to do stuff for you. With sewing machines you can fix, and make your own clothes, blankets, pillows…etc. They allow us to be more independent and self-sufficient.