In recent years, The Lakers seem unrecognizable to the multi championship winning franchise it once was.  The crumbling of The Lakers is due to the constant coming and going of new players and coaches.  This constant changing has left the organization unsuccessful and unstable.  Although The Lakers have their hearts in the right place, the organization has to realize that getting The Lakers back to it's former glory is going to take some time.  One of the steps towards restoring the team in the last year was hiring Luke Walton as the new head coach.  It seems like The Lakers are keeping it in the Laker family by naming Magic Johnson has the new President of Basketball Operations for The Lakers.
[caption id="attachment_9001" align="aligncenter" width="1000"]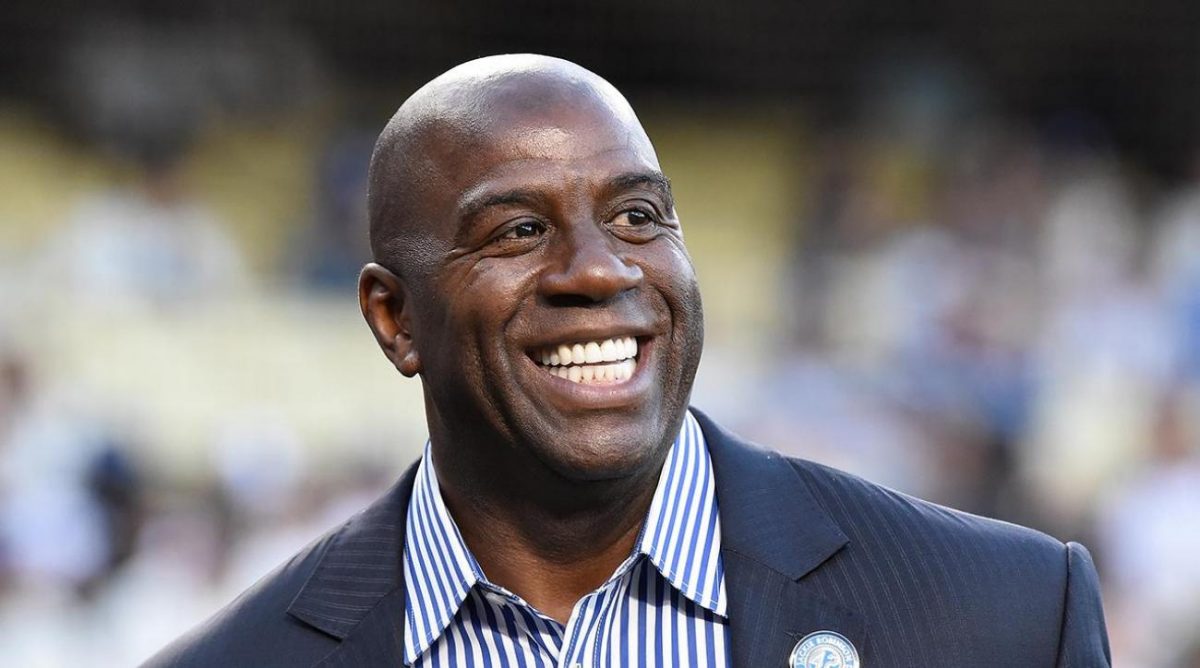 si.com[/caption]
On Tuesday, February 21st, Magic Johnson announced his new position in a conference center in El Segundo, CA.  This announcement was made just two days before the NBA trade deadline.  Prior to this announcement, general manager Mitch Kupchak and vice president Jim Buss were fired.  Johnson was asked by ESPN what he thought Dr. Jerry Buss would have thought about the decisions made on Tuesday.  He responded by saying:
"Now, it's probably tough for him to look and see Jim get removed from his position.  It's not a good thing for anybody, siblings [having] to remove another sibling. But one thing that happened here is that the Lakers have been losing, and we've made critical mistakes. It's not like nobody was given a fair shot at this. All right?
"What I'm looking to do here is to move it forward. I can't think about the past. I inherited this. I knew what I was getting into. I'm just going to move this thing forward and do the best job I can, but also, I'm going to include these people. I've got to work with some good people, talented people, and we'll have a good pitch. Don't worry about my pitch. It's going to be a good pitch. But I will say this — it's going to take some time, but I'm up for the challenge, and I'm looking forward to it."
One of the "good people" he is talking about trying to get on board in The Laker organization is Kobe Bryant.  He said that he does not have a "certain role" for Bryant yet or if will even come to fruition.  There is no doubt though that adding Bryant to the organization once again would give even more life to The Lakers.
[caption id="attachment_9002" align="aligncenter" width="1000"]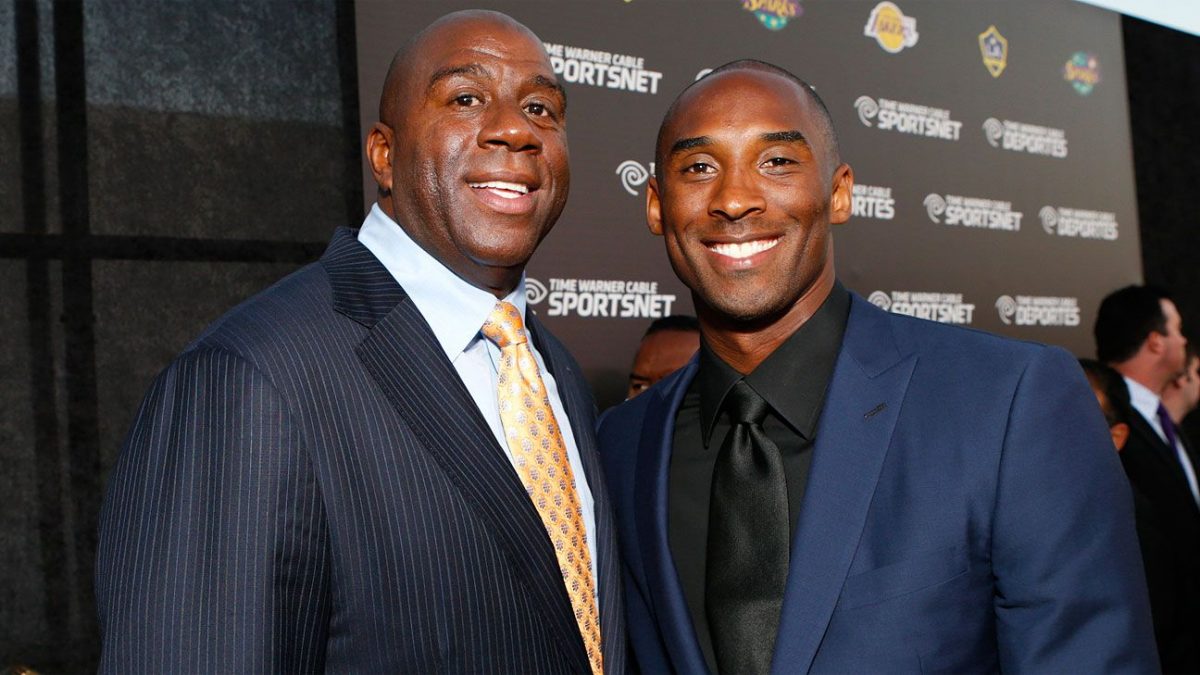 espn.com[/caption]
Johnson knows that this organization is not going to become a championship winning team overnight, but he is ready to take on the challenge.  Johnson is not the only one excited about his new position.  In an interview by USA today, Lakers' executive Jeanie Buss expresses her confidence in bringing Johnson back to The Lakers by saying:
"Today I took a series of actions I believe will return the Lakers to the heights Dr. Jerry Buss demanded and our fans rightly expect.  Effective immediately, Earvin Johnson will be in charge of all basketball operations and will report directly to me… Together, Earvin, Luke and our new general manager will establish the foundation for the next generation of Los Angeles Lakers greatness."
[caption id="attachment_9003" align="aligncenter" width="760"]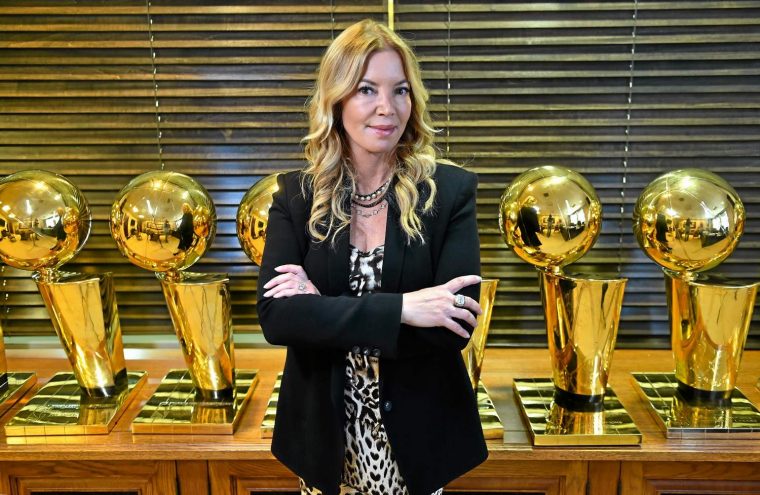 thenationalherald.com[/caption]