How many times have you forgotten to adjust your thermostat before leaving your home? If you're like most people, energy is one of your biggest monthly utility bills. It's understandably frustrating to feel like you're throwing money away when you forget to reset your thermostat.
A programmable thermostat can easily solve that problem. It remembers to adjust itself so that you don't have to. Once a programmable thermostat is installed and temperatures are set for efficiency, they are hands-off. Here are four more reasons why you need a programmable thermostat:
1**. Programmable thermostats save you money**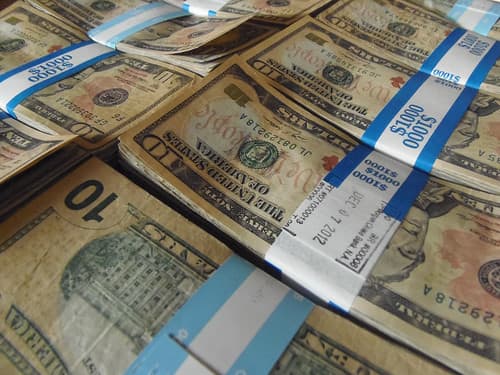 Image via Flickr by Cooperweb
According to the U.S. Department of Energy, you can save up to 10% per year on your energy costs by adjusting your thermostat 7 to 10 degrees from its regular temperature for 8 hours per day.
For example, in the summer, you can raise your thermostat from 78 degrees to 85 degrees while you're at work. It won't affect your comfort, and as long as the HVAC system is running, humidity will stay under control. Within two to three years, the energy savings from programmable thermostats pay for themselves.
2. Programmable thermostats allow you to conveniently control your comfort
Programmable thermostats allow you to input your settings in advance and customize your temperatures for different times of day. In the summer, you can raise your air conditioning settings and simply program your thermostat to lower the temperature before you get home. This way, you're coming home to immediate comfort.
Wi-Fi-capable programmable thermostats take convenience to the next level by allowing you to control them from your smartphone or tablet from anywhere in the world. This means that if you plan to come home earlier than expected, you can override your preprogrammed settings and start heating or cooling your home immediately.
3. Programmable thermostats can contribute to home efficiency
Many people have a misconception that adjusting their thermostat doesn't really save money. They maintain that the furnace or air handler has to work harder to restore normal temperatures, so it uses just as much energy as if it had run at normal settings for the entire day.
However, according to the U.S. Department of Energy, your home actually loses energy more slowly when the interior temperature is adjusted to be closer to the outside conditions. That means in the winter if you lower your heat while you're at work, your home will experience less energy loss. The same holds true in the summer if you raise your interior temperature.
4. Programmable thermostats can lessen wear and tear on your HVAC system
Overusing your HVAC contributes to the wear and tear of your system. By only having it work harder only when your home, you're easing the overall workload. As long as you don't excessively adjust your thermostat to get your home back to regular temperatures, your HVAC can benefit from efficient raising or lowering.
Heating and cooling your home are huge expenditures. Programmable thermostats offer a great return on investment. Not only do they save money, but they enhance convenience. Combined with a regular maintenance program, they can help to keep your HVAC system running smoothly for years.