In Canada, the researchers from Microsoft have come to the conclusion that the average attention span has dropped from 12 seconds to 8 seconds. It can be explained by the increased scope of surrounding information and global transition to multiple choices individuals are forced to make every day. The link between an individual's attention span and overall capacity to concentrate is undeniable. How to keep up with this overwhelming pace and stay considerate to what actually matters? Take a look at the recommendations below at define which fits you the most.
How to Improve Concentration and Focus
Deadlines or emotionally draining situations are likely to cause difficulties in our ability to complete tasks quickly and efficiently. Cognitive control strategies developed to intentionally activate one's inner energy will help you to take control over the distractors around you. The fundamental processes necessary to reach the state of concentrated mind include:
Cognitive aspects represented by the ability to focus your attention on a given task;
Affective aspects which demand a consciously set goal and internal motivation to get down to doing something;
Physiological mechanisms measured by the readiness of one's brain and body to execute a task.
All these components can be improved through a mindful approach to your goals and effective time management. There is no need to force yourself into stressful situations after procrastinating for a while. Try out some of our techniques for deep concentration instead!
Plan Ahead
Before applying any studying methods, write to-do lists. Doing so can help anybody with their academics. While writing down your assignments, set deadlines and alleged time needed to complete these tasks in order to feel less pressure at the end of the day. It's a good idea not to worry too much as it can make work less productive.
If you feel you are going to fail the deadline, think of alternative ways to keep up with the schedule like asking your group mates for help or finding samples of similar assignments. Besides, quite a few students resort to these academic experts: https://essaypro.com/. In case nothing helps, try to move the deadline and postpone submitting the paper by referring to a foreign trip, disease or other unconventional conditions.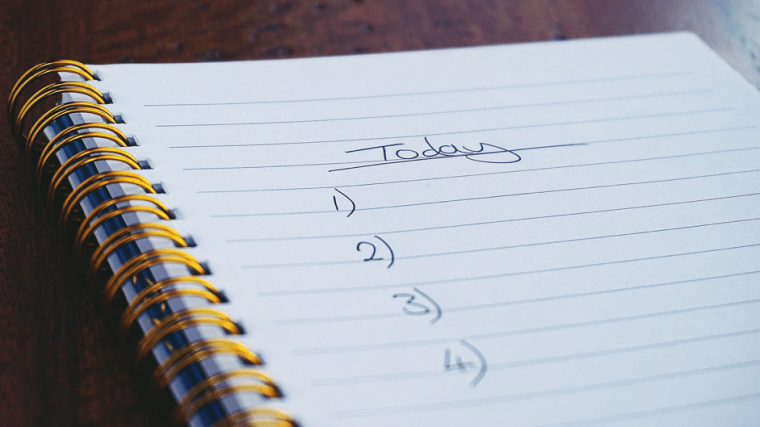 Get Healthy Sleep
It is important not to be sleep deprived. Sleeping decent hours will most likely increase attention span and, thus, improve learning. Without rest, we are unable to focus on anything at all. And that even includes passive listening to lecturers. Go to bed at 10-11pm and wake up bright and early in the morning. Put that phone on charge. Make it the nightly routine; this is one of the best cognitive control strategies. Adults need 7-8 hours of sleep, whereas teenagers need 8-9 hours.
Take Regular Breaks
Continuous studies without breaks will damage your health in the long-term perspective. It is important to take regular breaks for around 15 minutes every hour. Fill this time with something you enjoy. Don't think about what needs to be done or learned. If we don't take breaks, we will all go mad, eventually. Not to mention, staring at a computer screen can make your eyes go bad without taking breaks.
Listen to Insightful Music
Immersing yourself into proper music is an effective strategy to improve concentration when studying. Music is not only a source of engaging social activities and entertainment, but also an excellent means of mind therapy to achieve the right mood for studying.
Best suggested genres for studying that might surprise you:
Classical music
Ambient
Electronica
Nature sounds
Progressive rock
Organize Your Workplace
Personal stuff organized well, your mind will stay sharp and ready to work. It is always worth keeping things in order, and it is particularly useful to get rid of those crumpled papers and piles of notes before getting down to your homework assignments. This will make it much easier to begin focusing on your task without any delays.
Play Games
Surprisingly, playing computer games is excellent to help with concentration. Some games develop skills that improve attention span. No taking games like Call of Duty or Fifa into consideration, helpful games are those where one is required to complete a puzzle or solve a logic-based task. This method is not supposed to make you stick to a computer even more, - small cell phone games that require strict attention to complete will do well too.
Conclusion
A conscious attitude towards your studies is the foundation of academic success. High academic performance is usually achieved through hard work, as well as continuous planning. Nothing is gained due to luck or inborn talents. Anyone can succeed in any subject if they put their hearts into it. Learning these useful tips will get you onto the right rails of your academics without much hassle and stress.