Just under two years ago, director Damien Chazelle took home both a Golden Globe and Academy Awards for the film Whiplash. Now he is back, dazzling audiences of all ages with the musical comedy-drama, LA LA Land.  LA LA Land is a bridge between the old and the new.  It strikes a chord with the generation who loves Singing in the Rain and today's millennials.  LA LA Land follows two dreamers in Los Angeles trying to make their dreams a reality.  The film both romanticizes Los Angeles, and at the same time, exposes it's harsh realities and rejections.  Here are three reasons why you should drop everything and buy a ticket to see LA LA Land  this weekend: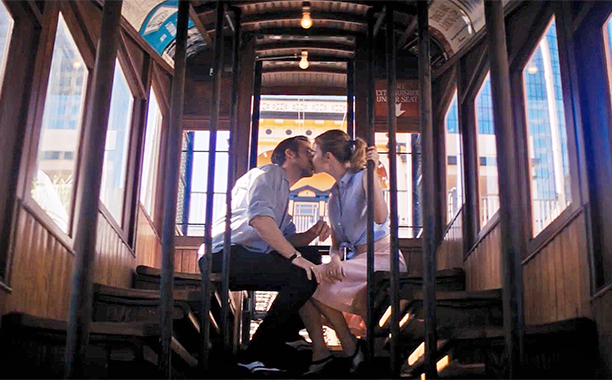 picture: goldenglobes.com
1. Ryan Gosling and Emma Stone are the new onscreen power couple
The 90's had Meg Ryan and Tom Hanks, the early 2000's had Leonardo DiCaprio and Kate Winslet, and now the world has Ryan Gosling and Emma Stone.  Although the romance between the two is strictly onscreen, audiences still love to watch these two actors reunite film after film.  Their first film together was the romantic comedy-drama, Crazy Stupid Love in 2011.  Their undeniable chemistry together made it's second debut two years later in the crime drama Gangster Squad.  Their third film together might be their best one yet.  Emma Stone plays Mia, an aspiring actress, that crosses paths with a struggling jazz musician named Sebastian, played by Ryan Gosling.  Both push and support each other towards their dreams.  Emma and Ryan's dreams might come true when the award ceremonies come around. Both are nominated for awards and are favored to win.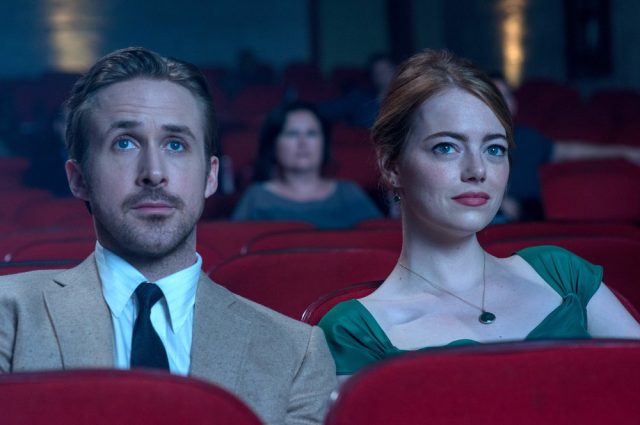 picture: theplaylist.net
2.  The Dancing and Soundtrack are phenomenal
Watching Ryan Gosling and Emma Stone dance is like watching a young Fred Astaire and Ginger Rogers.  Linus Sandgren's choreography has graced the screen in films such as American Hustle (2013) and Joy (2015).  It is no surprise that many hours of work in the recording and dance studio were done to make the dancing and singing in this film flawless.  Ryan Gosling, in an interview with hollywoodstreams, says he, "practiced some of those piano pieces four hours a day, for three months."  The hard work definitely paid off.  The original score and song in the movie are nominated for awards already.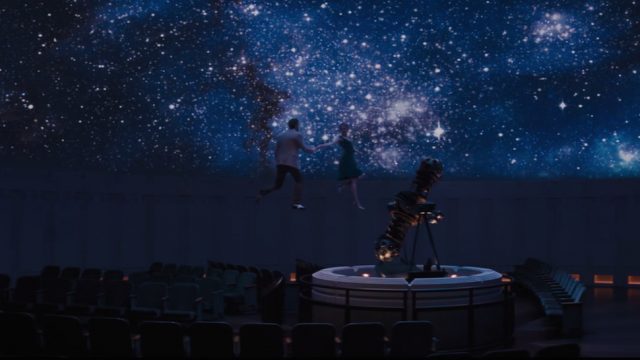 picture: comingsoon.net
3.  The plot is beyond relatable to millennials and young professionals
There are two love stories that take place in LA LA Land.  One is between the two main characters, and the other is between them and their careers.  Whether it be the hundreds of unanswered applications, or the battle between a career and a love life, every millennial and young professional will find a little bit of themselves in the characters in LA LA Land.
This film playfully escapes from reality, and copes with it.  It will charm you and leave you captivated.  You may have to make a trip to find a theatre that shows this film, but it will be well worth the hunt.  Take a trip, buy a ticket, and escape in LA LA Land.