Unless you are a "political junkie" or spend a significant amount of time watching cable news, in particular C-SPAN, the odds are you aren't aware of policy details and how to influence your representative's votes on specific bills. But time is changing, and with ever-evolving technologies it's never been easier to stay informed and track political issues.
The team from Countable made it possible for us to keep an eye on the legislatures making their way through Congress, and how our representatives vote. They also provide you different ways to contact your representatives. You can access Countable on the Web or through their mobile app. Countable makes learning about politics and government easy and fun. Follow issues you care about the most, vote Yea or Nay on the bills, write and share comments, and rally your friends around specific legislation.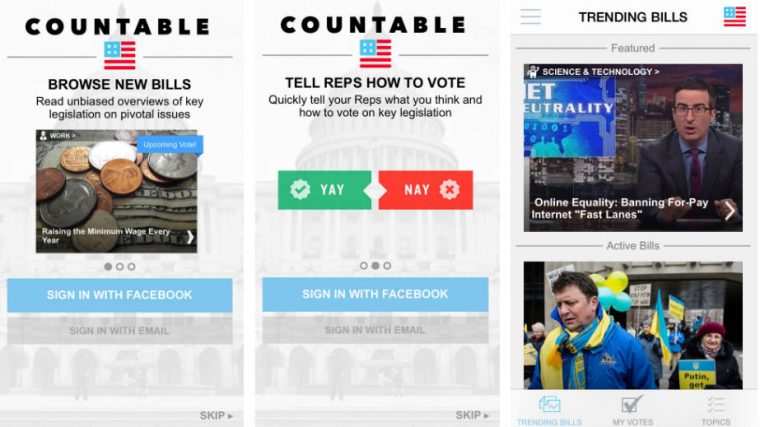 Since the election in November many Americans have flooded lawmakers with phone calls and emails to influence their congressional agenda. As the demand for information rises and people are getting more involved in daily politics, Facebook rolls out new features and civic engagement tools to make it easer for users to contact their representatives.
One of new tools, Town Hall, helps you learn about who your local, state and federal representatives are. From there, Facebook gives you an ability to contact your representatives with one click by calling the number listed on their Facebook Page or be sending an email or a Facebook message. Facebook is planning to integrate more civic engagement tools into its News Feed in the future, including reminders to vote in local races. Previous Facebook reminders supported only federal elections but not races for mayor or city council.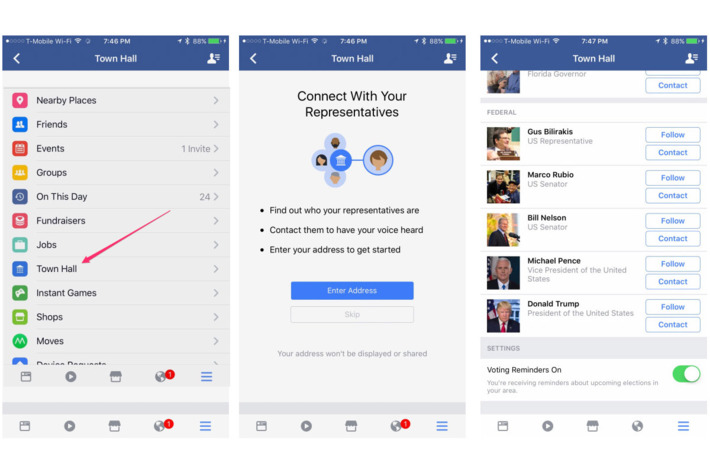 Phone calls are considered to be more effective than email and messages. But congressional phone lines are often busy, and their voicemails are often full. It may take a lot of time to reach your representatives. A new app called Stance removes the burden of calling and waiting to simply leave a voicemail. The app records your message and delivers it at night when phone lines aren't busy. It keeps calling until it delivers your message. You don't have to waste your time dealing with frustrating clogged inboxes. Once recorded, your voicemail will be published online. You can share it on social media to inspire others to join your cause.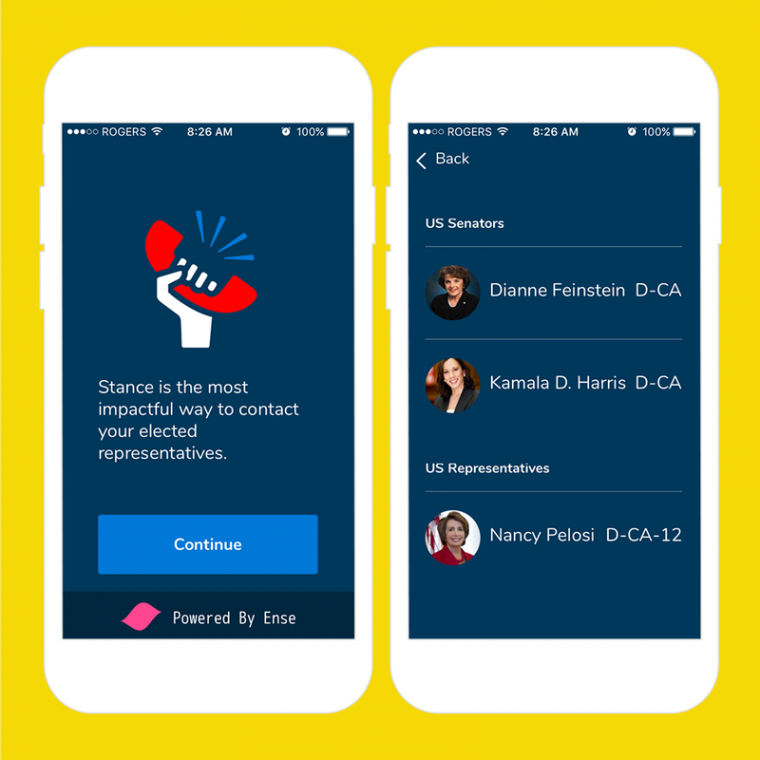 These tools from Countable, Facebook, and Stance can certainly help users get more engaged in the political process. Some studies show increases in turnout when people tell their friends and family their intention to vote.