On May 1st, Jimmy Kimmel announced that his wife gave birth to a beautiful baby boy named William "Billy" Kimmel at Cedars-Sinai Medical Center on April 21st.  This is Jimmy and his wife Molly's second child together.  Kimmel emotionally retold the story of how the the relief received through an easy delivery quickly turned to dismay.
According to Jimmy, his son seemed to be a perfectly healthy baby, until about three hours after he was delivered.  The baby was being introduced to the entire family in the recovery room, when a "very attentive nurse" checked "Billy" out and found that he had a heart murmur.  The nurse, Ninoush, noticed that Kimmel's son "Billy" was a little purple.  When she realized this, she had Jimmy accompany her and "Billy" to the Neonatal ICU unit.  After consulting with another nurse, the medical staff called a doctor to come in.
[caption id="attachment_10574" align="aligncenter" width="1000"]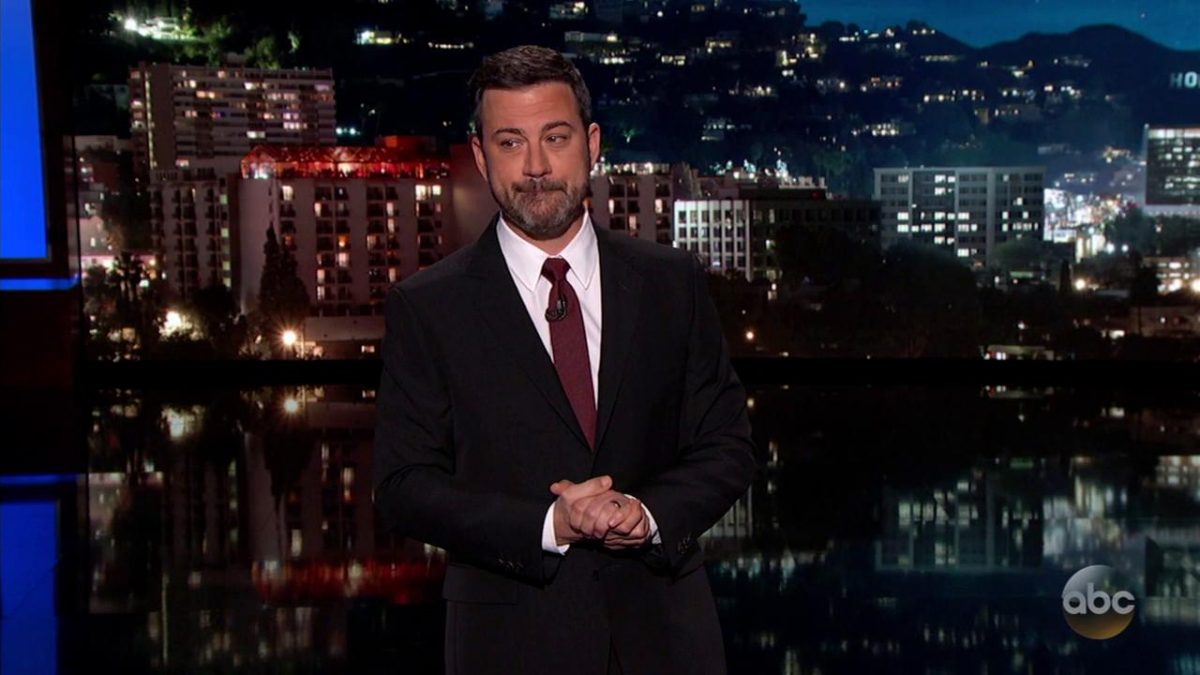 abc7.com[/caption]
They determined that "Billy" was not getting enough oxygen into his blood.  Once they discovered that there was nothing wrong with his lungs, they could guess at that time that his heart was the reason behind his lack of oxygen.  Jimmy, clearly holding back tears, could only describe the situation as "a terrifying thing."
A pediatric cardiologist hurried to the Cedar-Sinai Medical Center and performed an echocardiogram.  The echocardiogram revealed that "Billy" was born with very rare heart condition called Tetralogy of Fallot with Pulmonary Atresia.  According to the American Heart Association, Tetralogy of Fallot is a "heart defect that features four problems. . .a hole between the lower chambers of the heart, an obstruction from the heart to the lungs, The aorta (blood vessel) lies over the hole in the lower chambers."  The Boston Children's Hospital defines Pulmonary Artesia as a disease that "occurs when the pulmonary valve — normally located between the right ventricle and the pulmonary artery — doesn't form properly. This means that blood can't flow from the heart to the lungs to get oxygen to the body."
After consulting with each other, Jimmy and his wife decided to take "Billy" to Children's Hospital Los Angeles where renown cardiac surgeon, Dr. Vaughn A. Starnes, performed open heart surgery on "Billy".  Kimmel stated that the surgery was successful and "fixed one of the two defects in his heart."  Kimmel genuinely described that time during "Billy's" surgery as "the longest three hours of my life."  Although "Billy" will have to have 2 more surgeries, one when he is a little bigger and the other when he is a teenager, this story has and will continue to have a happy ending for the Kimmel family.
[caption id="attachment_10575" align="aligncenter" width="1000"]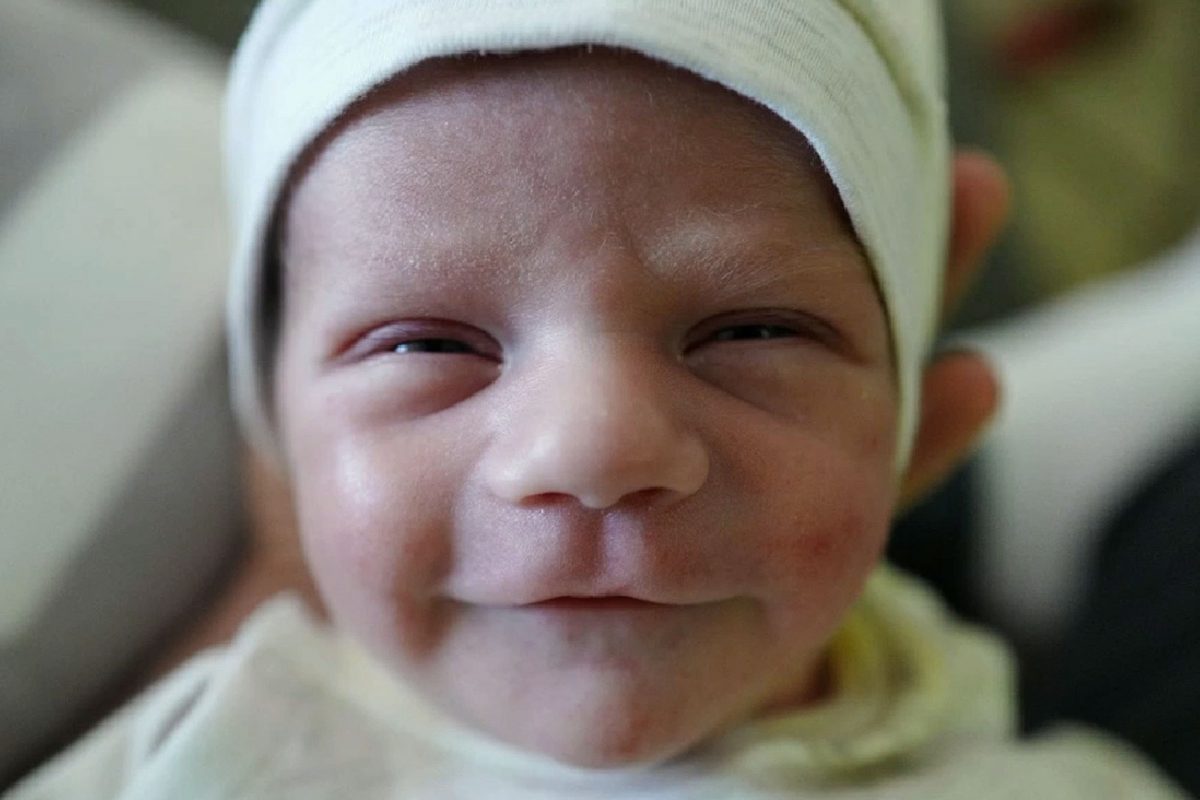 people.com[/caption]
After showing a before and after photo of "Billy", Kimmel light heartedly joked through his tears that "poor kid not only got a bad heart, but he got my face."  Kimmel spent the rest of his monologue thanking the medical staff, the American Heart Associations, his family, his co-workers, and his friends who he said were "there 100% there" for them".  With a full heart he exclaimed that "we had atheist praying for us… we had people that do not even believe in God praying for him."
[caption id="attachment_10576" align="aligncenter" width="1000"]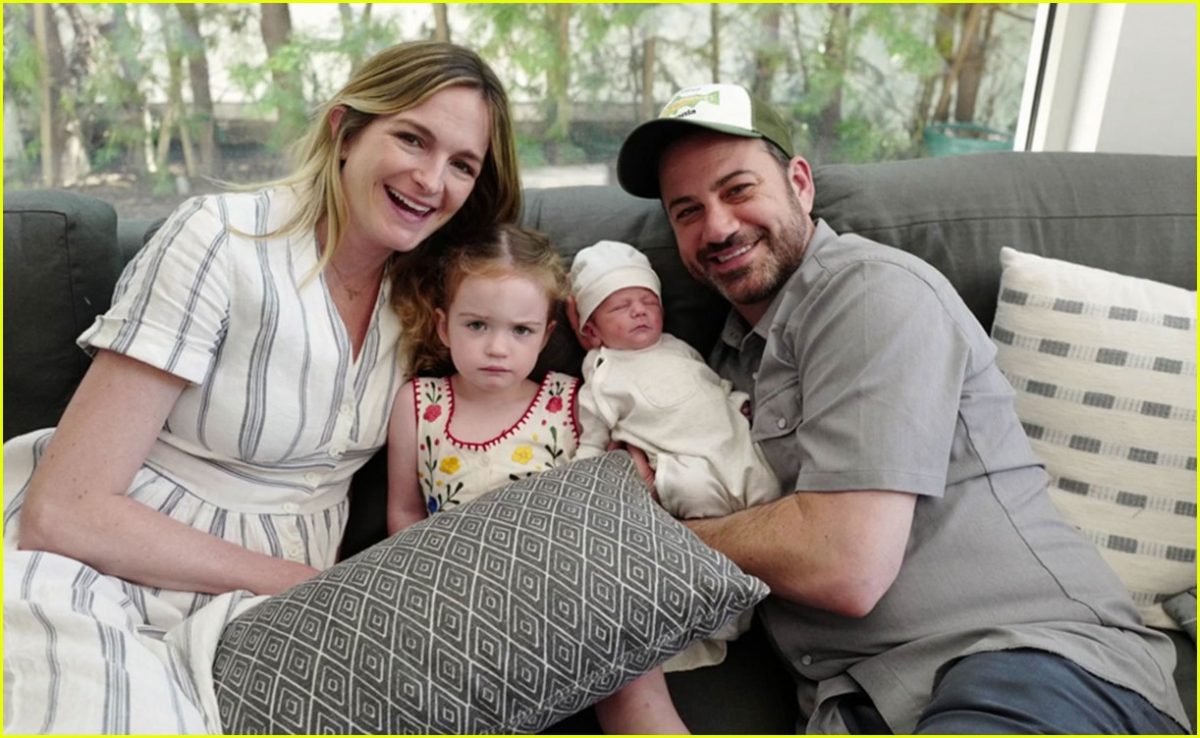 justjared.com[/caption]
After expanding on the current funding towards America's health care situation, the main point that Kimmel wanted audiences to take away was that no matter what political party you are a part of, everyone "can agree" on the fact that "if your baby is going to die and it doesn't have to, it shouldn't matter how much money you make."  America, indeed needs to "take care of each other", Jimmy.