Revolutionary textile artist Jaclyn Rose uses needle and thread to create her delicate illustrations, fittingly foregrounded in a playful mélange of eroticism and female power. In fact, her Instagram handle "rachmones" is the yiddish word for "compassion," further derived from the Hebrew root word rechem meaning "womb." According to the self-taught artist, one should look upon others with the same love and feeling a mother feels for her womb.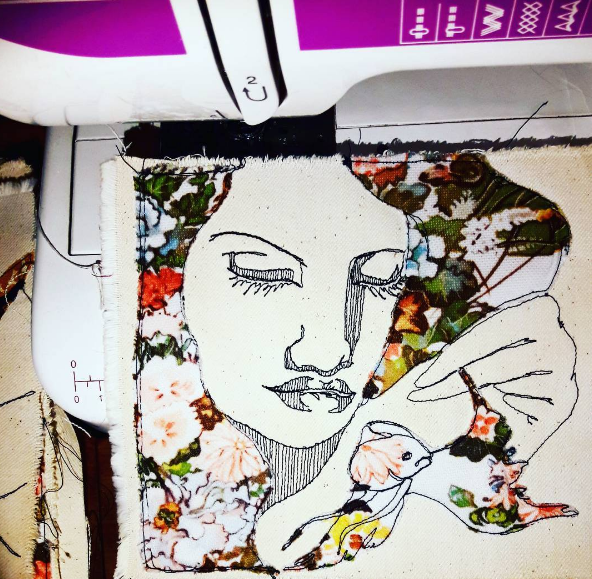 Rose's salient sowing machines doodles deliberately do just this in their subtle call for conversation. She captures the causal beauties of floral coloring enmeshed within the medium of recycled household linens and fabrics. Taking her drawing skills to another level, Rose uses her mastery of the sewing machine to manipulate and maneuver threads using a technique called free-motion.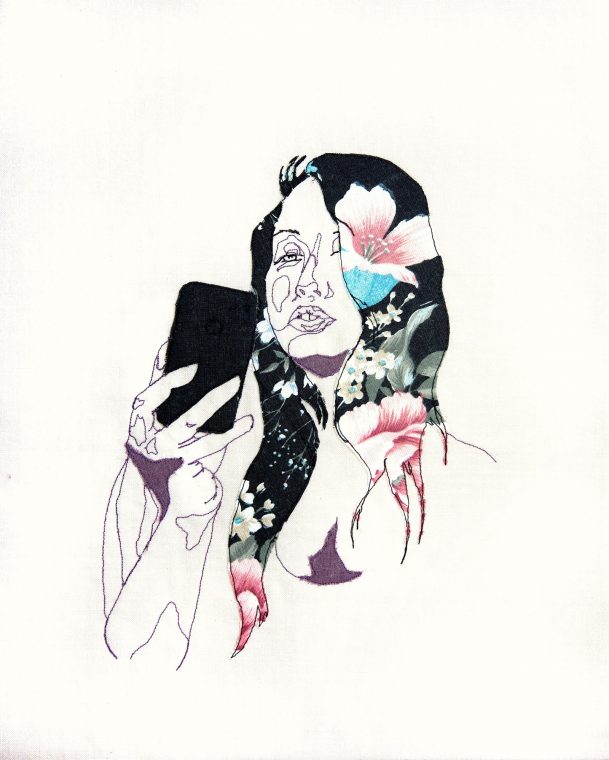 A method true to its name, everything is controlled by hand rather than by the sewing machine. This freedom allows Rose to deviate from the standard line in creating beautifully embellished and intricate drawings that speak on behalf of the female spirit. Her extensive oeuvre dives deeper into this desire to challenge preconceived gender ideals with the hopes of making women more comfortable with who they are, rather than who they feel they should be. Carefully crafted cursive writing transforms standard scraps of fabric and household linens, into a delightful canvas, as each individual etching gives off a personal feeling of familiarity with the feminine.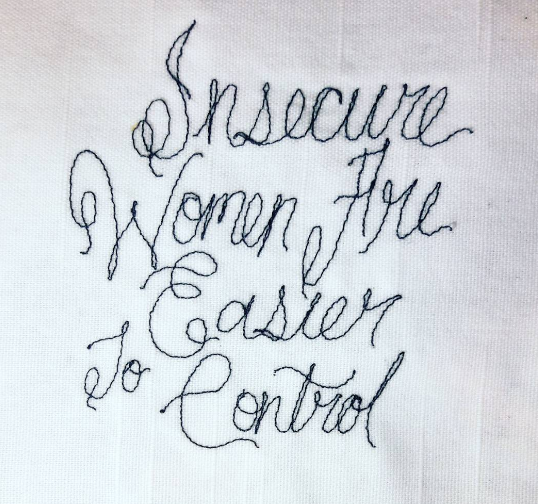 In an audacious attempt to absolve the stigma surrounding certain taboo subjects, Rose uses her artwork as a powerful vehicle of social transformation. The burgeoning artist amalgamates delicate, free-motion linework in juxtaposition with bold cobalt blues and black backdrops. Selecting spaces within the textile drawing, Rose inserts floral imagery and bright, vibrant threading, that adds to the overall feminine mystique.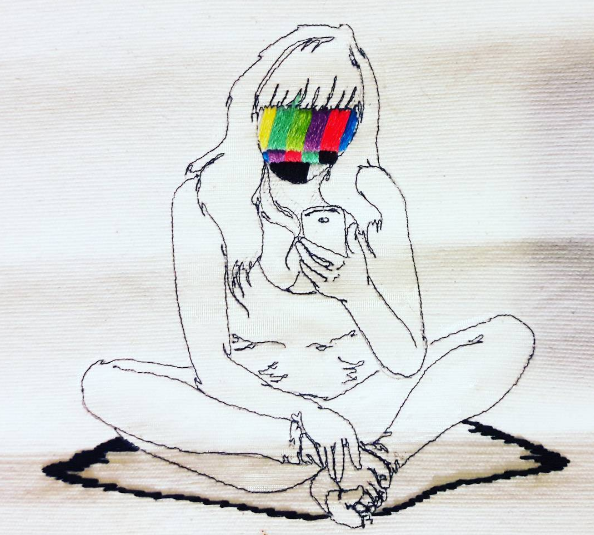 An investigation into eroticism and femininity, her fabric laden etchings generate a gestation of curiosity captivating its viewers, while compelling conversation. The illustrations speak for themselves, as intriguing and insightful works of art that explore ideas of social justice, poverty, love, and femininity, and all through the perspective of rachmones.