When one thinks of fashion, they often don't think of the Muslim woman. Westerners tend to think of these women as wearing plain drab clothes due to their modesty laws and beliefs. However, it is reported that Islamic adhering women spend 44 Billion dollars on modest fashion and it is making the fashion world stand up and take notice. While many have criticized Muslim countries for requiring their women to wear modest clothes and a hijab (Muslim headdress for women), this is part of their culture and has been for over 1000 years, though some do take an alternative view over a traditionalist view (but that is a discussion for another time).
What has come of significant interest, might be considered a compromise that allows women to wear a hijab, but not in such a drab or dreary way. Burberry, DKNY, and other brands have developed unique Ramadan collections that will correlate with the Islamic holy month of fasting (Sawm). Since Muslims make up around one-quarter of the world's population, this is certainly a market that is ripe for expansion. It also means that other religions that teach modesty, such as Jews and Christians (almost all sects and denominations), may have something in common with this market. This practice of veiling the head and neck did not begin with Mohammad or Islam either. It has been practiced in the Near East since before Moses and Abraham.
[caption id="attachment_9252" align="alignnone" width="760"]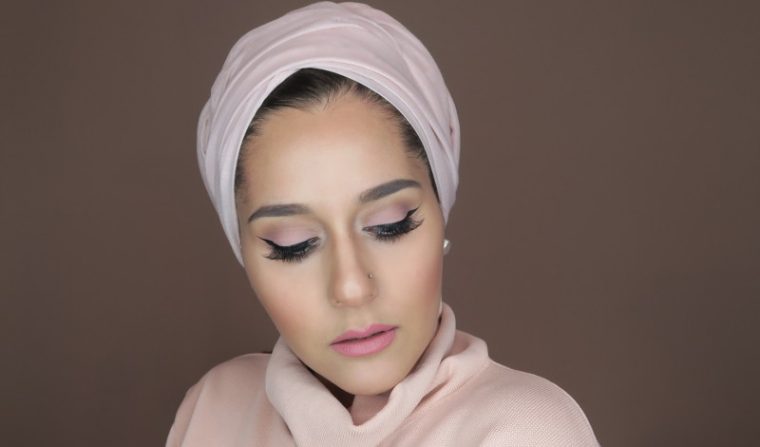 via dinatorkia.co.uk[/caption]
Dina Torkia states, "Think of it like a haircut. People get bored of their hairstyles, so we get bored of our hijab styles." She has released her own lines and has worked with several brands. "I think we need to take Muslim out of it," she said. "I'm pretty sure every religion promotes modesty." Surely this style will continue to have its detractors (from both Muslims and Westerners), but hopefully, in a world that is learning to respect the cultural differences of others, we can find commonalities that allow us to exist in a society that tolerates those distinctions where they are appropriate, while showing kindness to one another.