Moving can be fun, but a lot of us dread it. Packing takes so much time, and it's even worse if you have to ship furniture.
So it's no wonder that a lot of people look for pre-furnished places. But is that the right choice for you? To help you in your apartment search, we're breaking down the pros and cons of renting a furnished apartment.
What is a Furnished Apartment?
"Furnished" means different things to different property managers. Some units include everything you could ever need – from the couch and the bed to the end tables and lamps.
In other cases, it may be a bit more bare-bones—with a sheetless bed and a chair or two.
So if you're thinking about renting a furnished place, make sure you know exactly what is and isn't included. The last thing you want to show up to an empty room with a mattress on the floor when you were expecting a fully-furnished apartment.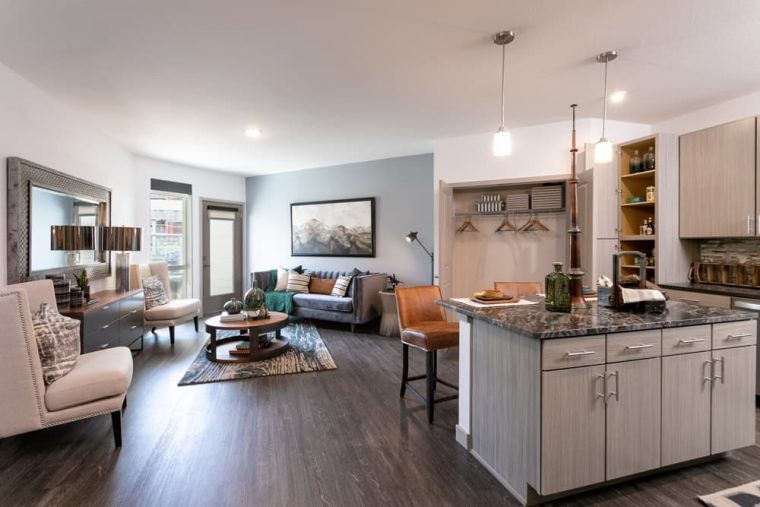 Pros of Renting a Furnished Apartment
Here are a few of the upsides of renting a pre-furnished pad:
#1 The Move Will Be Easier (And Cheaper)
Hiring movers can be expensive. But if you don't have to move large, heavy items like couches and dressers, you might not have to hire movers at all.
The less you bring, the easier it is to move your belongings on your own.
If you rent a furnished apartment, then all you have to move are your personal items. You'll save a ton of money (and energy) if you avoid renting a truck and hiring movers.
Don't feel like lifting and moving your stuff alone? You can still hire movers! It'll cost a lot less if they don't have to transport entire rooms of furniture.
Some places are furnished strictly because they are short-term rentals. If you only plan to stay for a few months, not having to move your furniture in and out makes moving a breeze. If you're from Florida, there are apartments for rent in Hollywood.
#2 You Won't Have to Buy Furniture
Furniture can be expensive. If you don't already own it, you'll have to buy it. In fact, experts estimate that the average furniture spend for apartment dwellers is over $8,000!
If you don't have that type of money to spend, go with a furnished place! You'll save a ton of cash.
Then, you can put that money toward something else. Why not catch up on those credit card bills or student loan payments?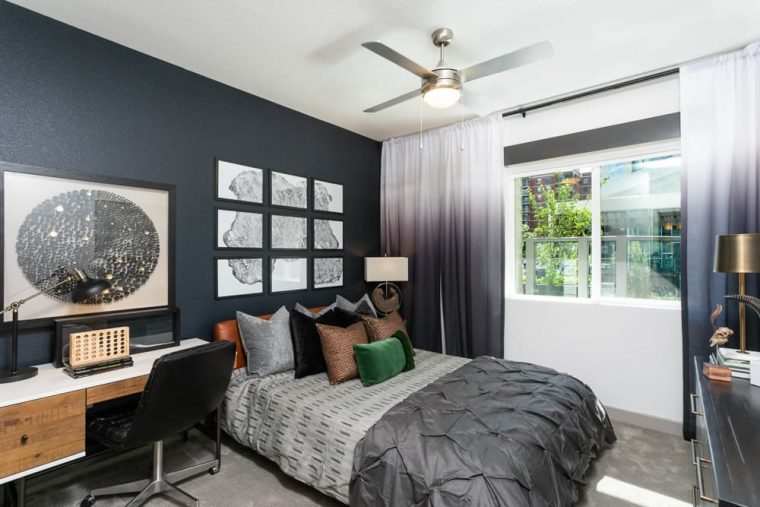 #3 You Can Sell the Furniture You Already Own
You'd be surprised at how many people drag all of their stuff across the country, only to realize that it doesn't fit in their new space. That can be a huge waste of time – not to mention money.
When you rent a furnished place, you don't have to worry about fitting everything inside.
Plus, you can sell all of your old furniture. Post it on Craigslist or AptDeco and make some extra cash! That'll pay for your move, and maybe even a month's rent!
Cons of Renting a Furnished Apartment
Nothing is perfect. There are certainly some downsides to renting a place with furniture:
#1 Higher Rent and Security Deposit
When renting a furnished apartment, the property manager is renting you more than just an empty unit. They're also renting you a couch, table, and other property. Usually, the monthly rent price reflects that.
Furnished units are almost always more expensive than unfurnished ones in the same area. So you'll have to decide if the convenience is worth higher rent.
In addition to higher rent, you may also have to pay a higher security deposit. Since there's more for you to damage, you have more responsibility. Your property manager will expect you to cover the cost of replacing any items that are damaged during your stay.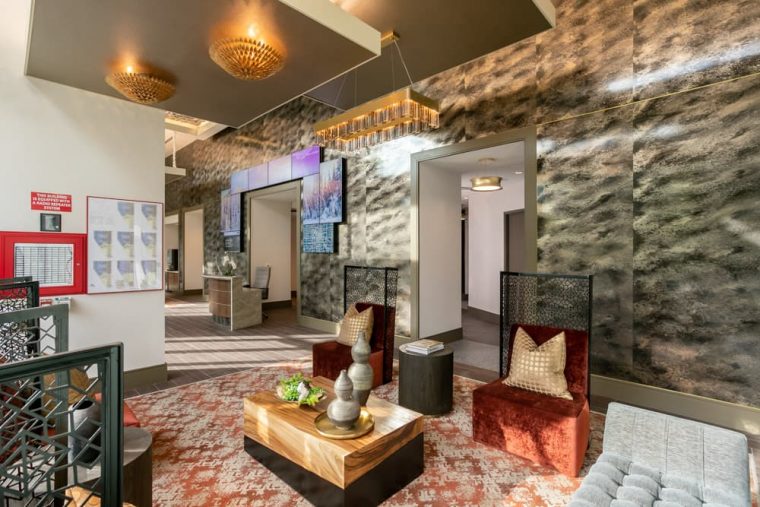 #2 Limited Design Choices
If you're the type of person who gets excited about decorating your apartment, a furnished unit might not be for you. After all, someone has already decorated it for you. You're pretty much stuck with what's there.
If the apartment is decorated with light wood mission-style tables and your design style is modern and industrial, you'll just have to live with it. Whatever's there is yours – for as long as you remain in that unit.
In some places, the property manager won't even let you move the furniture. Even if you don't like where the couch is positioned in the living room, you might have to stick it out until your lease expires.
#3 You'll Have to Be More Careful
It's one thing to spill a glass of red wine on a couch that you own. That's your problem, and you can choose to clean it or flip the cushion to hide the stain.
But if you ruin a couch that doesn't belong to you, you can be sure you'll have to pay for it at the end of your stay.
Just like renting an apartment, renting furniture means that you'll have to maintain it in the exact state it was in when you signed the lease. For messy people, that can be a tough thing to do.
And pet owners? Forget about it! If you're looking for a pet-friendly apartment, make sure to bring your own furniture. That way, you won't have to worry about Fido destroying someone else's sofa.
Conclusion
There's no doubt about it – moving into a furnished apartment is easier.
Just unpack your personal items and you'll be ready to live your life! You won't have to pay for movers or buy expensive new furniture – it will be there when you open the door, just ready for you to move in.
But furnished apartments also have their downsides.
You'll have to live with the furniture even if you don't like it. You'll probably pay a higher security deposit, too. And if you want to get that security deposit back, you'll have to care for that furniture as if it were your own.
If you're thinking about renting a furnished apartment, weigh these pros and cons. Before you sign a lease and grab the keys, make sure it's the right move for you!
Author bio:
Sherry Haney serves as Business Manager for Legacy Partners, where she oversees operations for TriVista on Speer and other apartment communities. With more than 20 years of experience, Mrs. Hanley holds a Colorado Brokers license, CAM certification, and CAPS certification.