In its 124 years, Vogue has not once officially endorsed a candidate running for president. That is, until now…
In an article discussing this year's presidential race, Vogue endorsed Democratic nominee Hillary Clinton for President of the United States. The endorsement read, "We understand that Clinton has not always been a perfect candidate, yet her fierce intelligence and considerable experience are reflected in policies and positions that are clear, sound, and hopeful."
They conclude their article with a message of hope:
"And yet two words give us hope: Madam President. Women won the vote in 1920. It has taken nearly a century to bring us to the brink of a woman leading our country for the first time. Let's put this election behind us and become the America we want to be: optimistic, forward-looking, and modern."
Vogue joins Wired in publications making a historic first endorsement for a presidential nominee.
[caption id="attachment_5023" align="aligncenter" width="635"]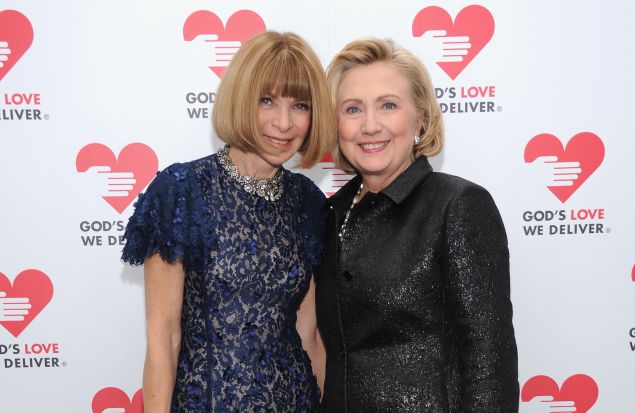 Dimitrios Kambouris/Getty Images[/caption]