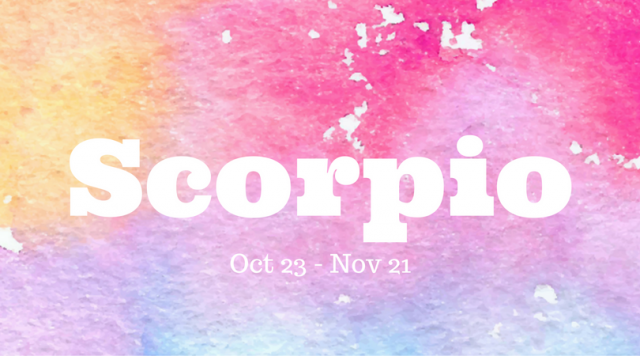 It's Scorpio season so buckle up and get ready. If there is anything in your life you've been meaning to address or any loose ends you've left, now is the time to address whatever needs addressing. The theme is to refresh, restart, and reboot. Give yourself a little break, maybe even set up a little pampering session for yourself so that you can be the best version of yourself. Focus on YOU, forget about the outside world and make yourself your only priority this week. You might find yourself in a situation where you must come clean about something or face something you've been avoiding. Stay strong and focused, don't let your head confuse you when it comes to matters of the heart. This week is all about self-discipline, taking care of yourself, an coming to terms with things you've been confused about or haven't wanted to deal with.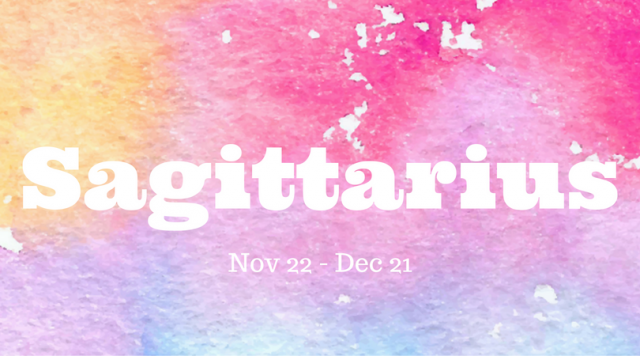 What is going to be important for you to focus on this week is your friendships. It's almost your season, but not quite so use this week to build and reinforce your personal relationships. There is a big change coming your way and you're going to need for all your relationships to be in line before this transition happens. Your family and friends will be your support system giving you the strength and confidence to take on whatever that is headed your way. This week is also great for some you-time. Romance isn't really in the air so if you're single don't waste time obsessing over not having a romantic interest or partner. For the most part this will be a steady and calm week for you.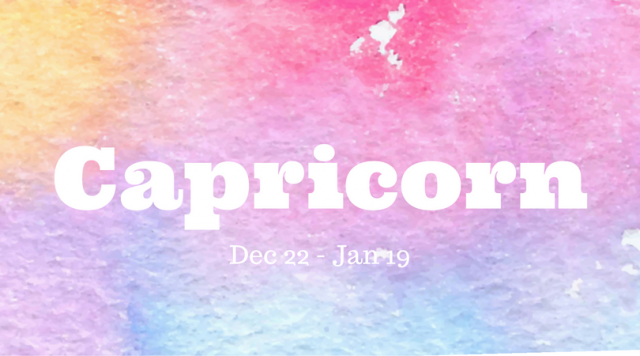 Your ambition and confidence is working in your favor, just be careful that it doesn't cross that fine line and turn into arrogance. Your motivation and laser-focus towards your goal or goals are not going unnoticed. Stay calm, be patient, don't get aggressive and your hard work will pay off soon. As hard as you've been working you do need to slow down a tiny bit so that you can take care of yourself. It will be hard for you but it is necessary and you will feel much better and rejuvenated once you take the time to take care of yourself. You might be surprised with a visit from someone you've known for a while but were never that close with. This visit and reappearance might spark some romance if you can play your cards right.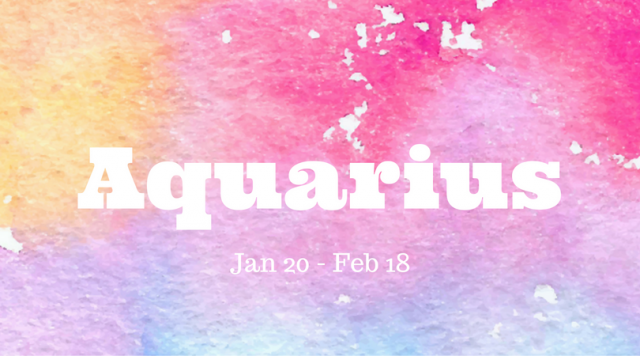 You've been going through a lot and you'll be relieved to hear that this week will bring you some much needed relief from the intense emotions you've been dealing with. Let your brain take a psychological vacation, it's finally time to unwind. Now that you've started to sort out different aspects of your life you need to begin to destress so that you don't get burnt out. It's time to get to really know yourself Aquarius. Go on an adventure, try something new, expand those crazy ideas you've been having about a possible new business venture. Get inspired and continue working on letting your demons go. Focus your energy on anything that is positive and just relax, it's all going to be fine. Whether you are in a relationship or are single you are facing a conundrum in the romance department. For both cases, you might find yourself questioning your desire to be in a relationship, freedom is a feeling you might be craving or aren't willing to give up. Slow down and weigh the pros and cons in a rational and realistic way.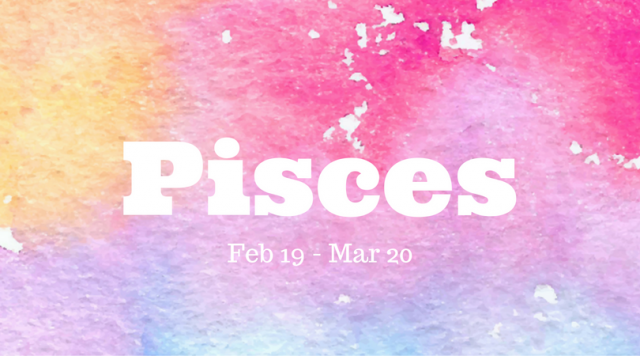 The time you've been spending being deeply engrossed in whatever you've been working on is going to start to piss off those around you. Your loved ones will begin to complain about how you haven't been around lately. Don't let them make you feel bad or deter you from your project and goal. You're almost there and it will all be worth it at the end. This is your time to move you life forward and it is important that you keep your focus. This can be a detrimental point in your life and for your future. The world is your oyster and the mind is a terrible thing to waste so go big or go home. the same way of thinking applies to your love life. Do not settle or make excuses, you deserve everything that you want and these isn't one good reason why you shouldn't be able to have it all. You are in the driver's seat, it's on your terms so have confidence knowing that you will make the right decision whatever it may be when it comes to the romance department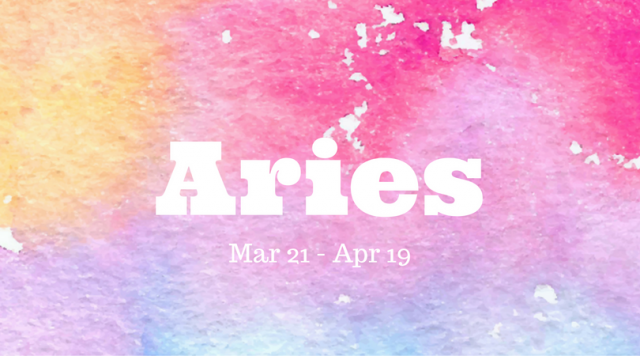 It's time for a shake up to your go-at-it-alone attitude. That's right, get ready to collaborate and rely on others for their help. This week might bring you some controversy, but don't shy away from it. Embrace it and use it as a learning experience. It is also important to get your finances in order if you haven't already done so. If you are single then this week could bring you a hot and heavy fling. For those in relationships, a big event or announcement is headed your way.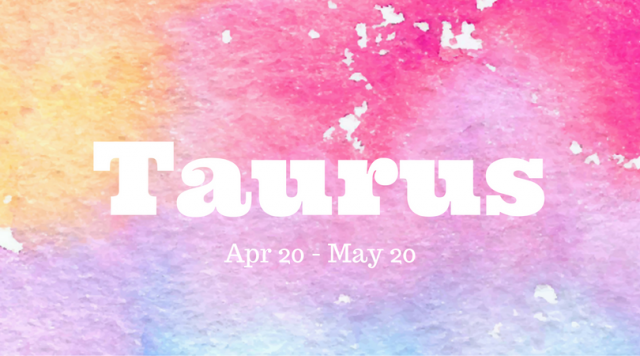 It's detox time Taurus. This week is going to give you time to reorganize, readjust, and purge your life of whatever you don't need. Thinking about doing a cleanse to get ready for the upcoming holiday festivities? This week is perfect for that. Get the details in your life in order, focus on fixing the small things which will then make the bigger things run more efficiently. Re-energize by taking a new workout class you've been meaning to try. This week is all about getting rid of the extra baggage that has been slowing you down. You might even find yourself cutting people out of your life whom haven't been the best of influences on you. Now is the time to dial it all down and release the toxicity in not only you but your life as well. If you are in a relationship then  you might find yourself being more understanding and considerate of your partner's needs, this will have a huge positive impact on your relationship. If you are single then there is a possibility that this week might bring you a chance for a serious relationship.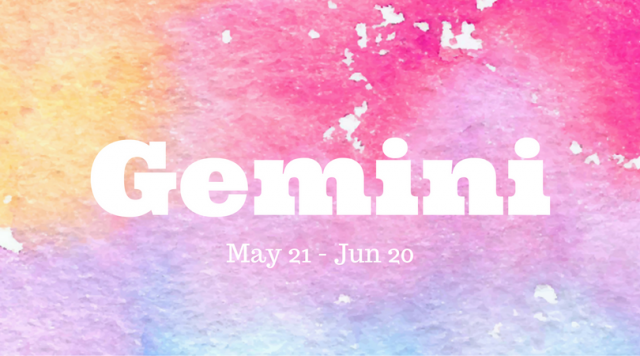 You're feeling feisty this week Gemini. You're ready to unleash yourself onto the world and paint the town red. You're excitement and lack of caution might annoy those around you but pay them no mind, just keep doing you. Your enthusiasm and charisma are meant to be put on display this week. Your playfulness is going to attract a lot of attention, both friendly and romantic so be careful. Don't let your confidence and the attention make you into an egotistical monster. If you begin to feel moody then get up, go out, and distract yourself until you feel better again. Use this week's energetic vibe and go on a health kick. Clean up your eating habits, work on exercising more and just tighten up your general life habits. Stay motivated and busy, don't lose the momentum. Whether you are in a relationship or are single, you will approach your love life with newfound clarity this week so prepare yourself for the possibility of change.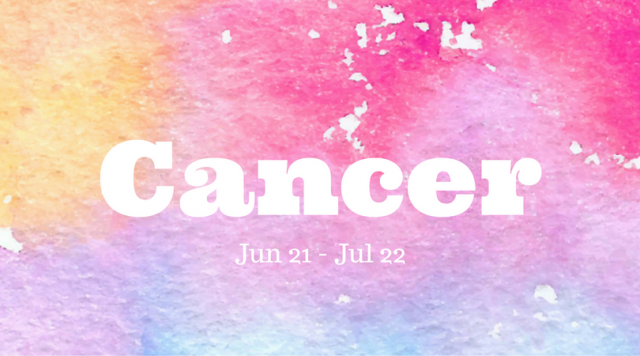 It's time to get the party started Cancer. After keeping it low-key for the past couple of weeks you are ready for some action. Plan to do something fun maybe even something that is big and elaborate. Fun is on the agenda and it's your time to let loose. Don't take things too seriously, let your creativity guide you, and don't suppress your passion! This week might be your greatest all year. Believe in yourself ad go after your dreams, no matter how far-fetched they might seem, you can make it happen. Hesitation is your enemy so don't allow doubt to creep in. Whether you are single or in a relationship, this week will be quite glamorous for your love life. Throw your normal going-out clothes back into your closet and choose instead an outfit you've never worn before. You will feel sexy, confident, and fresh and people are going to notice. Let your hair down, it will surprise and entice many people, maybe even that person you've been secretly crushing on for the past year.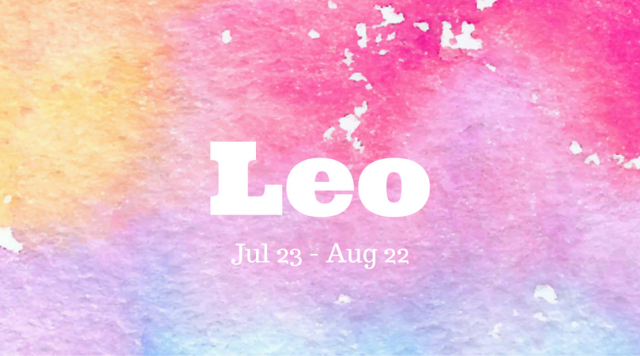 It's time to open up Leo. All those thoughts, ideas, and opinions you've been having? Well this week is a good time to let it all out. Communicate, communicate, communicate Leo. This communication will benefit you in many aspects of your life. Be aware that this intense release doesn't end up overwhelming you. Try and stay grounded, clear-headed, and focused. If something goes wrong don't let yourself decide to give up and throw in the towel, you've got this. You might find yourself wanting an animal companion so that might be a major decision to tackle this week. Actually, this week has got you craving the company of your loved ones. Hang out with them, allow yourself some cozy downtime with those whom you love. If you're in a relationship and have gotten a little too comfortable with one another then it's time to spice things up. If you are dealing with a breakup then take time to heal. Don't try to go out so that you can forget, instead let your feelings be felt so that you can start to heal. Self-care is the most important thing. If you're single then use this time to focus on yourself.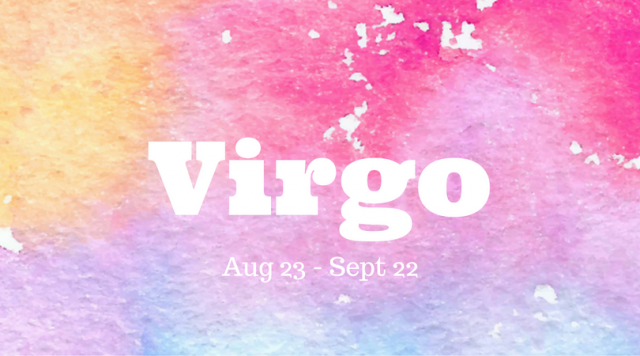 This week is all about getting your priorities in order and setting new ones up for yourself. This year has been full of changes for you and your dying for a little predictability. With everything you've learned from all that has happened this year you are well-equipped to transform what you have been through and learned into something tangible or at least you have the ability to try and make your life more stable. Ground yourself this week, firmly plant your feet so that nothing can throw you about. Unfortunately, you might be responsible for making a pretty hefty payment, so that might be annoying, but let's hope that doesn't happen. If you've been casually dating someone then it might get more serious this week. If you are in a relationship then there might be a possibility of a break-up.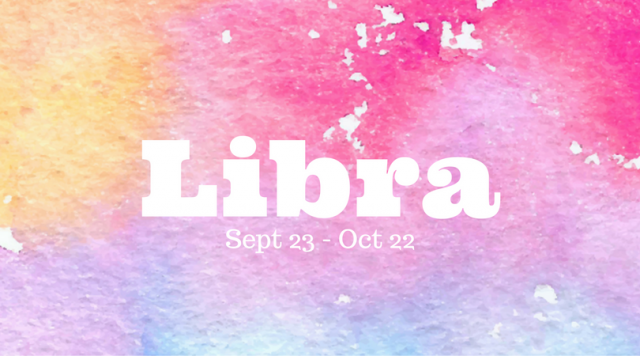 Your season is over Libra but don't fret you've got good things coming to you. This week will lead you to make some proactive changes in your life. If things have been stagnant and you've been unhappy, then shaking things up is exactly what the doctor ordered. Stay calm and collected and handle anything that comes your way with the natural grace you possess dear Libra. If you find it necessary to cut some things out or to downsize the do it. This is your time to make any necessary changes for the betterment of your life. When it comes to love you've got to open your eyes and appreciate the small things, appreciating the small, sweet gestures is going to be important whether you are in a relationship or are single.