If the audience is still captivated with the future Star Wars movies that are set to be released in the next few years, then the Han Solo flick may be the one most susceptible to disappointment. Why? For a couple of reasons. First, they are replacing Harrison Ford with someone else. This necessary change in casting could be a huge problem for maintaining a loyal fan base. Second, they are essentially creating the origin and background story for Han Solo. Where the past films have given us mere tidbits into his past, this movie will either build on that mystique or quash it. Thus, Phil Lord and Christopher Miller have a huge burden on their back.
Based on this picture we can certainly decipher a few things-
Alden Ehrenreich- Alden has been cast as Han Solo, but apparently, he got his Harrison Ford characters mixed up and came dressed as Indiana Jones.
Chewbacca- He obviously has been cast in this film as well and has a thing for Emilia Clark.
Emilia Clark- She may be the female co-star that steals the show-The new Carrie Fisher?
Donald Glover- He is already bringing that suave Calrissian charm to the project.
Chris Miller- He looks like the right guy to direct this Han Solo film.
Phil Lord- Lord may be a better fit for directing an episode of The Big Bang Theory.
Phoebe Waller-Bridge- Apparently, based off of this picture, the plot will include some type of radiation that makes people's lips turn a beaming red, or they are doing a crossover with Harlequin and the Suicide Squad.
Woody Harrelson- Evidently, there will be a comedic undertone to this movie as Harrelson reveals with his laughing. It would seem that the Millennium Falcon will have its own bartender/guru, "What would you say to a Carbonite beer, Mr. Solo?"  "Get over here, so I can shove you down my throat and send the Huts that 'gold' I promised them," Solo responds.
All joking aside, it looks like this will be a fantastic film with the cast they have, and the anticipation will be as exciting as the last films, I'm sure.
Lord and Miller released a joint statement- "Watching such inspired people from all over the world, with such unique voices, come together for the sole purpose of making art, is nothing short of miraculous. We can't think of anything funny to say, because we just feel really moved, and really lucky."
[caption id="attachment_8997" align="alignnone" width="760"]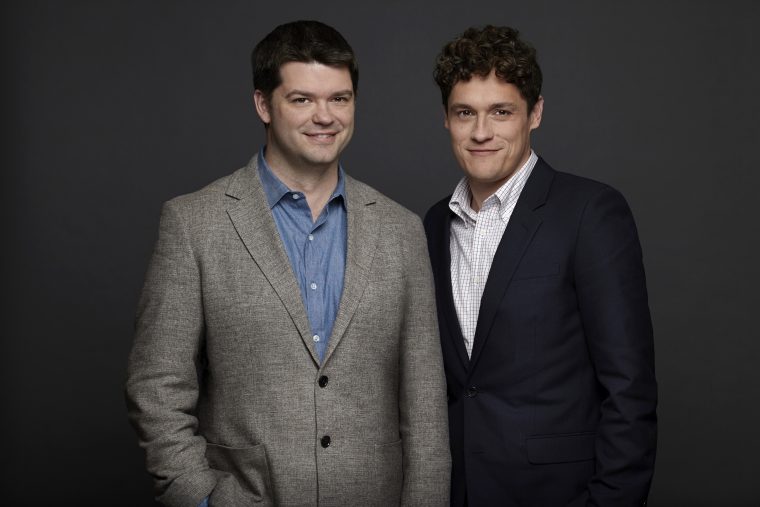 Christopher Miller and Phil Lord via StarWars.com[/caption]