You might solve a mystery or rewrite history…Duck Tales oo-oo! Coming home after school I often found the relaxing and guilty pleasure of sitting in front of our giant crate of a TV and watching the Disney syndicated show titled "Duck Tales." This show began with Donald Duck entering the navy and leaving his three nephews, Huey, Louie, and Dewey, with his Uncle Scrooge. As Uncle Scrooge swam through his vault's vast riches of gold, one episode after another would take this foul family on an adventure into the realms of sci-fi and magic. Imagine this as Indiana Jones meets Star Trek infused with the sitcom "Different Strokes." I can just hear Dewey's scratchy voice quacking, "Whatch you talkin' 'bout, Louie?" Before this television show, Disney had a line of successful comics and graphic novels that included Uncle Scrooge, Donald, and his three nephews going on many adventures just like in the cartoon series. However, for the animated serial they added a few characters, such as Launchpad McQuack, Mrs. Beakley, Webby, and Gyro Gearloose.
For those of us who loved this goofy but delightful animated blend of 80's pop-culture "Disneyfied" and packaged with excitement, it will be welcoming news that they have decided to reboot the series with a wonderful cast of voice actors. One of my favorite TV Actors, the former Doctor Who and Jessica Jones villain, David Tennant, will be voicing the role of Uncle Scrooge. Joining him will be many others like Beck Bennett and Bobby Moynihan from Saturday Night Live who will no doubt bring energy and animated nonsense to the characters we love.
[caption id="attachment_7661" align="aligncenter" width="400"]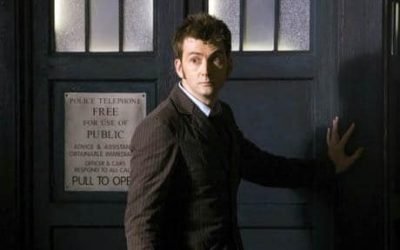 via The Telegraph[/caption]
This new generation of children and adults alike will certainly be thrilled by the many new adventures and mishaps in which this flock finds itself. So sit back, come home to your flat screen, grab some snacks and watch the Beagle Boys, Flintheart Glomgold, and Magica De Spell get foiled in their attempts at mayhem in Duckburg on Disney XD.