"Where there is true love, anything is effortless." -Amma
Inspiration spreads like wildfire.
Not many people can say they have waited hours to receive a hug from an internationally renowned guru. Sri Mata Amritanandamayi Devi or Amma, better known as "the hugging saint," is well versed in the very art of hugging. She has embraced over 32 million people who have traveled many moons to feel her meditative warmth. The humanitarian and spiritual teacher preaches profound passion, promoting love as the life source or  foundation of all fortitude, fecund felicity fired by the force of all things good.
A hug is a physical transfer of celestial energy. It can promote peace, appease angst, and sanctify a series of stresses.
Amma's motherly embrace, dubbed "darshan," comes at no additional cost. Her multifaceted empire, built on hugs and spiritual enlightenment, is everything you want it to be. Science based research has shown that hugging increases levels of the "love hormone" oxytocin, which can lower stress levels. In fact, a 20-second hug reduces the harmful physical effects of stress, including its impact on your blood pressure and heart rate, while a 10-second hug practiced each day may fight infections, boost your immune system, ease depression, and lessen fatigue.
An experience that varies from person to person, Amma's embrace is intimate, personal, and a mystery to most who try to make sense of it. In her own words, she describes her energetic process as a continuous stream of love" that flows from her to all of creation: "This is my inborn nature. The duty of a doctor is to treat patients. In the same way, my duty is to console those who are suffering."
Her organization is like a battery that constantly recharges on its own, providing housing to thousands of people while developing educational institutions around the globe. Coalescing the inner workings of the mind with heart, Amma believes that "The intellect always cuts and divides like a pair of scissors. The heart sews things together and unites like a needle. The tailor uses both."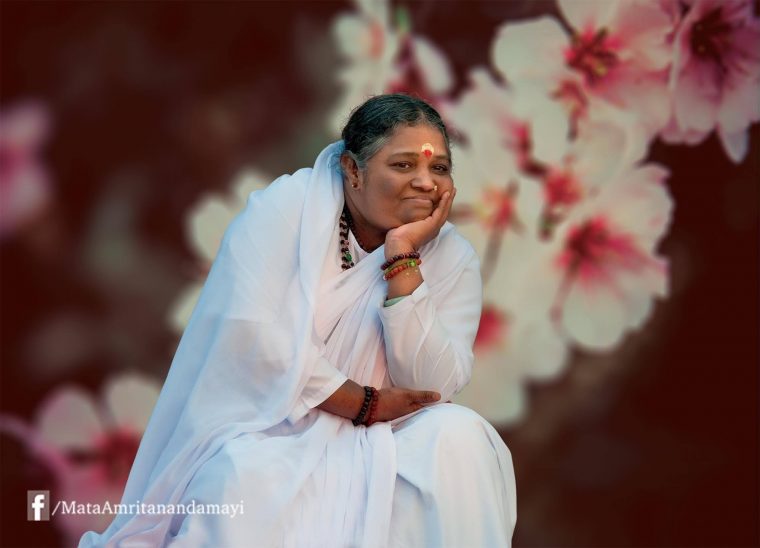 There is no such thing as a free lunch; and yet, Amma's hugs come without charge and move multifarious masses to tears in the teaching that divine love is all we ever really need. Thought to be a living incarnation of otherworldly love, the revered guru's meditative practice mitigates the miseries of modern man and woman through the promotion of profound, universal love and embrace. According to Amma, "the sun shines down, and its image reflects in a thousand different pots filled with water. The reflections are many, but they are each reflecting the same sun. Similarly, when we come to know who we truly are, we will see ourselves in all people."
She transfers her energies and positive vibrations with her hugs, hoping to share her understanding of the cosmic, underlying forces of the universe with those around her. Some people are born with musical talents, artistic abilities, impressive negotiation skills, or culinary talents. Amma was bestowed with the ability to touch a person's emotional core, and share an intimate moment- a brief moment or window into her spiritual enlightenment.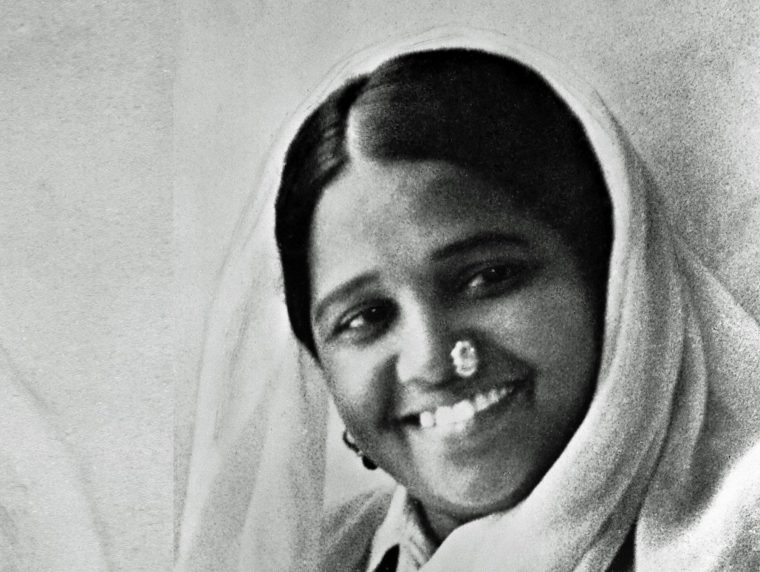 To the venerable figure, "contentment and happiness depend solely on the mind, not on external objects or circumstances." And thus, it is important to actively seek out meditative practice and see that there is no limitation to the love that is inherent in our nature as human beings In the current political climate of today, and the chaos of crime and collusion pervading the world, Amma's hugs are in greater demand than at other period of her spiritual career. Unlike other spiritual retreats, a visit to see Amma does not require guided spiritual tours, workshops on yogi philosophy, chakras, yin yang energy, and several meditation styles, or learning Sanskrit. All you have to be able to do is receive a hug and let Amma work her magic.
Currently embarking on her Summer 2017, North America tour, the spiritual guru will be bringing her darshan, or blessing to Los Angeles from June 8-12 at the LAX Hilton Hotel. The program is free of charge and open to the public. Be sure to visit amma.org for more information about the event, including a complete schedule of programs for the weekend.