It's game time!
We are about five or six years into the latest generation of video game consoles, and this is traditionally when AAA developers really start to hit their stride and release game changing titles that make the most of the hardware in the PS 4 and Xbox One.
And while many developers have decided to release some of their "biggest guns" over the spring and summer of 2016, the overwhelming majority of breakthrough titles always release in the fall. These titles really capitalize on the holiday season buying activity of folks, and the fall is always a very active time for blockbuster games to drop left and right.
This fall doesn't look like it's going to be any different than any other fall from a game release standpoint, but there are some of the most eagerly anticipated titles getting ready to drop in the fourth quarter of the year – and we are going to highlight five of the most exciting and eagerly anticipated below.
Each and every one of these extremely anticipated games have the chance to set new sales records and push the future of gaming a little bit further into the future. You'll want to check out as many of them as you have the opportunity to!
Let's dive right in!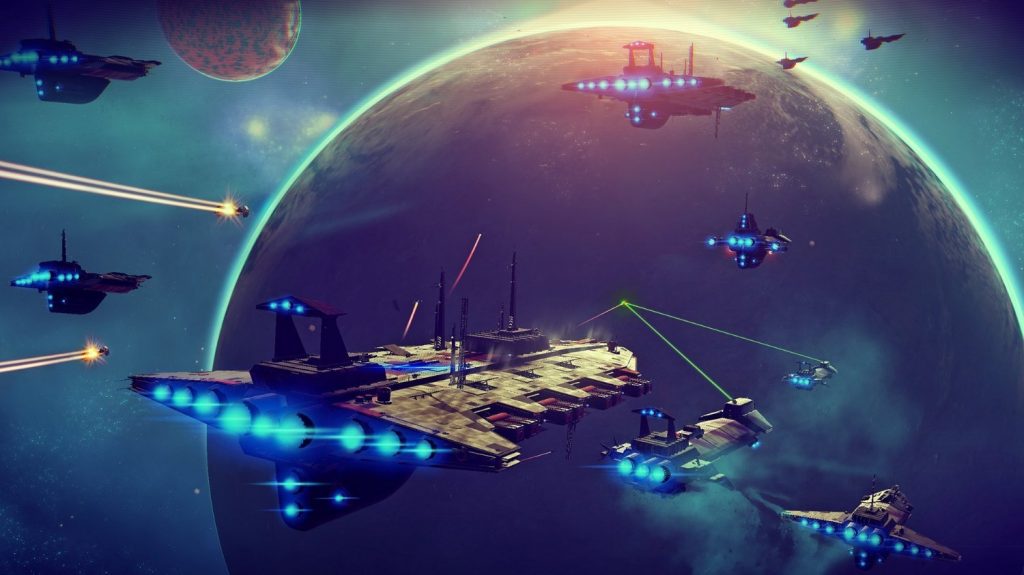 Release date: August 9, 2016
One of the most ambitious titles set for release in the fall of 2016, No Man's Sky is a brand-new IP that has been capturing a tremendous amount of attention ever since it was first hinted at a couple of years ago.
This incredibly epic science-fiction adventure is to be established across a truly infinite universe, the first of its kind in the gaming world. With over 18 quintillion possible planets to explore (yes, you read that correctly, we said QUINTILLION) – and more being created every day through the procedurally generated game engine – the exploration that you will be able to enjoy literally never stops.
As open world a game as there's ever been (it's tough to top opening up and entire universe for you to explore), you'll have the opportunity to create your own corner of the universe – and rule it with an iron fist if you'd like – but you'll also have the opportunity to partner up with like-minded players and create a Star Trek like Federation that explores the rest of the galaxy and trades with one another.
The space combat on a grand scale is intended to be one of the biggest draws of this game, and you'll have the opportunity to engage in almost impossibly large battles against hundreds of other players in real time.
Think of all the amazing space combat scenes you've seen in the Star Wars movies and then imagine being able to pilot your own ship (or battle cruiser, or Death Star, for that matter) right in the thick of things every single time you turn on your gaming console.
Easily one of the most exciting and ambitious games we've ever heard about, the odds are pretty good that No Man's Sky is going to completely transform video gaming from here on out with its brand-new and ever-expanding (and self-perpetuating) real-time galaxy.
[x_button shape="rounded" size="regular" float="none" href="http://amzn.to/29AMyQW" target="blank" info="none" info_place="top" info_trigger="hover"]Pre-order No Man's  Sky Today[/x_button]

Release date: September 20, 2016
Far and away the most impressive of all the PlayStation Exclusives to be released since the Metal Gear Solid games started to drop, Destiny completely transform the way that people looked at first person/third person shooters and RPG games.
That's not exactly a minor feat by any stretch of the imagination!
After all, online FPS games are some of the most popular games on the market today – with RPG games following right up behind them. To completely reinvent both of these genres by seamlessly blending the best elements of each together with interesting wrinkles along the way was thought to be impossible, but the original Destiny not only made it happen – but it transformed the way that these games will be made in the future.
This newest addition to the Destiny universe is going to bring a whole lot of extra content to the table, and not just from an online standpoint. There is a brand-new story campaign and quests that are set to be added, there are brand-new weapons and armor being released, and there are all new raids, new strikes, and new zones that are going to be included in this update as well.
You will, of course, want to have the original Destiny installed or added to your PlayStation account to take advantage of this extension pack. But you certainly don't want to miss the release date of this package, as preorder customers are going to find a brand-new exclusive Gjallarhorn on their account the moment that they log in after punching in their preorder code.
That's reason enough to get your hands on this title, as any Destiny player would tell you!
[x_button shape="rounded" size="regular" float="none" href="http://amzn.to/29I7NLy" target="blank" info="none" info_place="top" info_trigger="hover"]Pre-order Rise of Iron Today[/x_button]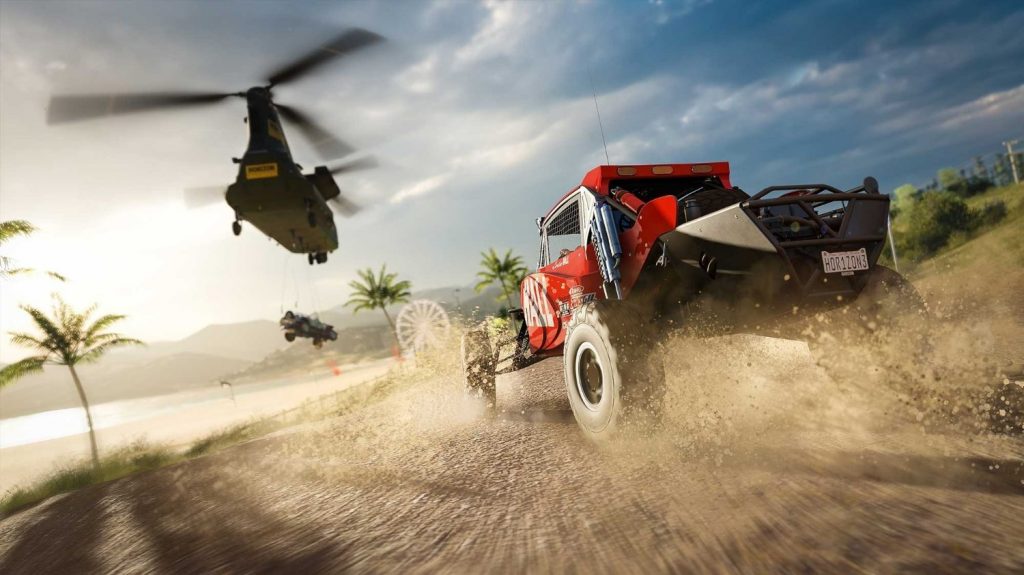 September 23, 2016
There are racing games, and then there is Forza – the undisputed "King of the Ring" when it comes to next generation racing, especially from a realism and authenticity standpoint.
This latest iteration of the Forza series put you in complete and total control over the Horizon Festival, which makes even the "Festival host" of the biggest racing event in all of Australia – allowing you to tear through this continent and down under with all of your friends and complete and total strangers behind the wheel of more than 350+ real-world vehicles.
If you've ever wondered what it's like to drive the newest Lamborghini across the dunes of the outback at 200+ miles an hour, if you've ever wondered what it's like to jump the highest sand dunes and canyons with a trail tuned Toyota Tacoma, or if you've ever wanted to fly through the busy streets of Sydney behind the wheel of something straight out of the Fast and the Furious you'll be able to do exactly that when you flip on Forza Horizon 3.
The mechanics and physics behind this game are second to none. This isn't your standard arcade style racer by any stretch of the imagination, that's for sure.
You're going to have to learn how each and every one of the 350+ vehicles in the game handles at different speeds, how to perfectly break into turns and accelerate out of them, and when to tap the skinny little petal on the right to shoot you past competitors that you'd been drafting or to gently rock the brakes back and forth as you skip across wet services.
This game is going to test absolutely everything you have as a digital video game driver, make no mistake about it. But that's the big allure of the Forza title and why you are going to want to jump on board ASAP.
Combine that with the fact that you'll always be able to race your friends, family members, coworkers, arch enemies, and even complete and total strangers any time you like in some of the most realistic settings of imagine of and you're talking about a game changing title right here!
[x_button shape="rounded" size="regular" float="none" href="http://amzn.to/2agdjXO" target="blank" info="none" info_place="top" info_trigger="hover"]Pre-order Forza 3 Today[/x_button]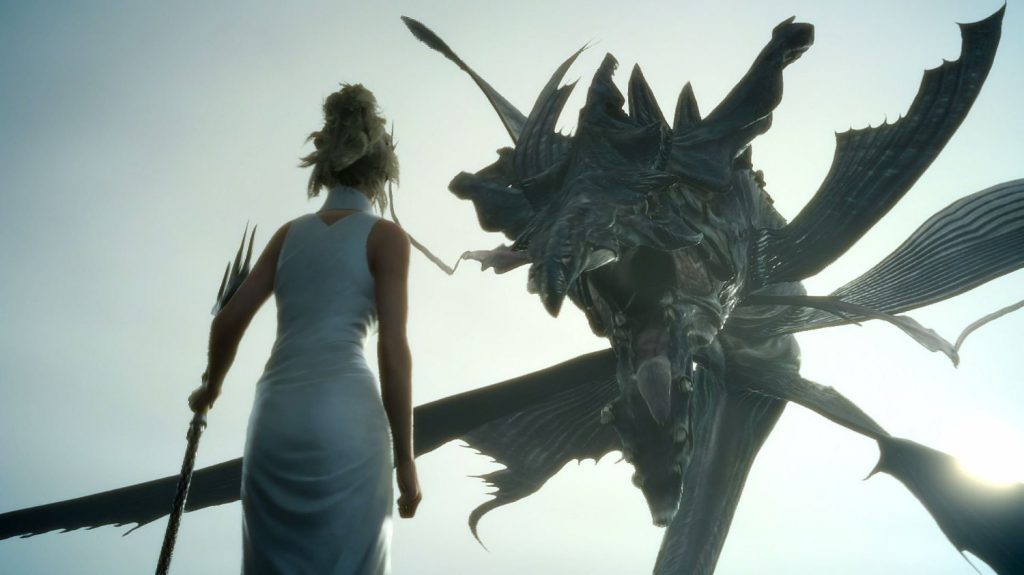 Release date: September 30, 2016
Final Fantasy games really established the role-playing game genre when they were first released, and they helped capitalize on the original Nintendo's success in Japan and helped that company export the "original game console" to the rest of the world – really breathing life into the gaming industry as we know it today.
Every few years we get another iteration of Final Fantasy, and every few years it goes on to set sales records, gain millions and millions of new players, and reestablishes itself as the pinnacle of what RPG titles are really supposed to be about.
Yes, the competition in the RPG world is more intense today than it ever used to be in the past. There's no denying that. But at the same time, there may not be a better series out there that can back against all of the competition breathing down its neck and still come out on top quite as well as Final Fantasy does.
Like most of the other Final Fantasy titles that have come before it in this particular iteration is set in a world not all that dissimilar from the rest, but with a history and setting that is quite a world apart. This isn't Final Fantasy VII, by any stretch of the imagination!
Even still, this game title is poised to deliver the perfect combination of combat, character building, world exploration, and fantasy elements that have helped to make Final Fantasy one of the most popular game series in history.
The servers are still up and rather active for the last FF game, but the odds are pretty good that most of those players are going to migrate over to FF XV just as soon as they are able to (which happens to be at the end of September 2016)!
[x_button shape="rounded" size="regular" float="none" href="http://amzn.to/2agntIc" target="blank" info="none" info_place="top" info_trigger="hover"]Pre-order Final Fantasy XV Today[/x_button]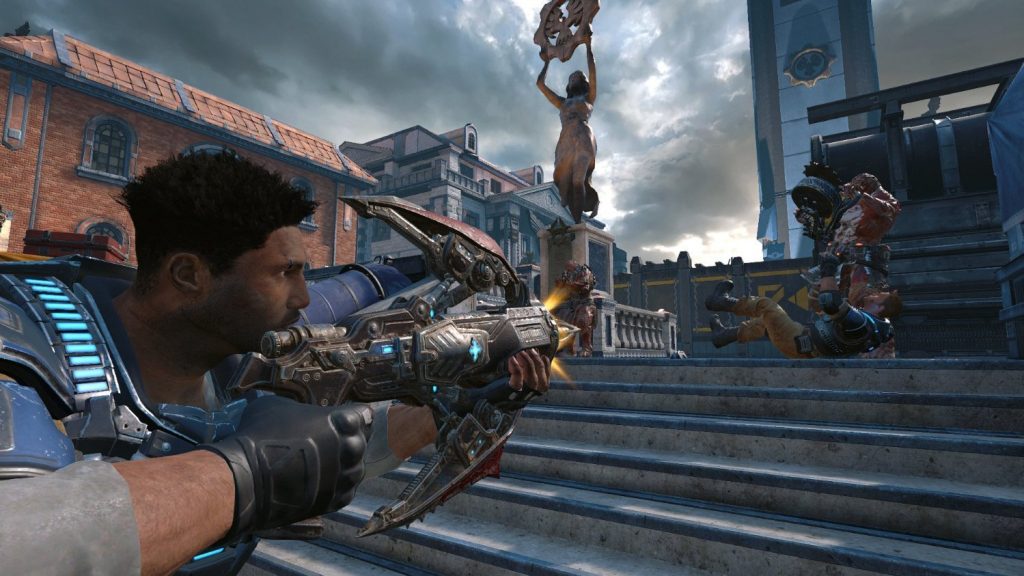 Release date: October 7, 2016
When the first Gears of War Xbox Exclusive title released it was hailed as one of the most innovative and exciting video games to be released in quite a while, and this latest iteration is only going to improve upon that entrenched reputation.
You know exactly what you are going to get into when you boot up a Gears of War game. The action is going to be fast and furious, you're going to need to lean on your surroundings for cover to survive, and your team is going to determine whether or not he you come out on top of a particular match or if your entire squad gets wiped out in an instant.
What's exciting about this new version of the Gears of War series is that you are going to be able to team up with friends in a cooperative type of game mode, allowing you to go head-to-head against other player teams or to fight against the Ford 3.0.
Multiplayer for this game is even better than it used to be in the past, which is really saying something. The game is incredibly polished from a mechanics standpoint, the content (at launch) promises to be almost over the top, and if the previous versions of this game are anything to go off of its likely going to establish itself as the next barometer of what FPS style games should aspire to become.
New dedicated servers and a completely overhauled system for matchmaking is intended to help players get into all of the online combat action they love without any of the headache or hassle of previous versions.
The developers behind this title are committed to tweaking and modifying these new game systems on-the-fly to make sure that everyone has the chance to enjoy Gears of War the way that it was intended to be enjoyed. It's nice to see developers that are so serious about producing a video game experience that they are end-users will fall in love with rather than pushing a project out the door in an unfinished state.
[x_button shape="rounded" size="regular" float="none" href="http://amzn.to/29Cmtx2" target="blank" info="none" info_place="top" info_trigger="hover"]Pre-order Gears of War 4 Today[/x_button]
Closing Thoughts
All things considered, it's likely that the Gears of War exclusive title is going to end up going head-to-head against the Destiny PlayStation exclusive. The odds are pretty good that neither of these two console owner groups are going to be disappointed with the exclusive title that they have the opportunity to enjoy.
Both of these games (and all of the rest of the titles on this list) are incredibly anticipated for a reason. People are going to be lining up left and right to get their hands on hard copies of these games, and it's likely that the digital download servers are going to melt down trying to deliver this content to folks that are downloading it on day one.
If you want to be 100% certain that you are able to get your hands on any of the five incredibly anticipated games for the Fall of 2016 that we've quickly reviewed above it's wise to get one of the preorder in just as soon as humanly possible.
At least that way you know you'll be able to jump on and play the day that they've released!