Whether you're a recent college graduate entering the workforce for the first time, or a veteran with years of experience, putting together a resume is no easy task. After innumerable hours spent browsing through Indeed and Monster, you finally get the courage to start the mentally draining application process. While it may seem that sending over 100 job applications will surely have you fighting off potential interviewers with a stick, don't be alarmed when the only emails coming in are from the Food Network mailing list you have yet to unsubscribe from.
Chances are your unpolished resume could be responsible for this breach in communication. Check out these top five tips on how to create a memorable resume that will give you a certain je ne sais quoi over other applicants.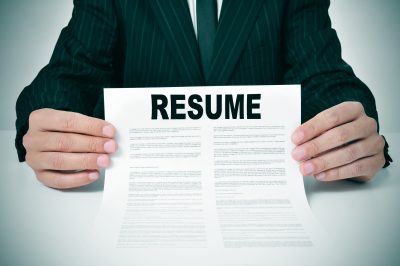 The Order of Information
Hiring managers only take a few seconds to review your resume to determine whether you will make an excellent potential candidate— get to the point as soon as possible. The meat of your resume should not be couched comfortably within the middle of the page. State your objective, highlight your most unique skills, and organize your resume with your most recent job position listed at the top.
Craft Each Resume Accordingly
Unless you are applying within the same type of field, you should be uniquely configuring your resume for every new job application according to keywords that speak directly to the hiring manager's language. It is pertinent to keep in mind the specific type of skills and certifications the job offering is looking for to best mirror these characteristics in your resume. By administering these minor tweaks and changes, you are more likely to capture the attention of an employer and prove that you are the best candidate for the job.
Be Concise and Straight to the Point.
Your employer does not care to read about the "soulful, sanctifying sounds of stapling." Your resume is a professional document, thus such poetic and flowery language is not an efficient form of presenting your skills. Cut the frou frou and give direct tangible skills that can attest to your performance and skill set.
Proofread Extensively
One of the most important steps to easily improving your resume is closely reviewing it for spelling and grammatical errors. Pay close attention to detail. Often overlooked, a simple mistake with punctuation in writing an email address can jeopardize your chances of being contacted for an interview. Careless errors throughout the resume also weaken your application status to employers. How can you expect a hiring manager to take you seriously when you have not taken the time to catch these errors?
Formatting
Fine-tuning your resume in terms of aesthetics is key to selling yourself as an efficient, capable, and desirable employee. While silence is said to speak volumes, so does the format of a resume. Try to keep all the information on a single, easy to read page with information sectioned off with bold headers and white space. Do not make the mistake of overwhelming your employer with too much unnecessary information. In this case, less really is more!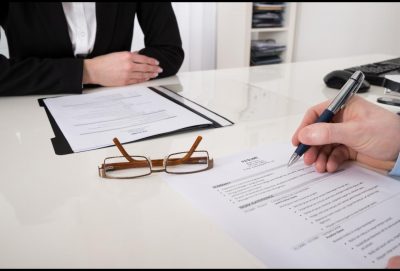 The most efficacious way of getting your resume to stand out is by ensuring it is a great fit for the job and an excellent depiction of the desirable candidate that you are selling yourself to be. After reading your resume, employers should experience the same feeling one may feel after going on a magical first date with someone they feels truly understands them— in other words, your employer should feel excited to contact you.
While these are all great tips to sprucing up your application, there are many other resources that can help polish your resume. These are great options for applicants who do not have time to reconfigure their entire resume or for those who feel as though they have exhausted their options and need a few edits. The following services are a sure-fire way of ensuring that your first impression will be a strong. With Resumarea Company, a professional online resume writing service, applicants are offered assistance from a team of dedicated specialists who aim to provide result-oriented resumes that attract employer attention and make you get the desirable position.
Resume Writing Lab also provides job application writing services administered by solely native speakers and certified resume writers to help you craft Resume, CV, Cover Letter, and LinkedIn profiles. You have the option to send in your already completed resume for edits, help with formatting, and proofreading to ensure that your chances of getting an interview are not ruined by a few missing apostrophes and the wrong use of "your/you're."
It is no secret that first impressions are important. Your resume is the key to selling yourself, while giving your potential employer a tasteful look into the indispensable asset that you are and all you have to offer.
All Images Via Shutterstock.