It can't be denied that Snapchat has taken the world by storm. Millennials love the easy to use social media app that allows them to make posts in real-time that expire after 24 hours. Or you can even send direct pictures to people that open up for the amount of time you have set. So why is this recipe so addicting? Why do we millennials now say "let me snapchat it" instead of saying "let me take a picture of it." Snapchat has successfully verbed its own brand name. Something that products and companies only dream of doing.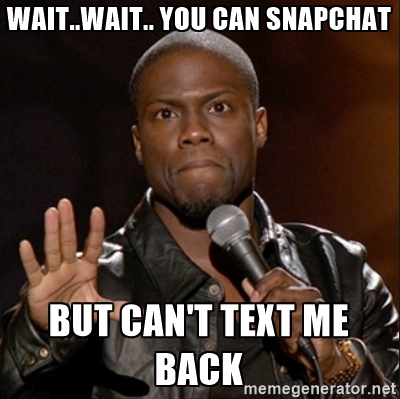 My own personal experience with Snapchat is one of true romance. I am one of the few who never had a Facebook, Instagram, or Twitter. I downloaded Snapchat around 3 years ago. For me, the appeal started out slow. I was not using it much until I was. Once I started snapping here and there it became addicting. My snaps became more frequent. I was so impressed with the self-deleting aspect of it. For some reason ever since I can remember I have this weird fear of "the permanent." Snapchat really appealed to me because a drunken night of posting pictures scrubbed itself clean after 24 hours. Instagram is so contrived in my opinion, people carefully post pictures, curating a life that may not really represent the truth. Snapchat is more relaxed, fun, and silly. Of course it can be glamorous but it's charming. The app has a personable, cool, and youthful vibe to it that is, in my opinion, a huge factor in its success.
Another feature that I credit with contributing to it's appeal and success is the fact that it's tracking abilities are a little more private then all other social media sites. You can see who has seen your SnapStory but nobody else can. Also there is no room for commentary so the anxiety over getting, seeing, or reading possible negative publicly seen comments is nonexistent. The "now you see me now you don't" theme is reinforced with the ghost symbol that has come to represent Snapchat.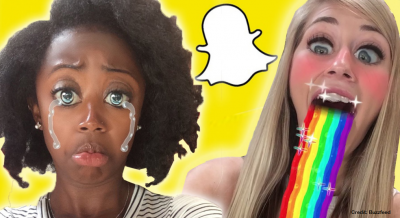 Another characteristic of Snapchat that makes it fun to use is it's genius Geofilters. With Snapchat there are a plethora of constantly changing Geofilter options one can use to be silly. There is the now classic "dog" filter and the ever so unrealistic "pretty" filter. You can even create your own Geofilter for a special occasion. It's extremely user-friendly and allows for a different way for it's users to express themselves.
Snapchat has taken much of the darker and hurtful side of social media out of its equation, and that is why it is so appealing. Real-time posting, self-deleting, and minimal options for posting all contribute to it's vast appeal to Millennials today. Snapchat is the epitome of the trends that people find appealing today. Fast, quick, easy, and fun. Don't expect it to go anywhere anytime soon.