If you've been wanting to visit Italy and haven't found the right time to so, drop everything and make time right away because NOW is the right time. A vineyard located in Central Italy's Abruzzo region has decided that it would be a great genius idea to open up a wine fountain that flows for 24/7 and oh yea, the wine is FREE.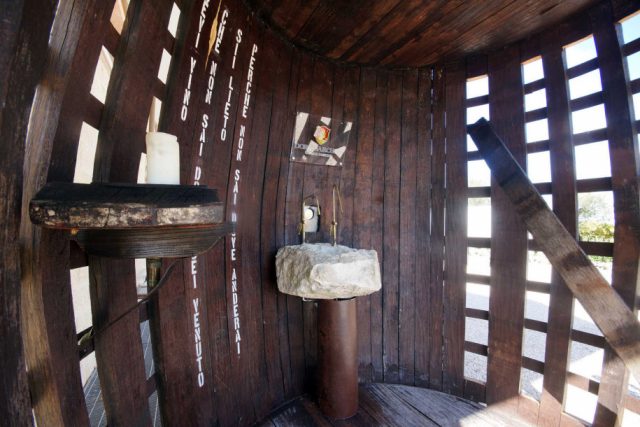 So what's the point of this fountain? Is it because Italy is just aware of what the real priorities are in this day and age? Well not exactly, the inspiration behind this particular fontana di vino comes from the one that is located in Spain along it's popular Camino de Santiago pilgrimage path.
The Italian wine fountain can also be found along a pilgrimage path that brings visitors from Rome to Ortona. The fountain is located in the small town of Caldari di Ortona along the Cammino di San Tommaso pilgrimage route. Pilgrims travel the path to visit Ortona's cathedral which houses the remains of Saint Thomas the Apostle. The vineyard writes on its Facebook page, "The wine fountain is a welcome, the wine fountain is poetry." Oh if you are a drunkard you are also warned to stay away.